Colin Kaepernick is in Atlanta preparing for his big workout for the NFL on Saturday. 13 NFL teams have confirmed their scouts will attend the workout at the Atlanta Falcons training facility.
NFL wannabes, such as Migos rapper Quavo Huncho, pictured left, reportedly reached out to Kaepernick in hopes of participating in the workout.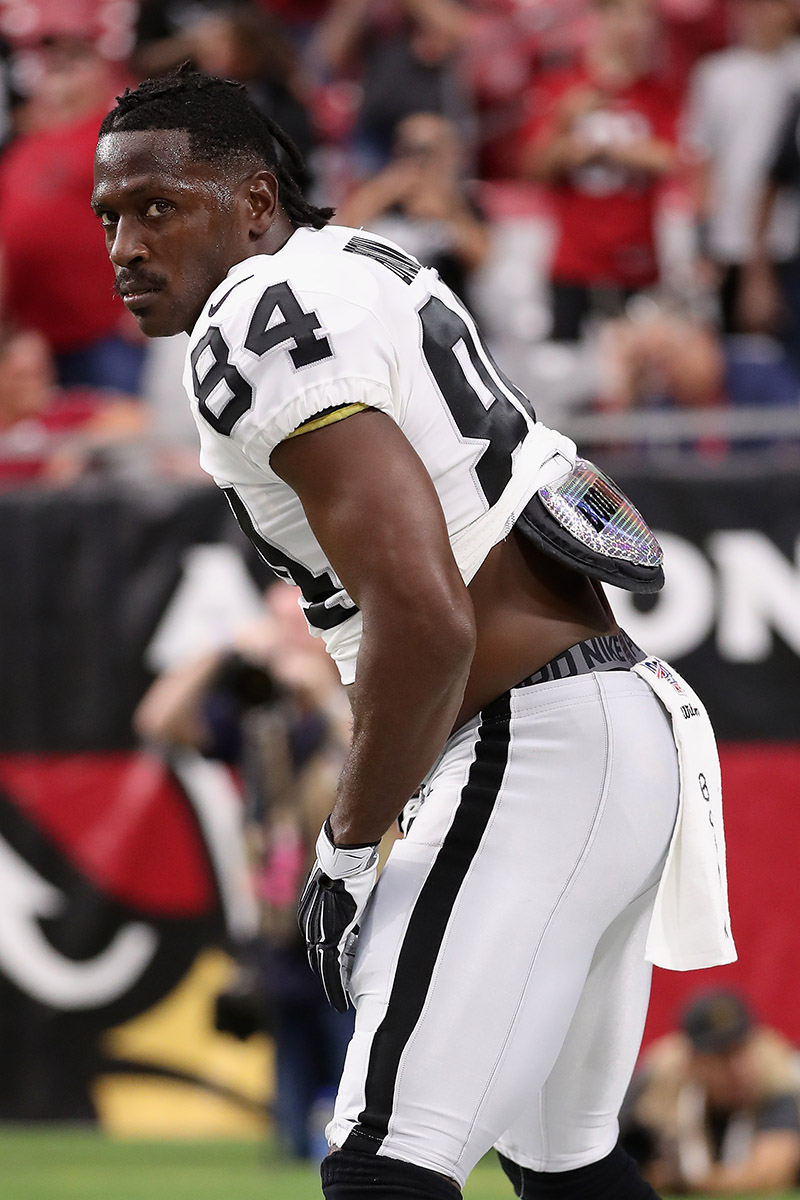 Unemployed wide receiver Antonio Brown (pictured) is also eager to catch passes from Kaepernick during Saturday's workout.
Brown, 31, was sent packing by the New England Patriots after several women accused him of sexual misconduct.
The workout was reportedly arranged by rapper Jay-Z, the NFL's social justice consultant and halftime entertainment coordinator.
ESPN's Josina Anderson said the teams she spoke with were unaware of the workout until Kaepernick tweeted about it earlier this week.
A memo from the NFL left teams scrambling to rearrange their schedules at short notice.
13 teams, including the Falcons, Browns, Dolphins, Lions and Giants, confirmed their attendance. But one team that has no plans to send a scout is the Dallas Cowboys.
When asked by 105.3FM the Fan if the Cowboys were sending a scout, Cowboys owner Jerry Jones made it clear the Cowboys wanted nothing to do with Kaepernick.
"That's not correct," said Jones, who is close friends with President Trump. "We're not going to have anybody there."
The NFL will provide tapes of Kaepernick's workout and interview to all 32 teams. Jones conceded that his scouts may look at the tapes if necessary. "We'll look at the tape if we need information there."
Kaepernick last played in an NFL game in 2016. No other team showed interest in him after he opted out of renewing his contract with the San Francisco 49ers.
Insiders say Kaepernick's inflated ego will not allow him to settle for a backup quarterback spot.