Deyjah Harris's mother, rapper Ms. Niko, seemed to call her ex-boyfriend Tip "T.I." Harris a "narcissist" after the rapper apologized profusely for joking about accompanying his daughter to the gynecologist to make sure she was still a virgin.
"Whew chile, the narcissism," Ms. Niko wrote in a post on Instagram.com. Her followers assumed she was referring to T.I.
Following an art therapy session in October, Ms. Niko opened up about a "lying" ex-boyfriend.
In a video on her IG page Ms. Niko displayed a drawing she made featuring 3 black vertical lines on white paper.
"This line right here represents him because his ass be lying, Ok?" she said. "And, if you notice, there's two more lines on the outside because he stay f—ing lying, Ok. He lies all. the. time." She continued: "I almost put a line right through the middle of this because he has crossed very many lines!"
T.I., 39, and his long-suffering wife, Tameka "Tiny" Harris, 44, visited Jada Pinkett Smith's Red Table Talk web series in an episode that aired on Monday, Nov. 25.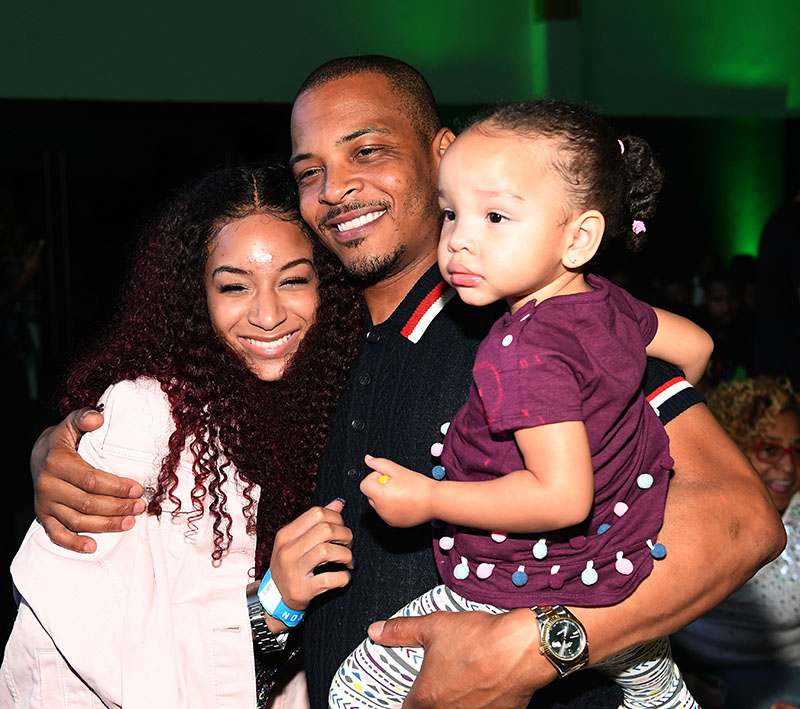 T.I. told Jada he was joking about comments he made regarding his daughter Deyjah's annual virginity check-up.
He admits the remarks he made during a recent podcast chat were said in a "very joking manner."
"I began, from a place of truth, I began to embellish and exaggerate. People took it extremely literal. If you put any of my reputation about who I am as a father and who I've been, I honestly thought people knew me better than that."
The "Paper Trail" rapper decided to break his silence after friends urged him to admit he was exaggerating. But he stressed that his priority was protecting his daughter from sticky-fingered boys in heat.
"I think that in the age or the time when our women – black women – are the most unprotected, unattended, disregarded women on the planet, I'm being criticized because I'm willing to go above and beyond to protect mine," he said in the chat, which premiered on Monday.
"Anything that is the most important thing to me in my life, I am going to deal with that with very extreme care," he continued. "And I don't understand how that is looked at as being so wrong."
FYI: Gynecologists do not perform hymen checks or Pap smears on children. A doctor would not perform a "virginity check" or "hymen check" on girl children unless there was a medical reason for the exam.