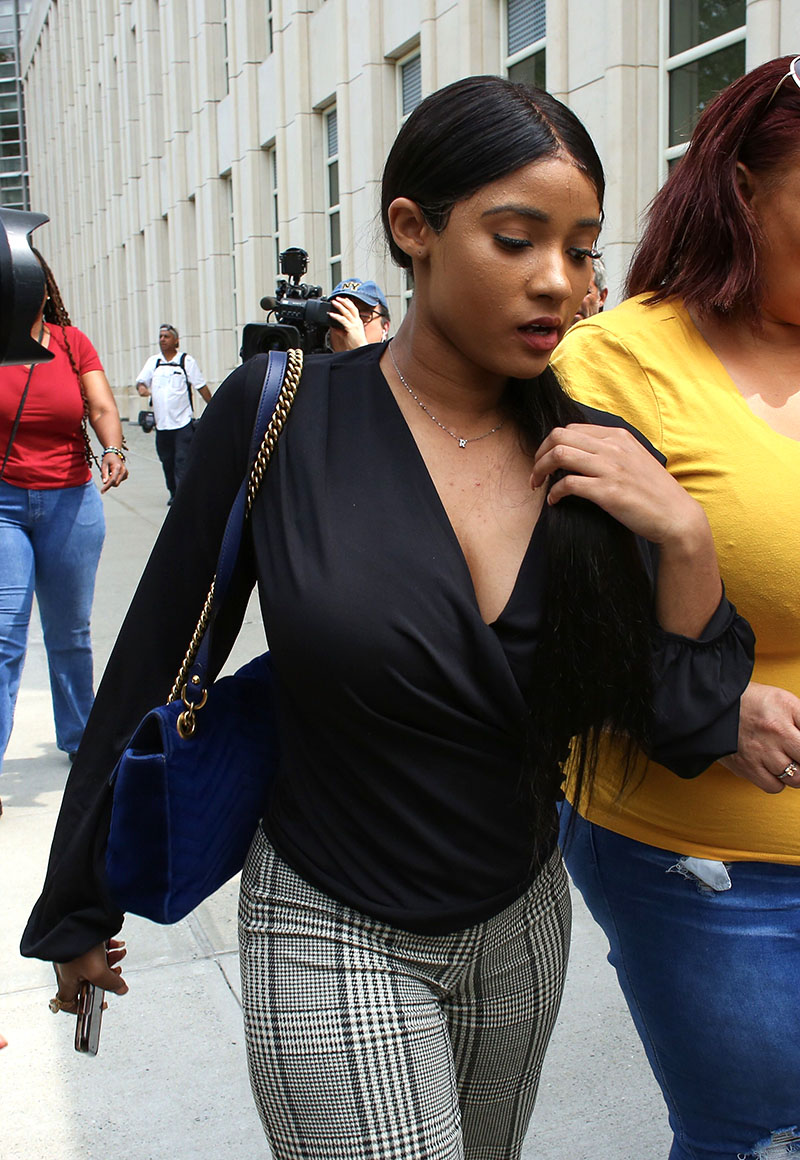 Patreon shut down the account of a person alleging to be R. Kelly's long-suffering girlfriend Joycelyn Savage, 24. The account was disabled after the person behind the account failed to respond to requests to verify their identity.
"After multiple unsuccessful attempts to verify the identity of the account holder, we closed the Patreon page allegedly associated with Joycelyn Savage due to potential impersonation." Patreon said in a statement on Tuesday. "All patrons who signed up for the membership page were refunded and the creator did not receive any funds."
Savage, a native of Atlanta, Ga, met Kelly when she was a 19-year-old aspiring singer. She lived with Kelly and other members of his harem in a rental home in a suburb north of Atlanta.
Kelly, 52, was arrested earlier this year on 13 felony counts of child molestation and human trafficking. He is being held without bond in a Chicago jail.
Savage, left, and another one of Kelly's former girlfriends, Azriel Clary, 21, denied allegations of abuse by Kelly in a televised interview with CBS earlier this year.
The women told CBS's Gayle King there was nothing inappropriate about their relationship with Kelly.
The person behind the account took to the site on Saturday, claiming to be Savage and accusing Kelly of abusing her and keeping her a prisoner in his home. The Patreon page was linked to Savage's Instagram account that has over 86,000 followers.
"I didn't have any type of privacy at all now that I think about it," she wrote. "If I showered one of his assistants would have to be by the door while I shower. I couldn't talk to my parents in private sometimes. I was told what to say on the phone to them."
The account has made a significant amount of money, with a reported 2,000 users signing up for membership, with fees ranging from $3 to $25 . If the account does turn out to be fake, the money will be returned.
So far, the real Joycelyn Savage has not come forward to confirm or deny the account is hers.