Mathew Knowles has backtracked on comments he made alleging two members of the R&B group Jagged Edge sexually harassed singers Beyonce and Kelly Rowland.
Knowles, Destiny's Child's former music manager, claimed two members of Jagged Edge sexually harassed the girls on a tour bus back in the day.
Mathew, 67, made the shocking claims in an interview with Vlad TV to promote his latest book Destiny's Child: The Untold Story.
He told DJ Vlad that two members of the R&B group made sexual advances towards his daughters, Beyonce and Kelly, when their groups toured together in the early 2000s.
"I got a call from Kelly and Beyoncé … saying that they were constantly being harassed by two of the members in Jagged Edge," he said. "I couldn't have that. I literally had to put the guys off the bus in Baton Rouge, Louisiana."
"Now, remember the girls are minors: They're 16-years-old, the guys are 21- and 22-years-old," said Mathew.
But now he is clarifying his comments after Jagged Edge reportedly threatened legal action.
Mathew's scandalous allegations prompted social media users to guess the two members were the group's sex symbols Richard Wingo, left, and Kyle Norman, right.
The group's twin lead singers Brandon and Brian Casey were in relationships with Destiny's Child members LaTavia Roberson and LaToya Luckett at the time.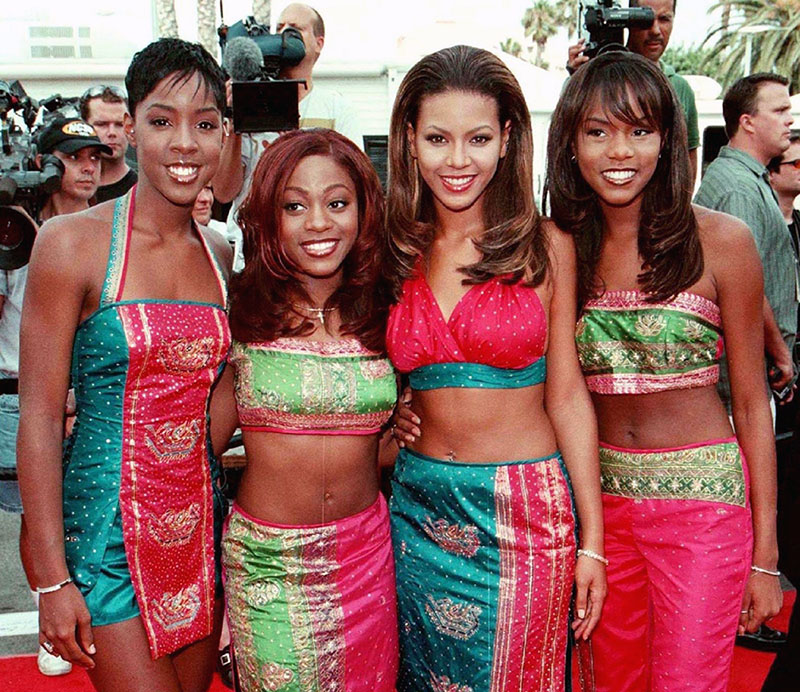 Speaking to the New York Post's gossip column Page Six, Mathew changed his tune, explaining: "I feel the need to clarify that I did not say the girls were sexually harassed while on tour with Jagged Edge in the 2000s. I said 'harassed.'"
Mathew said he didn't mean to imply the guys physically assaulted the girls on the bus.
"The term 'sexual harassment' may imply to some to mean physical advances. I would classify the harassment they encountered more as unwelcome and inappropriate remarks to minors from adults who should have known better."
Neither Beyonce, Kelly nor Jagged Edge has responded to the allegations made by Mathew.