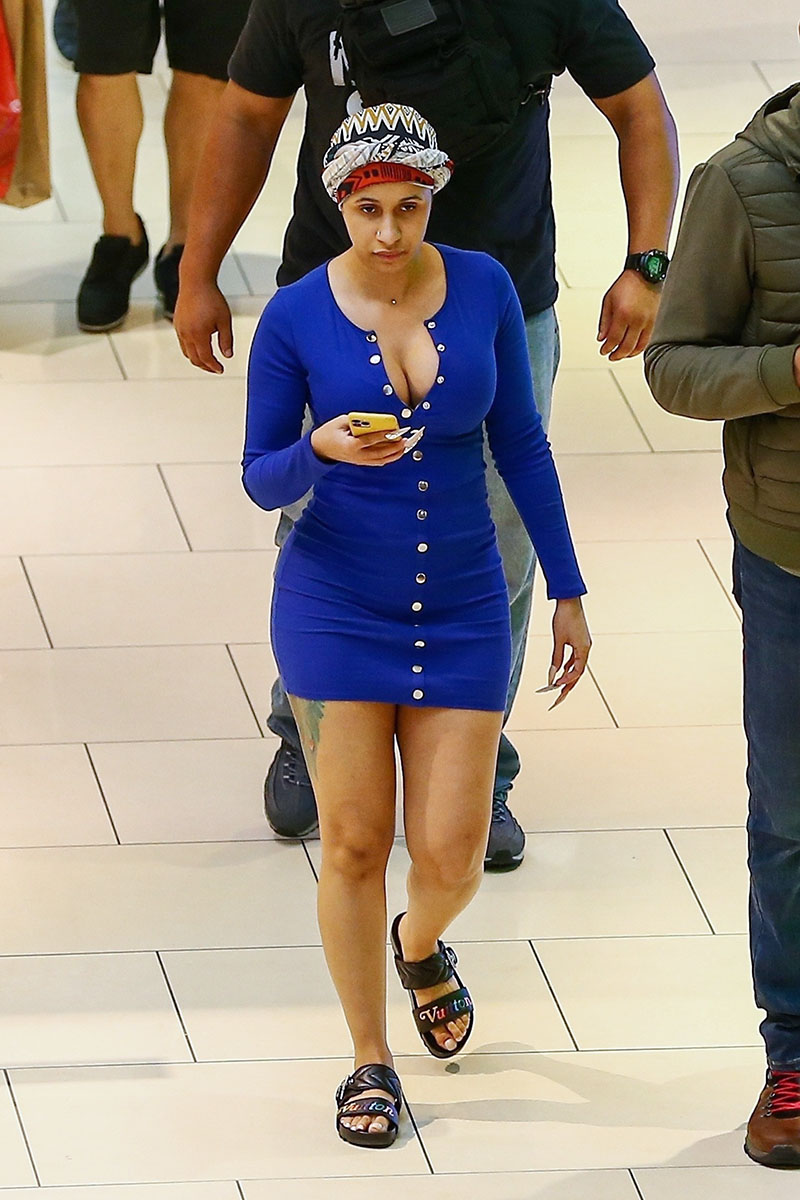 Cardi B is the only female rapper on the list of Rappers Who Fell Off in 2019. The list includes Chance the Rapper, Blueface, Lil Yachty, A$AP Rocky, Lil Pump, Quavo (Migos), The Game, Sheck Wes, and more.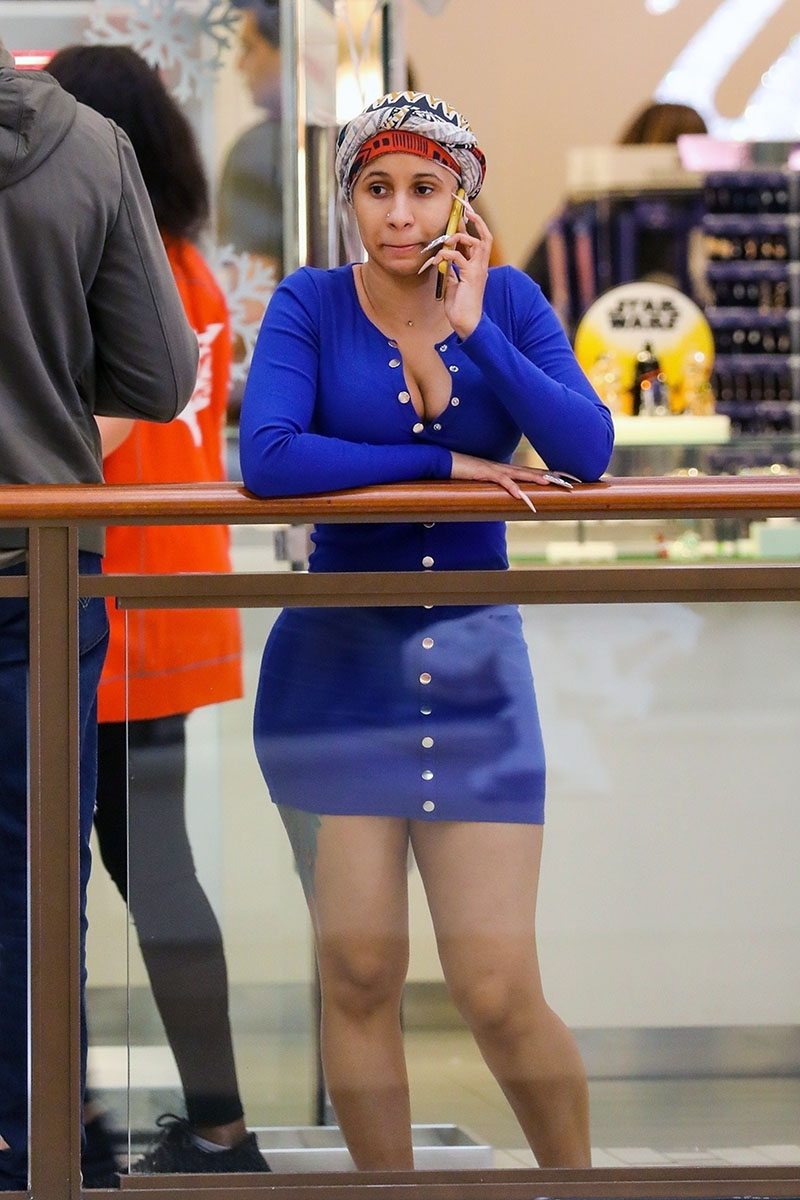 The 27-year-old rapper was once at the top of her game. It's hard to think of another rapper – male or female – who dominated the music industry faster than Cardi B. And she did it on the strength of just one song ("Bodak Yellow")
She was destined for rap legend status – until Lizzo and Megan Thee Stallion came along and stole her thunder.
Cardi B was almost unrecognizable as she went makeup free. She seemed deep in thought while doing a little Christmas shopping at Miami's Aventura mall on the last weekend before Christmas.
She wore a blue button down sweater minidress with black sandals. Her stops included Louis Vuitton, Ferrari, Foot Locker, Gucci, a baby clothing store and a bakery. The rapper was seen talking on her cell phone while being flanked by her security escort.
2019 was an amazing year for Cardi. She won 40 major music awards including a Grammy Award, four American Music Awards, four BET Awards, eleven BET Hip Hop Awards, and an MTV Award.
She also appeared in her first big screen film Hustlers with Jennifer Lopez and Lizzo.
Question: Do you think Cardi B fell off? What can she do to revive her career?

This is an open post where you can discuss any subject matter. This post will not be censored or moderated. Disqus may automatically moderate certain words considered offensive. There are no rules in Open Posts. So enter at your own risk.