Damon Dash has filed a lawsuit against WE tv for allegedly breaking a promise not to let his son Damon "Boogie" Dash drink alcohol on reality series Growing Up Hip Hop.
According to TMZ, the music mogul filed papers claiming the network required 28-year-old Boogie to drink in order to boost TV ratings.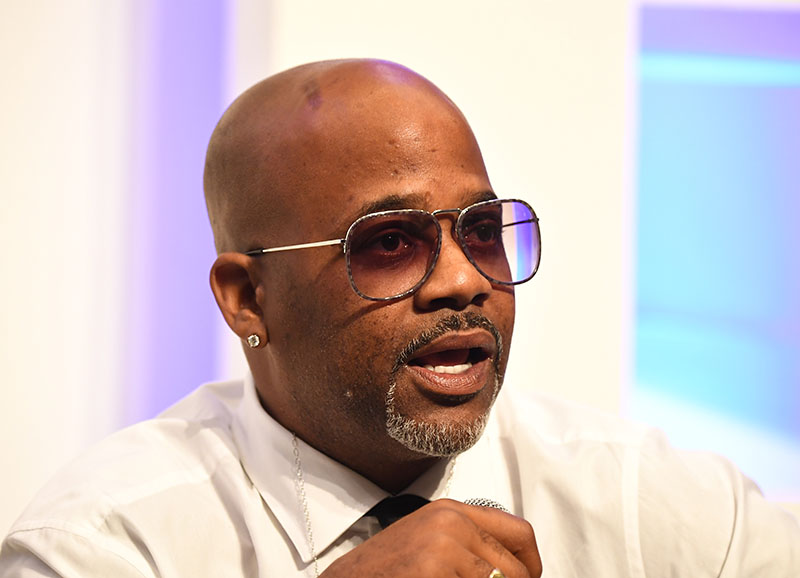 Dash argues that WE tv's actions went directly against a verbal agreement they allegedly made with the record executive not to give Boogie anything to drink.
In court papers, the 48-year-old Roc-A-Fella co-founder claimed WE tv caused his family "emotional distress" by encouraging Boogie to get drunk.
Additionally, Dash alleges that WE tv owes him money. According to the music mogul, a court order is in place directing the network to make payments directly to his creditors. Dash owes millions to creditors including his baby mamas and his company, Poppington.
The lawsuit is the latest in a string of legal woes for Dash, who was accused of sexual battery by hip-hop photographer Monique Bunn, who filed a $50 million lawsuit against the mogul and his fiancée Raquel Horn in December.
Dash is pictured above with (L-R) son Boogie, daughter Ava Dash, and Horn.