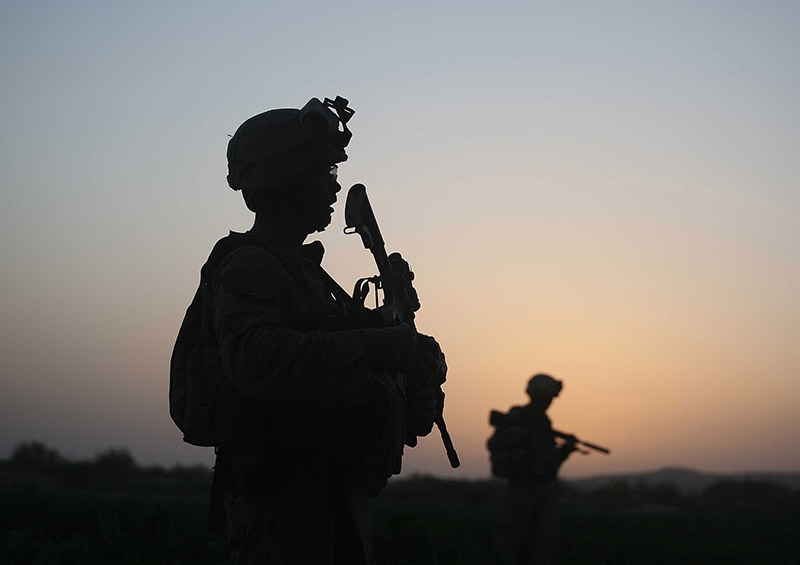 Iran fired missiles at multiple Iraqi military bases that house U.S. troops late Tuesday night. No American soldier was injured or killed during the attacks that occurred around 4 a.m. Wednesday local time.
Pentagon officials said Iran launched 15 ballistic missiles at Iraqi bases in western Iraq. Four of the missiles fell out of the sky. At least 2 of the missiles hit Iraqi bases.
President Donald Trump assured Americans in a tweet regarding the missile attack.
In a tweet late Tuesday, Iran's Foreign Minister Javad Zarif said the attack was in retaliation for the targeted killing of Iran's top general Qassem Soleimani.
Zarif said the attack was over.
"Iran took & concluded proportionate measures in self-defense under Article 51 of UN Charter targeting base from which cowardly armed attack against our citizens & senior officials were launched."
He continued: "We do not seek escalation or war, but will defend ourselves against any aggressions."
Soleimani was killed in an air drone strike after he arrived at the Baghdad Airport from Syria on Jan. 3.
Soleimani was killed after the U.S. Embassy in Baghdad was attacked and torched last week. An American contractor died in the attack.