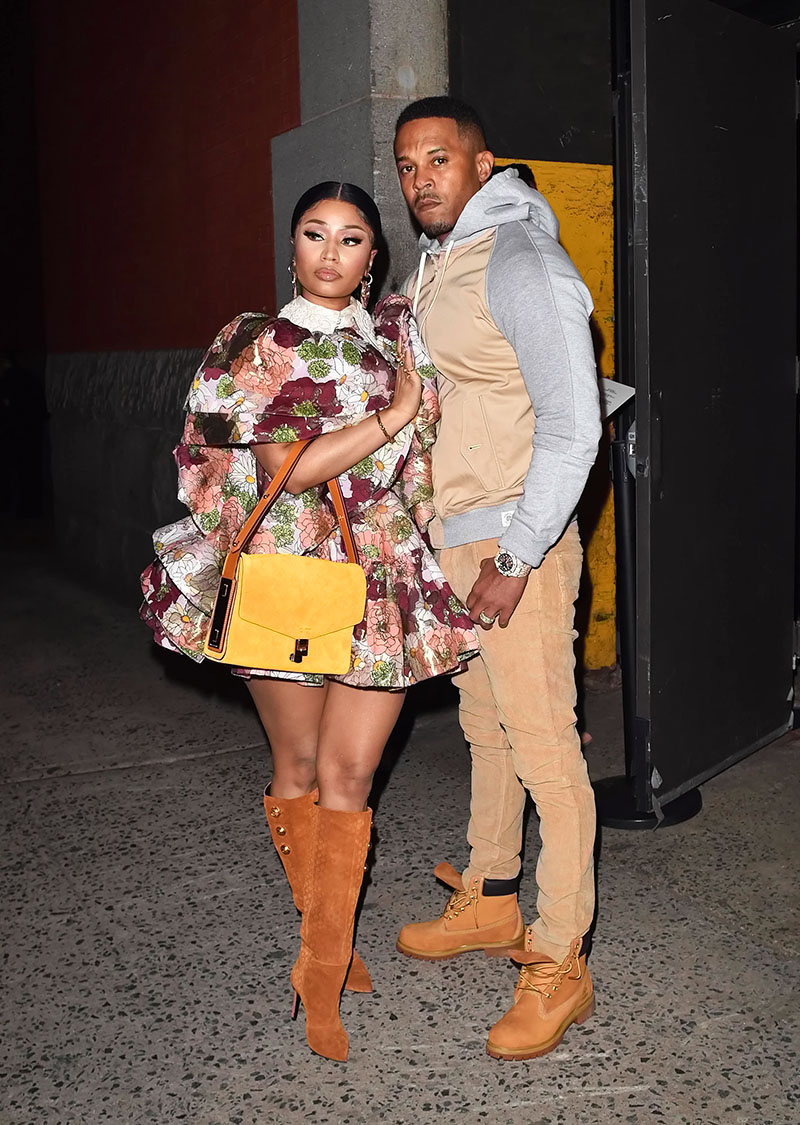 Nicki Minaj and Kenneth Petty made a fashionable entrance at Marc Jacobs' NYFW runway show on Wednesday in New York City.
The 37-year-old "Megatron" rapper wore a $9,500 Marc Jacobs floral print ruffle dress with camel coloured, knee-high crushed suede stiletto boots. She accessorized her outfit with a canary yellow handbag and an orange cinch belt.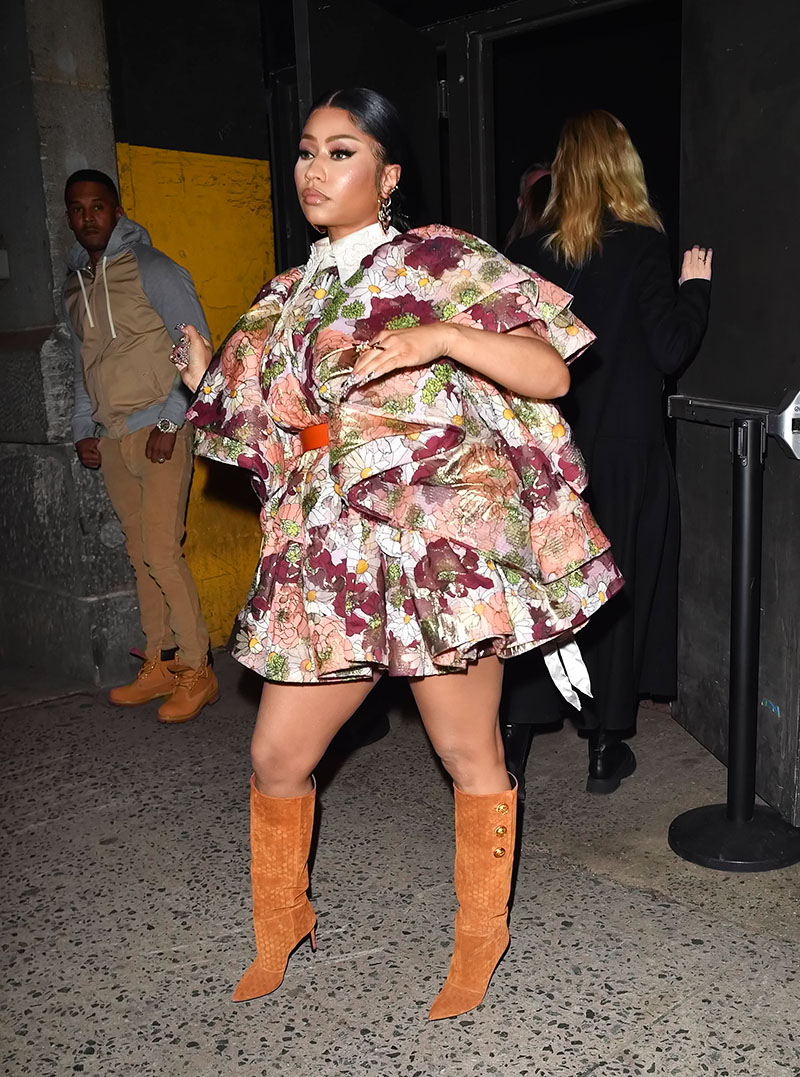 Nicki says she owes her svelte new figure to her crash diet. Nicki revealed she is only 20 pounds away from her ideal weight. During an episode of her popular Queen Radio talk show, Nicki said she delayed her diet because she lacked discipline.
She said she didn't think she had what it took to stick with the strict diet plan, WENN.com reported.
"I was trying to do this diet and I kept putting it off. I didn't think I could have the discipline in what I ate. Once my mind was committed to it, my body committed to it. I'm still 20 pounds away from my goal weight."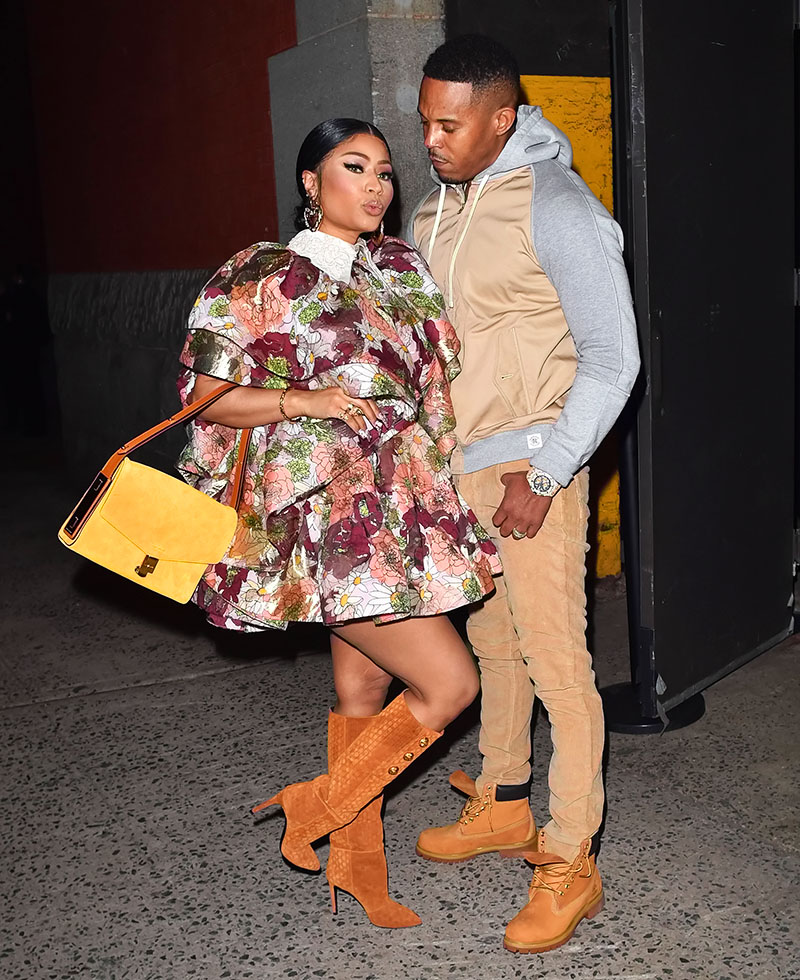 The "Yikes" rapper said, "I channeled all of my power and now I have control of it. I control how it manifests in my life." She encouraged her readers to do the same, but she cautioned her followers that no one is perfect.
"I've been talking about that this year too, about being kind to yourself, and allowing yourself to be human. While at the same time, being motivated and powerful, but also treating yourself as if you love yourself too, and being easy on yourself. Like, nothing and no one is perfect."