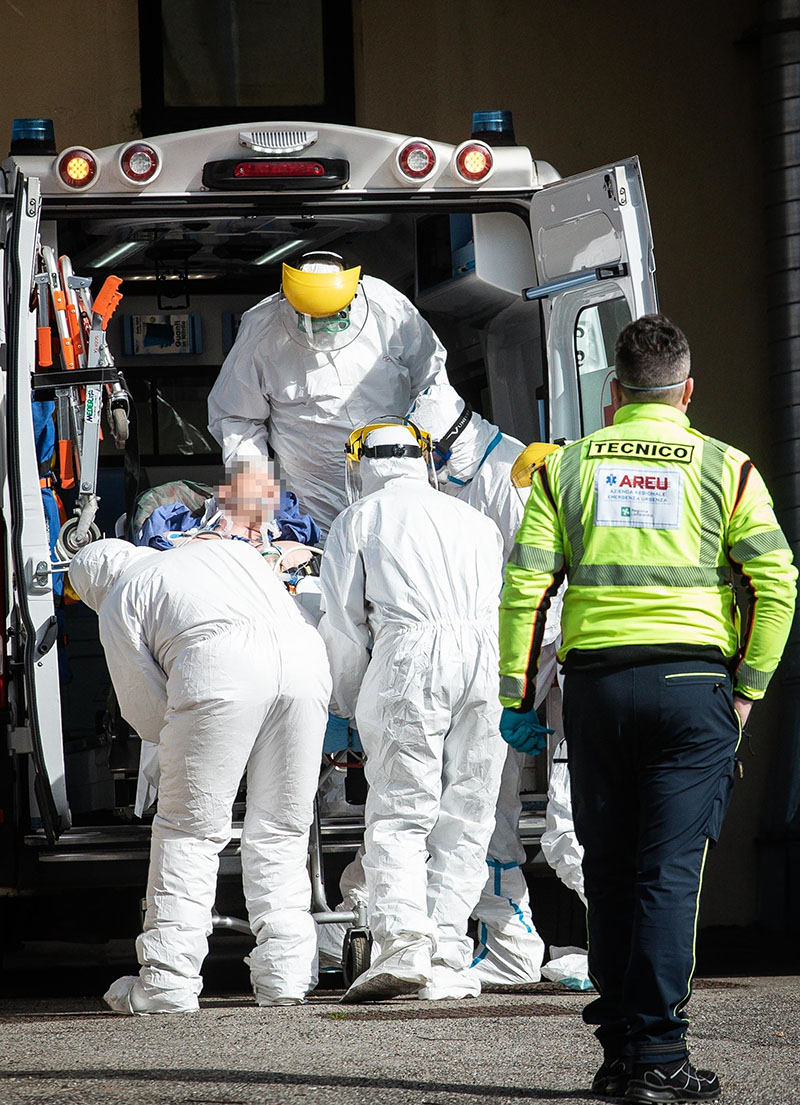 Fears spread in Milan, Italy as a suspected case of the Coronavirus arrived at the infectious diseases department at Sacco hospital in Milan, where Milan Fashion Week events are underway.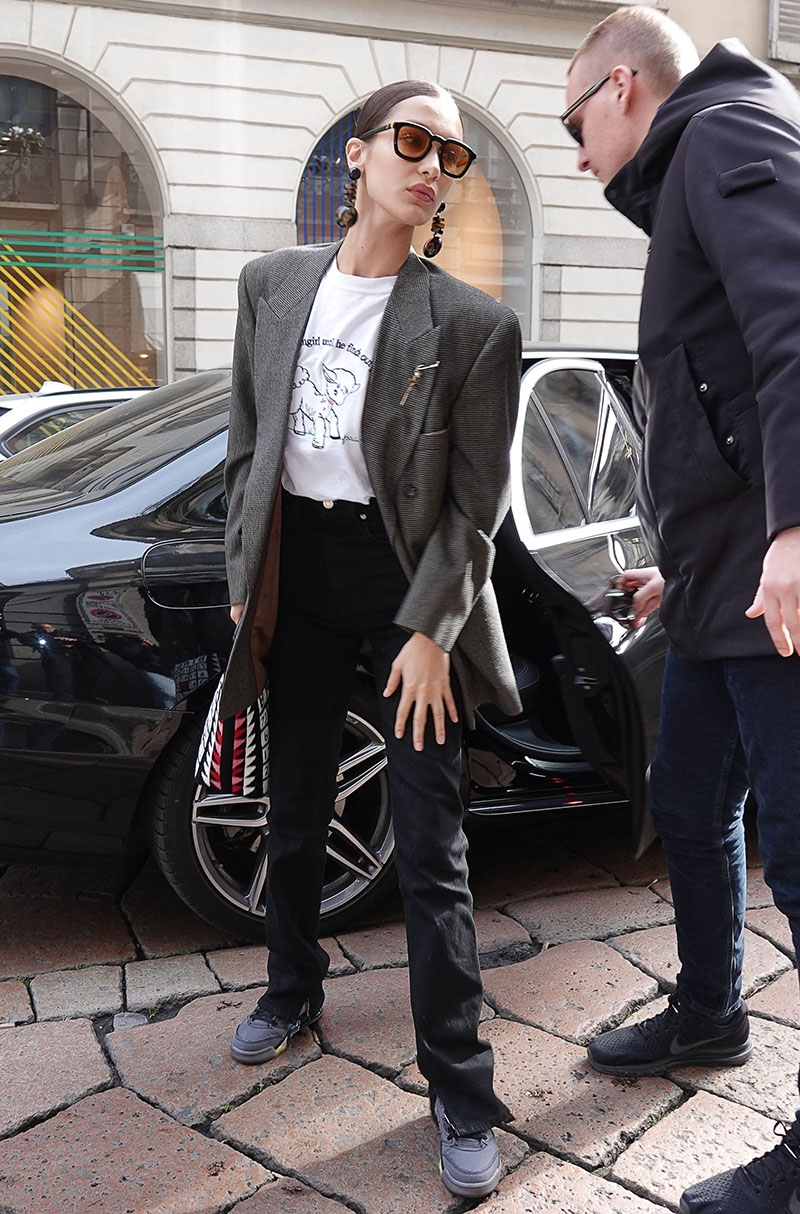 What, me worry? Supermodel Bella Hadid shows little concern as news of six Coronavirus (COVID-19) cases spreads through Milan, Italy during Milan Fashion Week. The 23-year-old model is a favorite of runway fashion designers.
'Riverdale' actress, Camila Mendes and her new boyfriend were spotted leaving Salvatore Ferragamo boutique during Milan Fashion Week in Milan, Italy.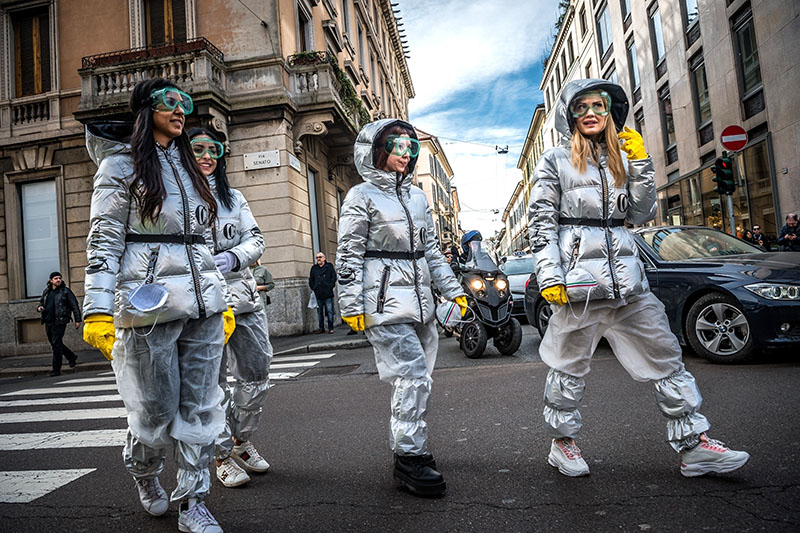 Models holding face masks and wearing goggles are seen modeling the new high fashion anti-contamination wear called "GET CONTAMINATED by Made in Italy."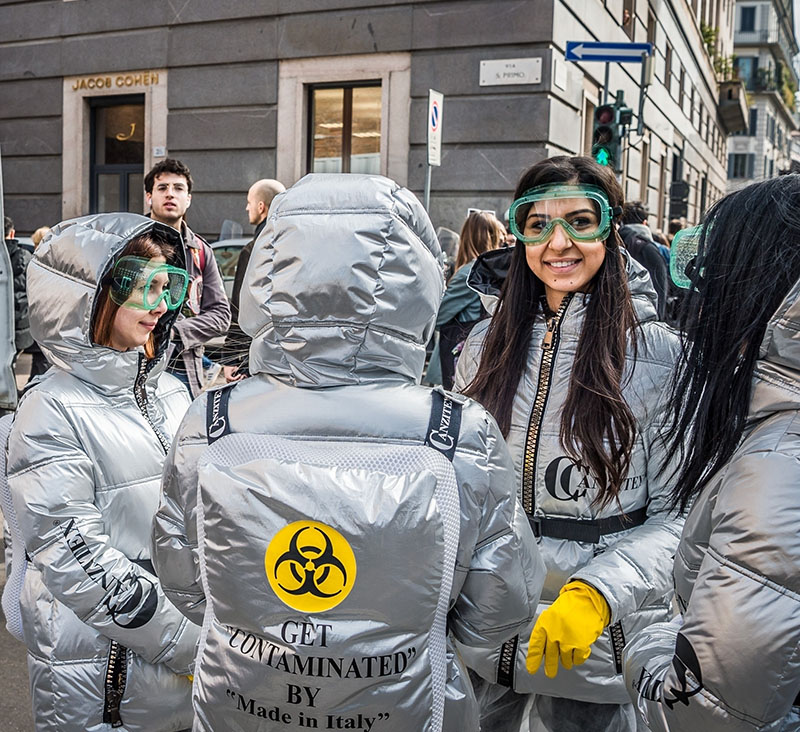 Six new cases of the deadly virus were confirmed in the northern region of Italy on Friday. A 38-year-old man is in critical condition in intensive care. None of the sickened Italians visited China.
Officials are testing hundreds of people who came in contact with the sick in the northern Lombardy region.
The six cases are the first known local transmissions of the potentially deadly illness in the country. Residents in the northern region are being told to stay in their homes.
Coronavirus (COVID-19) is a highly contagious pathogen that causes severe acute respiratory syndrome (SARS) in humans. The virus is believed to have escaped from a level 4 biohazard laboratory in Wuhan, China in December.
Chinese officials report over 2,000 people have died from the disease so far. But American officials suspect the number of deaths is much higher – maybe in the tens of thousands of deaths.
The virus uses Angiotensin converting enzyme 2 (ACE2) receptors to gain entry into human cells. It replicates rapidly in the lungs, causing death from respiratory arrest or multiple organ failure.
People with an abundance of the ACE2 protein in their bodies are more susceptible to the virus.
The signs and symptoms are fever, cough, shortness of breath, headaches, and diarrhea.