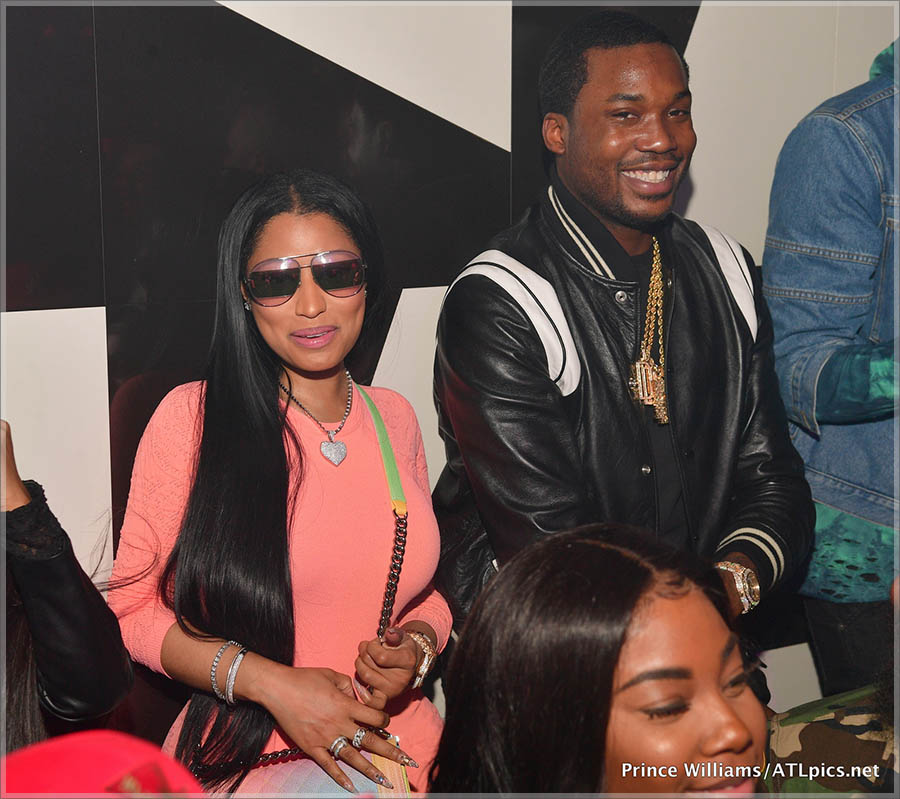 Former lovers Meek Mill and Nicki Minaj are currently trading jabs and insults on Twitter.com.
As far as I can tell, the beef started when Meek Mill and Nicki's husband got into a shouting match at a strip club last week.
On Wednesday, Nicki threw low-key shade at Meek Mill by posting a video of herself rapping to her track "Yikes."
"Woke up, the price of coke up / I just hit 'em with the low cut, then call my folks up / Somebody 'bout to get poked up, go call the tow truck / All that talking out your neck might just get your throat cut."
She captioned the video: "I play tag & you #IT for life. You a [clown emoji] you do it for likes. #Yikes."
She followed that up by tweeting: "Trigger fingers turn to #TwitterFingers bad built face ass obsessed with the Queen."
"Nigga been tweeting bout my man for a year now. Talking bout he went to my page to see him but he was blocked. My nigga, move on. I know ya btch embarrassed. Shitted yaself in that store when u got pressed tho."
Then Nicki dropped a bombshell by accusing her former lover of domestic violence:
An outraged Meek responded:
But Nicki dug her heels in:
This is an open post where you can discuss any subject matter. This post will not be censored or moderated. Disqus may automatically moderate certain words considered offensive. There are no rules in Open Posts. So enter at your own risk.