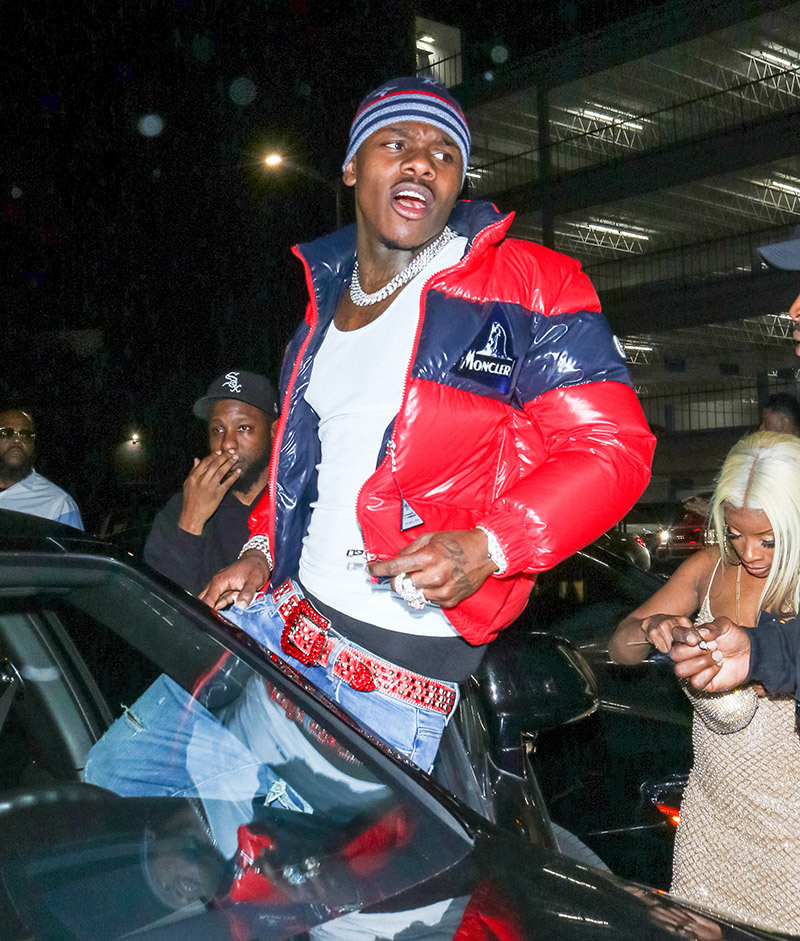 Rapper DaBaby was booed off stage after he viciously slapped a female fan who accidentally touched his face with her cell phone.
The violent incident happened at the Whiskey North nightclub in Tampa, where the rapper was scheduled to perform over the weekend.
His show was immediately canceled by club promoters, who kept the other half of his appearance fee, according to reports.
Tyronesha Laws was recording DaBaby's arrival to the club when she inadvertently touched his face with her phone. Police were called to the scene, but no charges were filed.
DaBaby, whose real name is Jonathan Kirk, hauled off and slapped Laws, sending her cell phone flying into the crowd.
The Law firm of Morgan & Morgan, which is representing the victim, contacted gossip blog TMZ to confirm they are representing Laws in a possible lawsuit against the rapper and the club.
DaBaby offered a half-hearted apology in a video on his Instagram stories after he was booed off the stage.
DaBaby claimed he was blinded by the light from the phone and he couldn't see whether the fan was male or female. He offered to pay the fan $10,000 and to fly her anywhere to apologize to her in person.
"I do apologize that there was a female on the other end… keep in mind, I couldn't see you because you got the flash this close to me… I wish you could have respected me."
DaBaby, 28, was arrested in Miami in January for assaulting a concert promoter. He was released on bond when authorities discovered he had an outstanding warrant for assault in Texas.
He also assaulted a hotel worker and he was previously arrested for killing a 19-year-old man during an altercation in a Huntersville, North Carolina Walmart. The charges were dropped in March 2019 after he said he acted in self-defense.
Watch the video below.