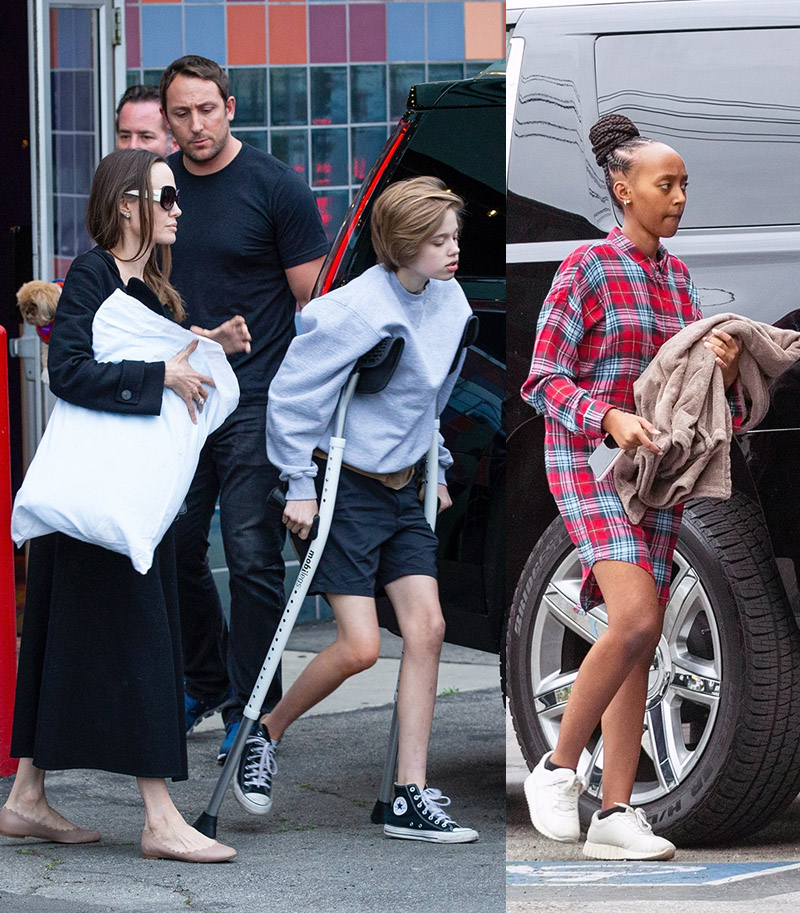 Supermom Angelina Jolie took 4 of her 6 kids out to see a movie in Los Angeles. The millionaire actress has a home theater, but she treated daughters Shiloh, 13, Zahara, 15, and 11-year-old twins Knox and Vivienne to a movie outing.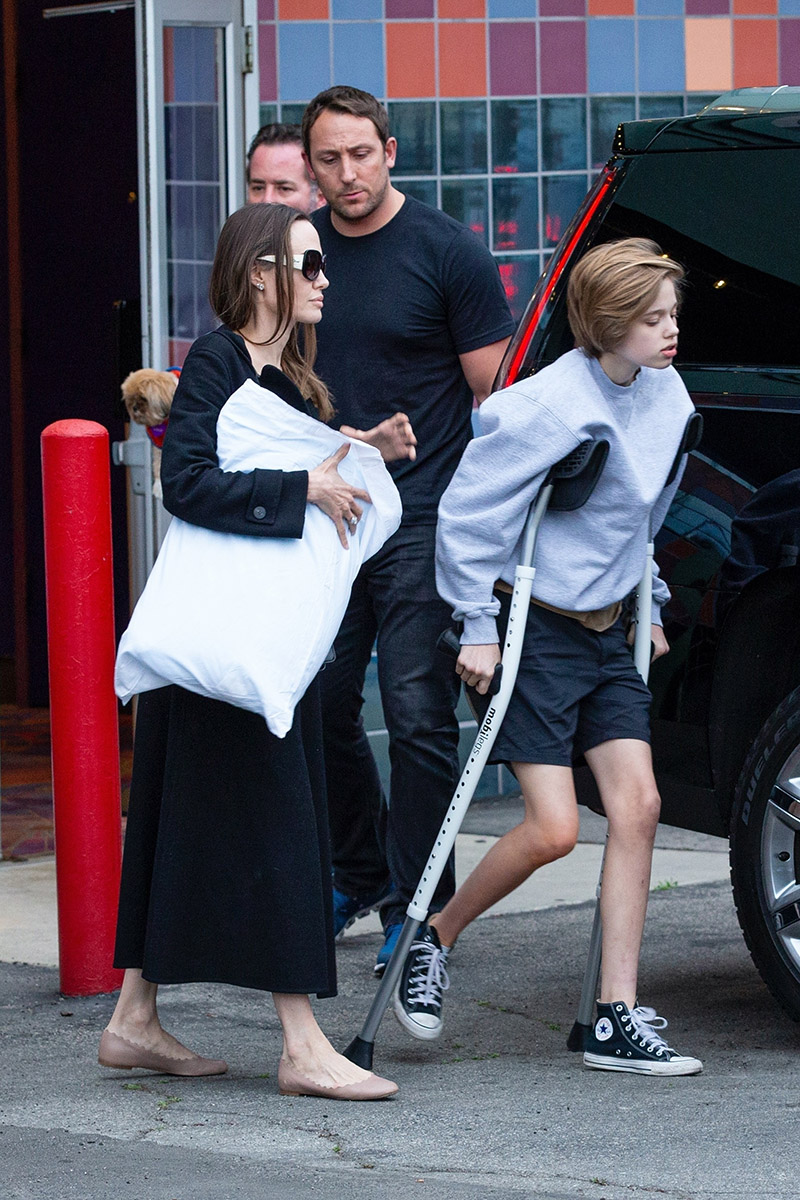 Shiloh was seen hobbling on crutches turned backwards after undergoing hip surgery. Angelina revealed two of her daughters are recovering from recent surgeries. She told Time magazine she "spent the last two month in and out of surgeries with my eldest daughter, and days ago watched her younger sister go under the knife for a hip surgery."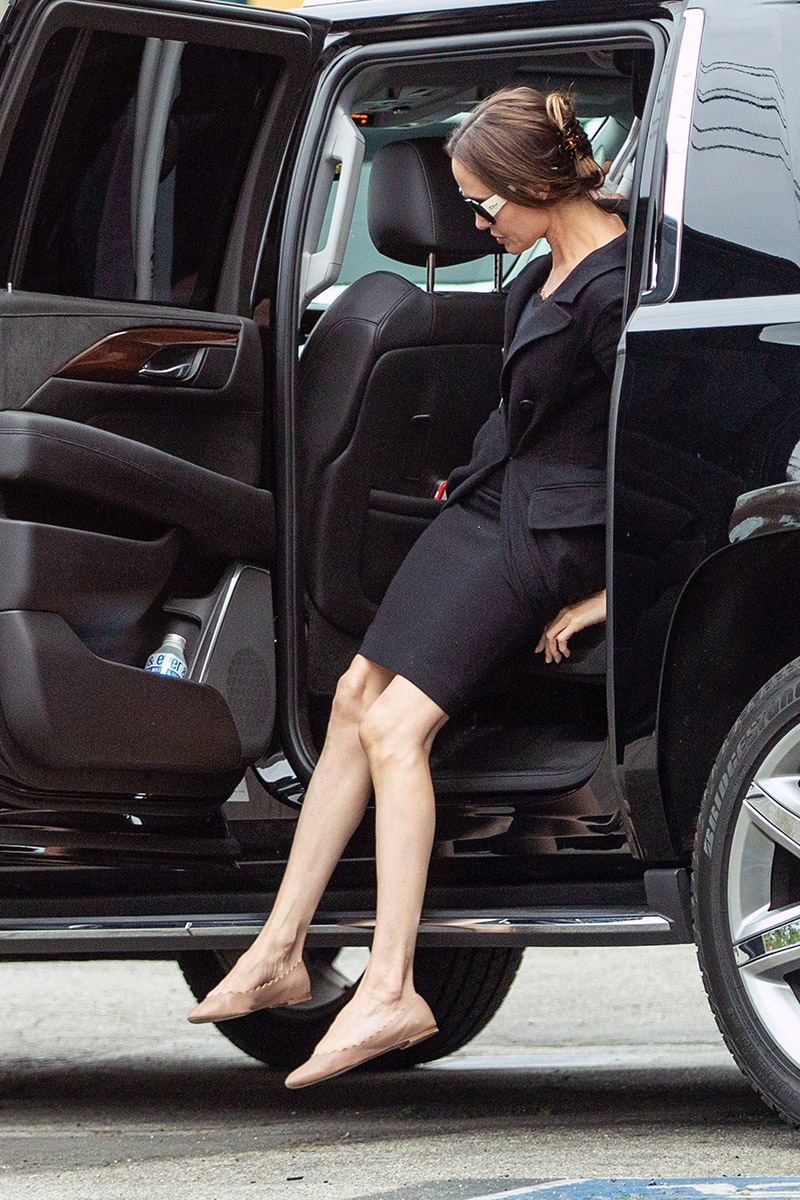 She said her daughters encouraged her to write about their surgeries. "They understand that going through medical challenges and fighting to survive and heal is something to be proud of."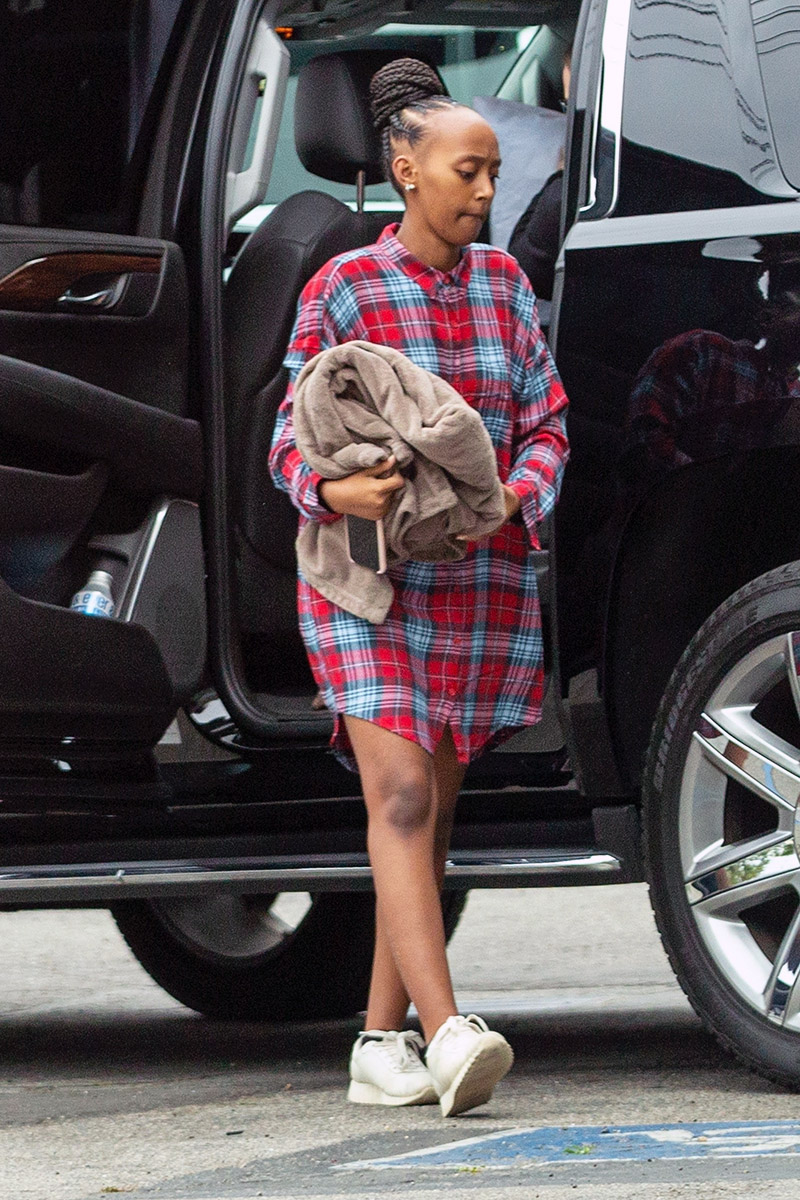 Angelina and her ex-husband Brad Pitt adopted Zahara from an orphanage in Ethiopia when she was six months old. Angelina initially believed Zahara was an AIDS orphan. But Zahara tested negative for HIV in the United States.
Angelina and Brad are also parents to 18-year-old son Maddox, who is studying abroad, and 16-year-old son Pax.