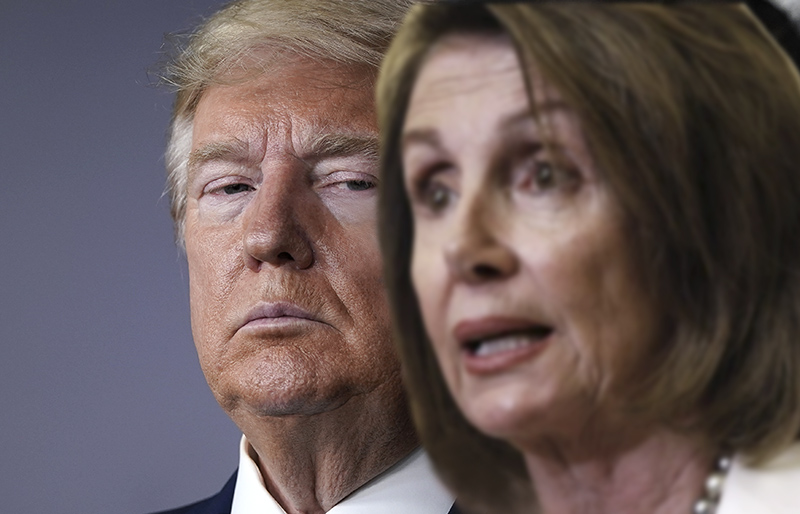 Millions of Americans who were counting on receiving coronavirus relief checks from the federal government next month are out of luck.
The Democrats delayed President Trump's coronavirus economic stimulus bill in a Senate vote on Sunday night.
The vote came while at least five Republican senators were in self-quarantine after coming in contact with infected colleagues such as Kentucky Senator Rand Paul.
The bill includes relief checks that range from $1,200 to $4,500 to help individuals and small business owners who are financially impacted by the virus.
Corporations and individuals earning over $99,000 in 2018 are not eligible to receive help from the government.
Many Democrats complained that the relief bill did not go far enough to provide healthcare and unemployment aid for Americans.
The Democrats also pushed for food security aid, small business loans and said that three months of unemployment insurance offered was insufficient.
After the vote failed, Senate Majority Leader Mitch McConnell ripped into the Democrats, accusing them of backing out of a partisan agreement after House Speaker Nancy Pelosi and Senate Minority Leader Chuck Schumer intervened.
McConnell claimed Pelosi, who is a multimillionaire, took "a week off" and "poured cold water on the whole process."
He said the Senate will re-vote on the massive $1 trillion stimulus bill on Monday afternoon.