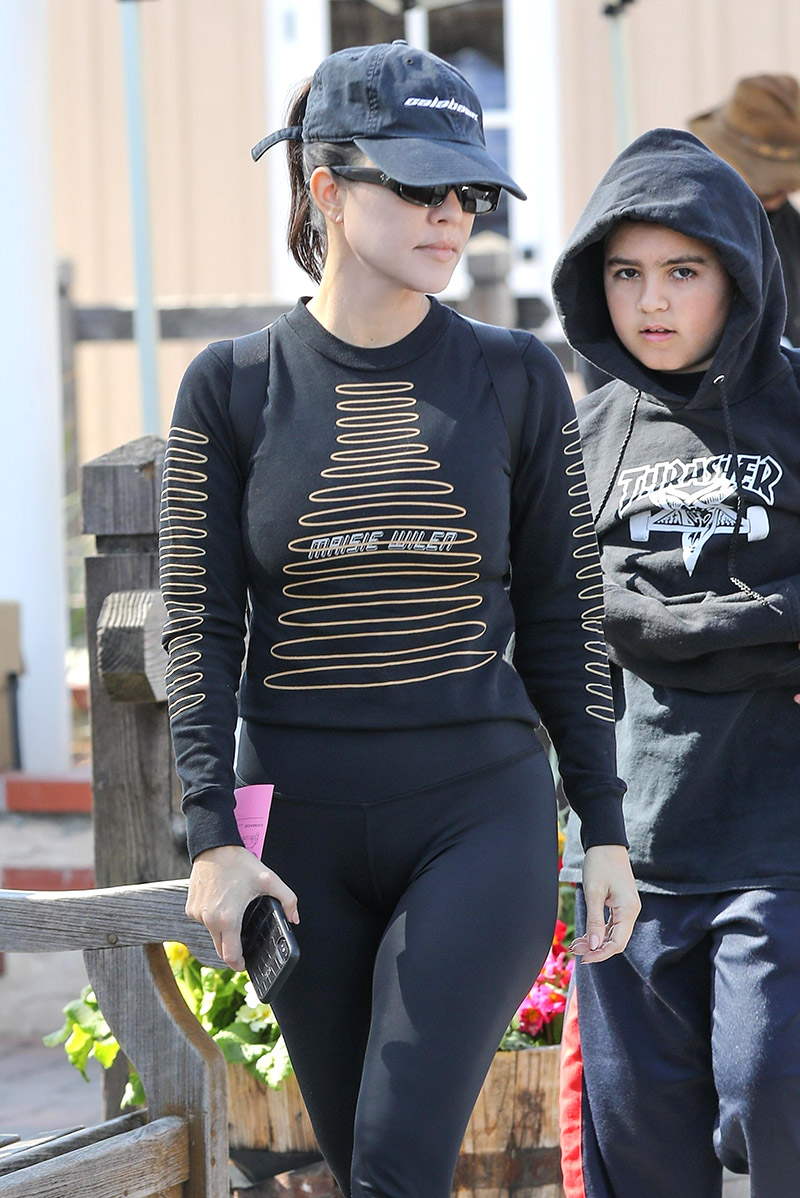 Kourtney Kardashian deleted her 10-year-old son Mason Disick's Instagram account after he debunked reports that his Auntie Kylie Jenner and her ex-boyfriend, Travis Scott, were back together.
Her official reason for deleting Mason's account is because she was worried about trolls making "mean" comments to the child.
Mason, the eldest child of Kourtney and her ex-boyfriend Scott Disick, responded to an Instagram Live viewer who asked if his Aunt Kylie and her baby daddy Travis were back together. "No, Kylie and Travis are not back together," he confirmed.
Mason is too young to understand why Kylie and her sisters manipulate social media for relevancy.
Shortly after Mason's video went viral, Kourtney dropped the axe on Mason's brief career as an Instagram influencer.
In an Instagram Live with her website Poosh on Wednesday, Kourtney explained that she'd made the decision to delete Mason's account after Kylie threw a hissy fit because she knows how tough it can be to deal with horrid remarks from followers.
"I did delete (Instagram) because Scott and I just felt like he isn't… he's 10. I think there's an age limit," she said. "The thing that really worries me with kids is just comments, people can be so mean."
But her followers pointed out that she knew people can be mean when she allowed her 10-year-old to create his Instagram account.
Many believe Kylie has been lying all along about the nature of her arranged relationship with the mumble rapper.
According to Instagram's official policies, the age limit for having an account on the social media site is 13.

Source: WENN.com