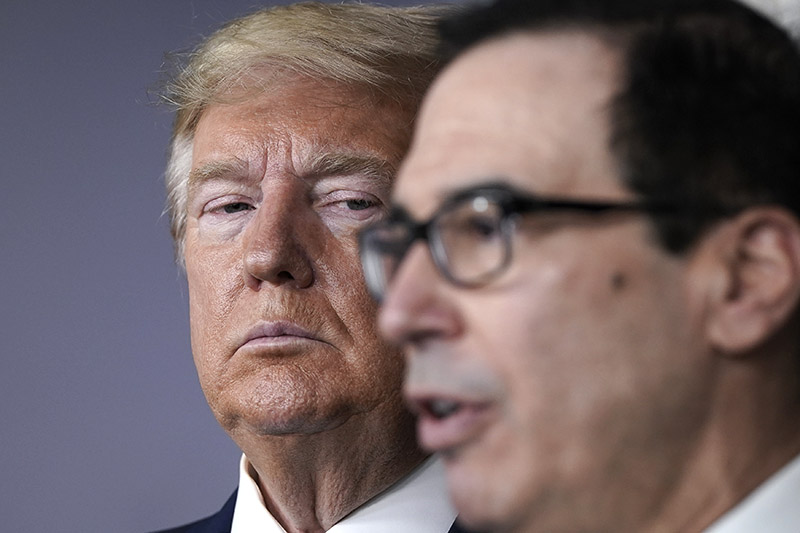 President Donald Trump has ordered the Internal Revenue Service to extend the filing deadline to July 15.
Earlier, the IRS extended the payment deadline to July 15 to lessen the financial impact of the coronavirus outbreak.
Treasury Secretary Steven Mnuchin announced the extension in a tweet on Friday. He previously denied reports that the IRS would extend the filing deadline.
"We are moving Tax Day from April 15 to July 15. All taxpayers and businesses will have this additional time to file and make payments without interest or penalties."
Mnuchin encouraged taxpayers who are due refunds to file early to receive their refund checks more quickly.
President Trump signed a bill that includes sending checks ranging from $1,000 to $4,500 to every American. Mothers with children will also received an extra $500 for each child.
Hard working individual taxpayers who earned over $99,000 in 2018 will not receive a check from the government.
The Trump administration is also considering a blanket suspension of all income tax payments for the rest of the year.