Public Enemy has parted ways with hypeman Flavor Flav over a political dispute involving Bernie Sanders.
The iconic rap group announced it was "moving forward without" Flavor Flav as its hypeman for the first time in 35 years.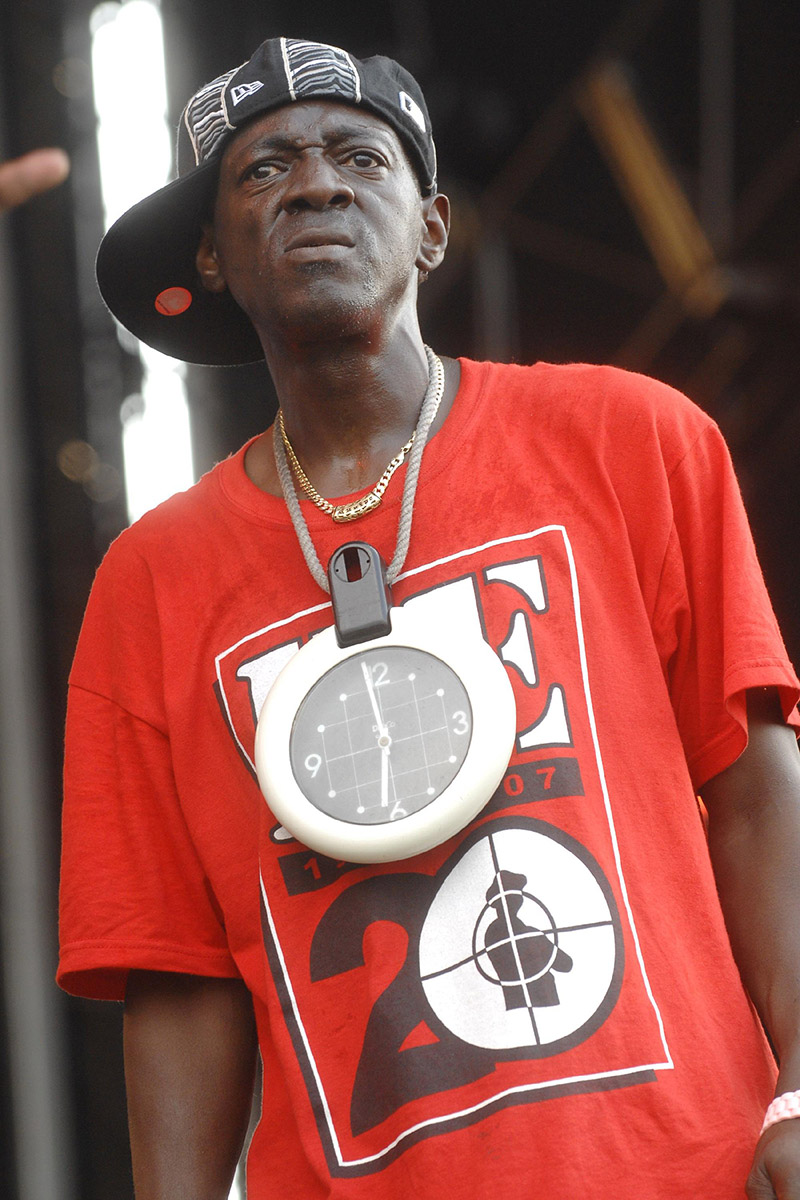 The decision to terminate Flavor Flav's employment came after the rapper sent a cease-and-desist letter to the Vermont Senator after Chuck D performed at Sanders' Los Angeles campaign rally on Sunday.
The C&D letter, sent by Flavor Flav's lawyer, accused the Sanders campaign of using the rapper's "unauthorized likeness, image and trademarked clock" to promote the rally. The letter stated Flavor Flav "has not endorsed any political candidate."
Flavor Flav noted that Chuck D performed at the campaign rally without Public Enemy, "and his voice alone does not speak for Public Enemy."
"Those who truly know what Public Enemy stands for know what time it is. There is no Public Enemy without Flavor Flav."
In his own handwriting at the bottom of the letter, Flavor Flav wrote, "Hey Bernie, don't do this."
Flavor, real name William Drayton Jr., 60, and Chuck D, born Carlton Ridenhour, 59, are original members of PE since the group was formed with members Chuck D, Professor Griff, DJ Lord and Terminator X in Long Island, NY, in 1985.
Public Enemy's first 4 albums went gold or platinum. They won a Lifetime Achievement Award at the 62nd annual Grammy Awards in 2020.
After the group went on hiatus, Flavor Flav reappeared on VH1's reality TV The Surreal Life in 2004, followed by Strange Love with Flavor and Brigitte Nielson in 2005.
He is best known as the host of VH1's reality TV dating show Flavor of Love.