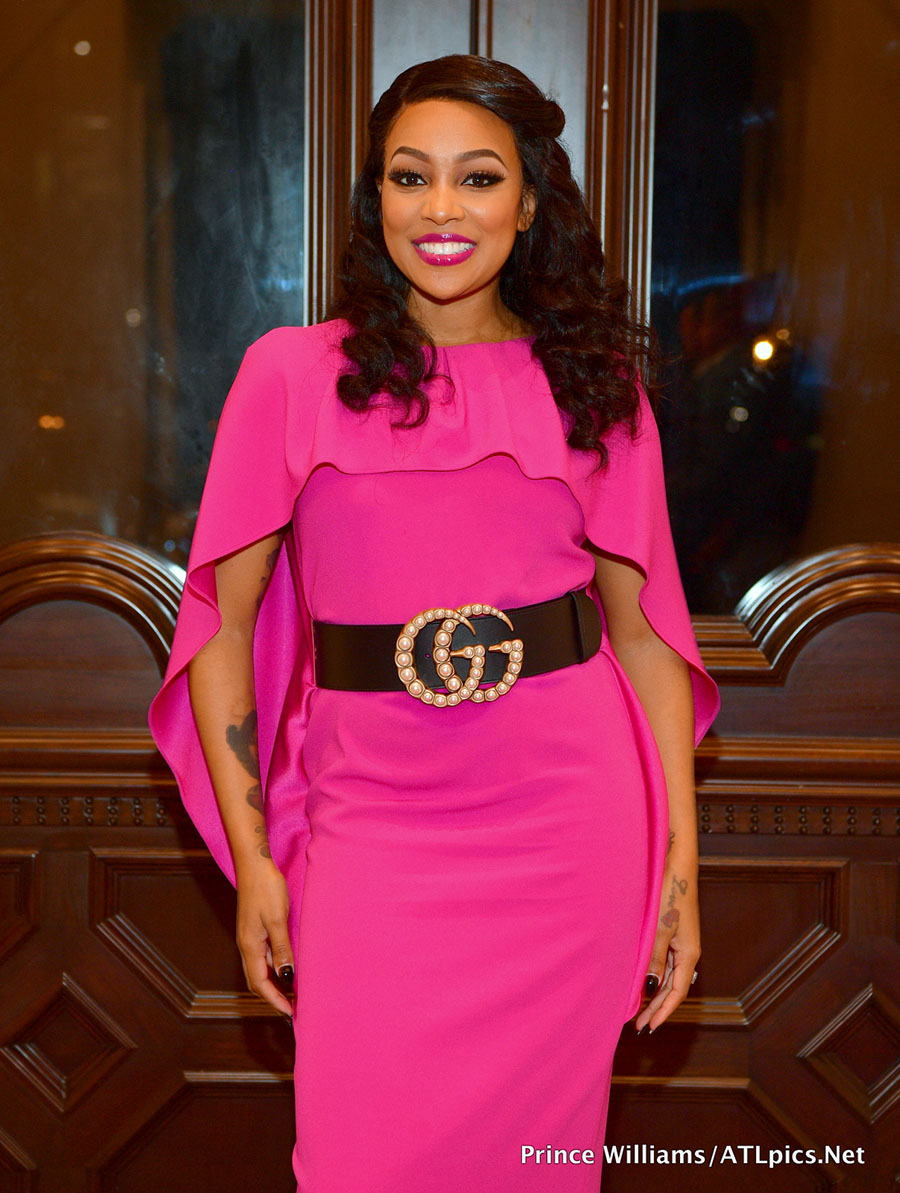 Monica Arnold stunned her fans by posing for a high fashion photo shoot at a funeral.
The R&B singer-turned-Instagram model posed in a black Gucci dress and accessories for her Uncle Larry Paige's funeral.
The mother-of-three posted the images on her Instagram account.
She captioned one set of images:
"Honoring a Special Man in A special Way… I'm grateful that My Aunt Mary allowed Melinda & I to create a fitting Memorial for one of the greatest men we've ever known! Thank you to those that assisted in us safely celebrating his life.. We socially distanced & issued personalized masks & gloves to ensure the safety of our loved ones … I pray you're Proud Uncle Larry…… Thank You."
In another photo of her holding the funeral program — a mockup of TIME magazine with a photo of Paige on the cover, she wrote:
"A Timeless Man… Larry Paige… Your Legacy Lives through Your Family Black was his Favorite color Corvettes Were his Favorite car ! I can see his golds shining while he's smiling as he rests in his @corvette Leather Jacket…. #MyFavoriteUncle #LifeOfLarry #TIMElessMan
THANK YOU @mcnealeyprints for this Commemorative Program….. My Dress @shopoyemwen."
This is an open post where you can discuss any subject matter. This post will not be censored or moderated. Disqus may automatically moderate certain words considered offensive. There are no rules in Open Posts. So enter at your own risk.