Ansel Elgort denies sexually assaulting a 17-year-old girl after a Twitter user said the 'Baby Driver' actor took advantage of her when she was young and impressionable.
In an emotional message on Twitter.com on Friday, a woman named "Gabby" said she was "sobbing in pain" during the alleged assault when she was a teenager.
She said she began communicating with Elgort on Snapchat in 2014 when she was 16. The actor soon made arrangements to meet the starstruck teenager offline.
But the teenager's dream of meeting her celebrity crush turned into a nightmare when he allegedly sexually assaulted her.
"He made me think this is how sex was supposed to be," the woman said in her post. She said she told him she was a virgin, and that she was in pain, but he was unsympathetic.
"Instead of asking me if I wanted to stop having sex knowing it was my first time and I was sobbing in pain and I didn't want to do it the only words that came out of his mouth were 'we need to break you in.' I WASNT there in that moment mentally," she wrote.
"I disassociated myself and just felt like my mind was gone I was in shock I couldn't leave I was only 5'2 and 98 pounds. He made me think this is how sex was supposed to be."
As her since-deleted post began trending on Twitter, Elgort sought advice from associates and friends to mitigate the damage.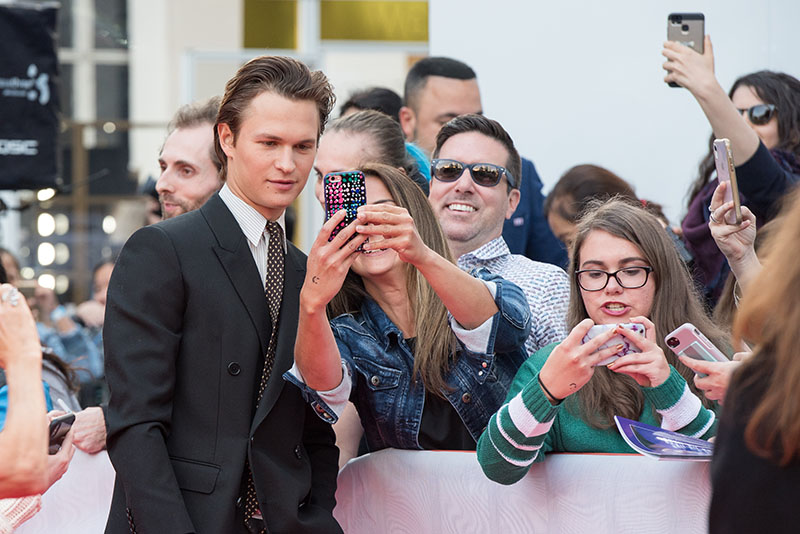 Rather than let a professional handle the damage control, he decided to tackle the job himself by posting a public apology on Instagram.
"I was distressed to see the social media post about me that have been circulating in the past 24 hours," he told his 10 million followers on Saturday.
"I cannot claim to understand Gabby's feelings but her description of events is simply not what happened. I have never and would never assault anyone."
Elgort admitted having a relationship with the girl when she was a minor, but he described their relationship as "brief, legal and entirely consensual".
He suggested the woman revealed their intimate relationship now because he cut her off and stopped responding to her messages.
"I know this belated apology does not absolve me of my unacceptable behavior when I disappeared," he wrote. "As I look back at my attitude, I am disgusted and deeply ashamed of the way I acted. I am truly sorry. I know I must continue to reflect, learn, and work to grow in empathy."

Elgort's post sparked angry responses on social media.
"Of course you're claiming it was legal and consensual. Classic move trying to make the girl sound like she accused you because you dumped her," wrote one user.
Another user wrote: "if she's 17 that's not consentual or legal [sic]. take the L and go to jail!"
ansel elgort sexually assaulted a girl and the gas lighted her in his instagram post, painting her as a bitter ex. fuck him. fuck him. fuck him. and fuck u if you defend him and continue to not believe gabby and shame her

— ????. ? (@LESBIANROBlN) June 21, 2020
People are ready to shut down and call out a woman for speaking up but when men are proven to be problematic time and again, everyone turns a blind eye??

STOP LETTING DISGUSTING MEN LIKE JUSTIN BIEBER AND ANSEL ELGORT GET AWAY WITH EVERYTHING.

— Hana (@MissAmericHANA) June 21, 2020
ansel elgort is literally demented he was flirting with 14/15 years old back in 2014 and now he wanna act what happened with gabby was consensual?? like she was 17 she was a minor you sick fuck

— ? (@crieralya) June 21, 2020
put ansel elgort in jail and reshoot the wss movie please i wanna support actors of color's careers but i feel so uncomfortable watching a movie with a sexual predator in it :)))

— ???? ? slightly ia bc finals!!!! (@oflittleczarina) June 20, 2020
It's really unfair that Michael Jackson went through hell with these false accusations and these white dudes like Ansel Elgort and Justin Bieber gets to walk free and are still getting praises. #justinbieberisoverparty #AnselElgortisoverparty pic.twitter.com/HnAUaeyJTx

— Annie, not ok (@LiberianxGirI) June 21, 2020