Frank Ski called in to Atlanta's V-103 morning show on Wednesday to confirm the news that he is moving on from the radio station.
Sandrarose.com broke the news late Tuesday that Ski, real name Frank Rodriguez, was leaving the morning show to host mornings at WHUR in D.C.
According to my credible source, Ski will return to the Atlanta market in 6 months after his non-compete clause ends. He will then host mornings at V-103 competitor Kiss 104.1.
Longtime Atlanta radio personality Art Terrell currently hosts the morning show at Kiss 104.1.
Frank Ski is pictured with his wife, Dr. Patrice Basanta-Henry, and his sons (L-R) Blake Rodriguez, Franklin Rodriguez and Harrison Rodriguez at the 2019 Frank Ski Celebrity Wine Tasting & Live Auction at Republic Lounge on April 14, 2019 in Atlanta.
Ski's V-103 morning show slot will be filled by Darian "Big Tigger" Morgan, left with Drake at Atlanta's defunct Club Reign in 2013. Tigger currently hosts the 2-6 PM slot at V-103.
Tigger also called in to the morning show on Wednesday morning to confirm the news that he is taking over as morning show host on August 17.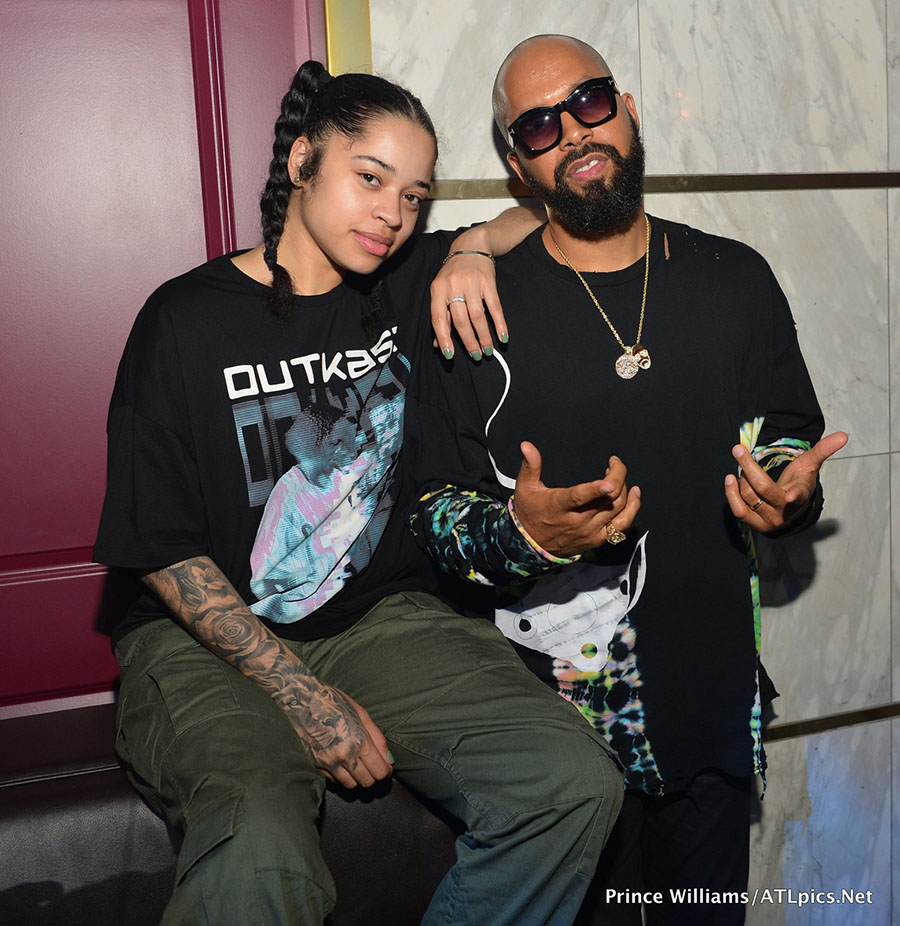 Lifestyle specialist and former Bad Boy Records exec Kenny Burns, pictured with singer Ella Mai, will fill Tigger's midday slot.
Longtime Atlanta radio personality Ramona Debreaux will take over for Tigger at midday.
V-103 station manager Rick Caffey had nothing but praise for Big Tigger, who previously hosted BET's 106 & Park.
"During his time with us at V-103, I have seen Big Tigger take over Atlanta as a premier talent and generous community activist who is connected to the people. We believe he will bring his high energy and creativity to mornings at the station," Caffey said in a statement.
"Just as important, we see Kenny Burns bringing his added years of experience, industry work, and current show success to the station, and we're excited to welcome him back."