Jaguar Wright has accused rapper Common of sexually assaulting her. The Philadelphia singer, who is known for her collaborations with The Roots and Jay-Z, shared the shocking news in a recent interview.
The 43-year-old Philly native described an incident that occurred after a show with Common. The "next thing we know we go to bed and he says, 'C'mon Jag.' No, I'm tired, n***a. I was on the stage all night, I wanna lay down."
Wright, pictured in 2005, said she slept fully clothed so as not to give Common any suggestions. However, she said things went left in the morning.
"This n***a tryin' to stick his d**k in my mouth while I'm sleep. Lonnie f**kin' Lynn. Rashid. Common. Whatever the f**k you wanna call yourself. That's why I stopped f**kin' with him. Because n***a, if you gon' try to stick your d**k in my mouth while I'm sleep, there ain't nothin' you won't do."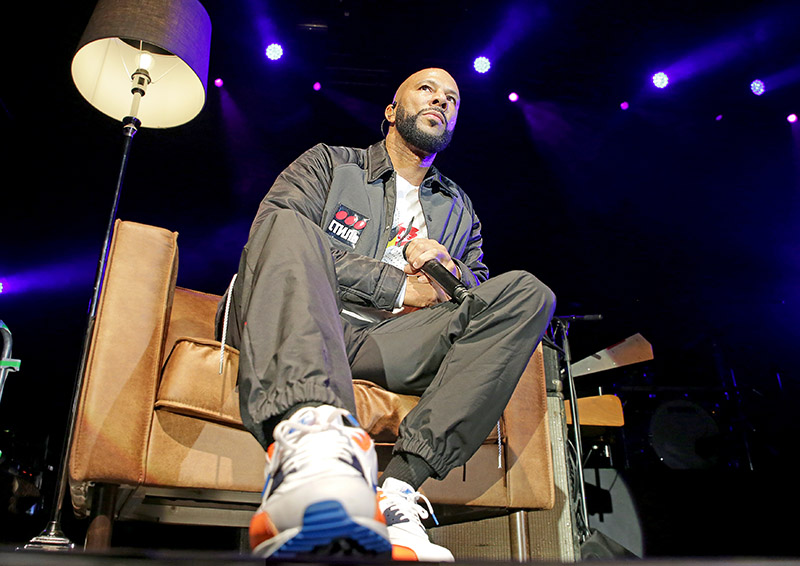 Common's fans were shocked to hear Wright's allegations about him. Although Common is emotionally unavailable and has difficulty maintaining relationships with women, he always seemed like a gentleman.
The news comes as comedic actress Tiffany Haddish confirmed she and Common are a romantic item.
"This is hands down the best relationship I've ever been in. Knock on wood!" said the 40-year-old Sagittarius. "I've lost 20 pounds since I've been in this relationship. I feel more confident in me and it's not him that's doing it. I'm just way happier and it's like knowing I got somebody that cares about me, that really has my back. It seems like he does anyways. And I love it. I love him."
Common has yet to respond to the allegations made against him by Wright.