Rapper Desiigner called the Covid-19 pandemic as "fake" in a controversial rant on Instagram on Monday.
The 23-year-old rapper took to social media to share his thoughts about the virus, telling followers: "Yo, no funny. Corona is fake, gone, bro [sic]. No funny s**t. Enjoy life. No cap [no lie]. We ain't even on that type of vibe. Corona s**t, man. Honestly, that corona s**t is BS. You feel me?"
Desiigner added that he's convinced the pandemic is just a hoax because he has yet to fall ill with the virus himself, despite not wearing a face mask.
"I ain't get sick yet. I been outside, healthy," he said.
Desiigner isn't the only one voicing skepticism about the pandemic. Social media users shared their concerns about President Trump mobilizing the U.S. military to help distribute the vaccines when the injections become available.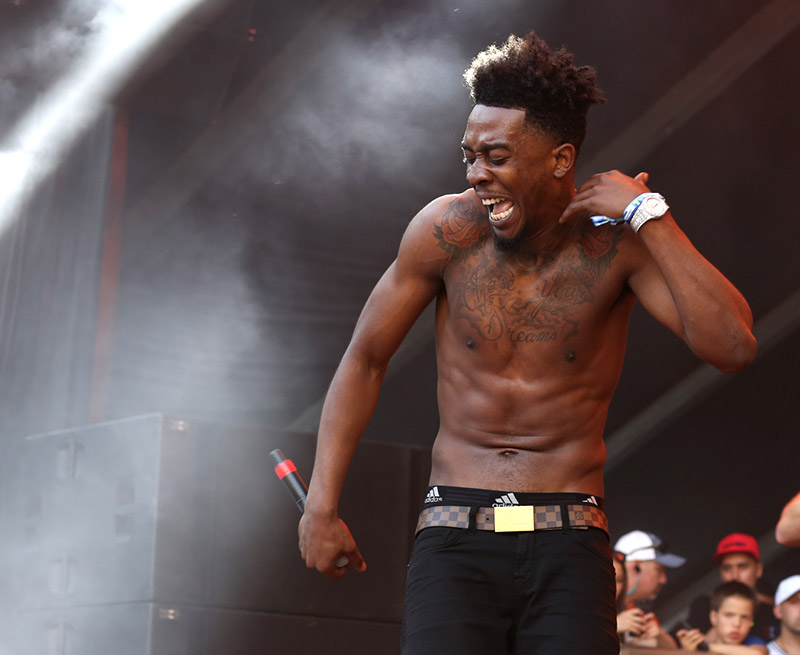 Despite his comments, Desiigner – real name Sidney Selby – teamed up with Anaheim business Mouth Masker to create his own mask earlier in the pandemic.
He is also donating some of the proceeds from his new single "Survivor" to a Coronavirus relief fund that benefits healthcare workers and displaced families.
Explaining why he felt obliged to do something to give back during an interview with Revolt last month, the "Panda" rapper said: "It's a lot of people on that frontline risking their life every day. A whole bunch of situations going on, we want to make sure everyone's protected.
"For the people who are really out there in the urgent care room, workers on the frontline putting down the work, it's only right to help them out through this time."