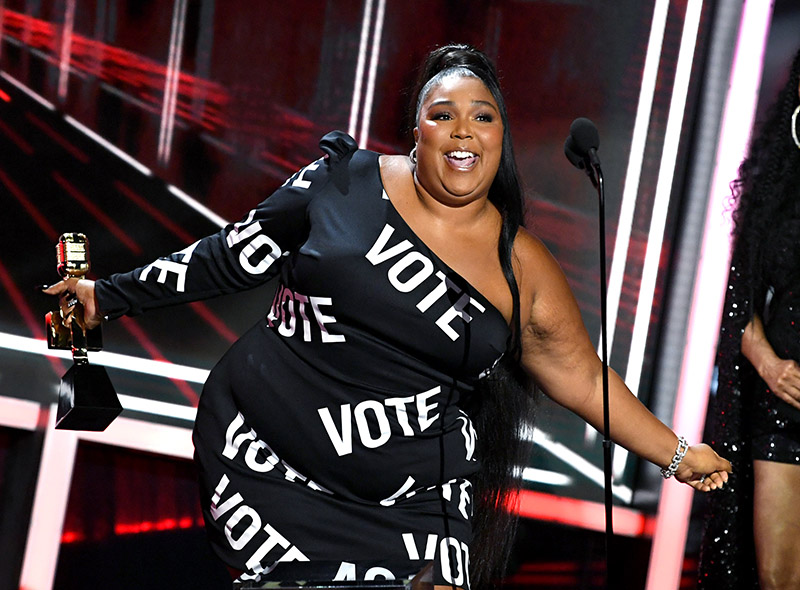 Lizzo and other liberal stars turned the 2020 Billboard Music Awards into a political event Wednesday night.
Lizzo won the award for Top Song Sales at the Dolby Theater in Los Angeles. The 32-year-old Taurus wore a one-sleeve, off the shoulder black frock with the words "VOTE" printed on it.
"I've been thinking a lot about suppression and the voices that refuse to be suppressed," said the "Truth Hurts" singer. "And I wonder, would I be standing here right now if it weren't for the big black women who refused to have their voices be suppressed?"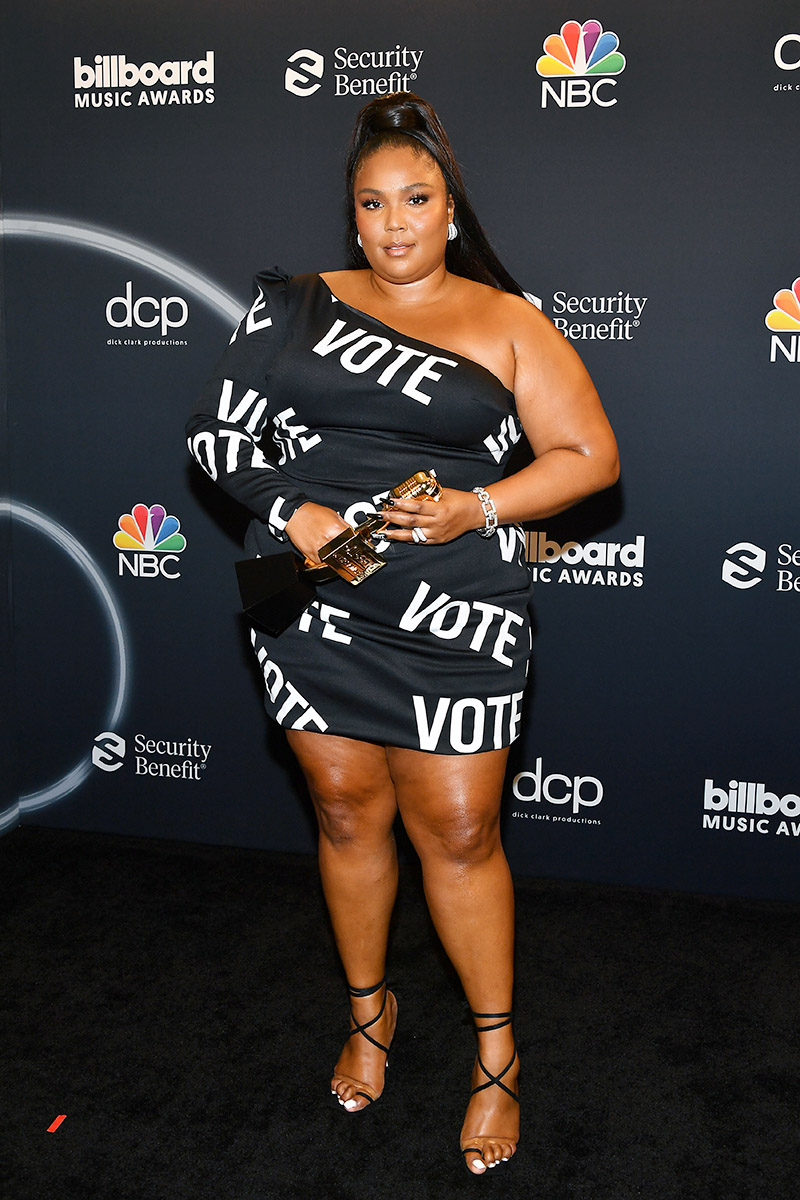 Lizzo urged Billboard's viewers to get out and vote: "When people try to suppress something, it's normally because that thing holds power. They're afraid of your power … So whether it's through music, protest or your right to vote, use your power, use your voice and refuse to be suppressed."
Rapper activist Killer Mike, appearing via CCTV from Atlanta, was honored with the first ever Billboard Change Maker Award. After being presented the award by Atlanta mayor Keisha Lance Bottoms, Killer Mike spoke directly to the young people pounding the pavement to seek justice for George Floyd and Breonna Taylor.
"You matter more than you know," he said in a reference to the Black Lives Matter movement. "You are needed more than ever."
Killer Mike turned to his wife, Shana Render, standing beside him, and said, "This is our award."
He continued:
"I am first and foremost your husband and I would not be here receiving this if not for your encouragement… I'd probably just be smoking weed, hanging out… by myself. I love you very much and I appreciate you."