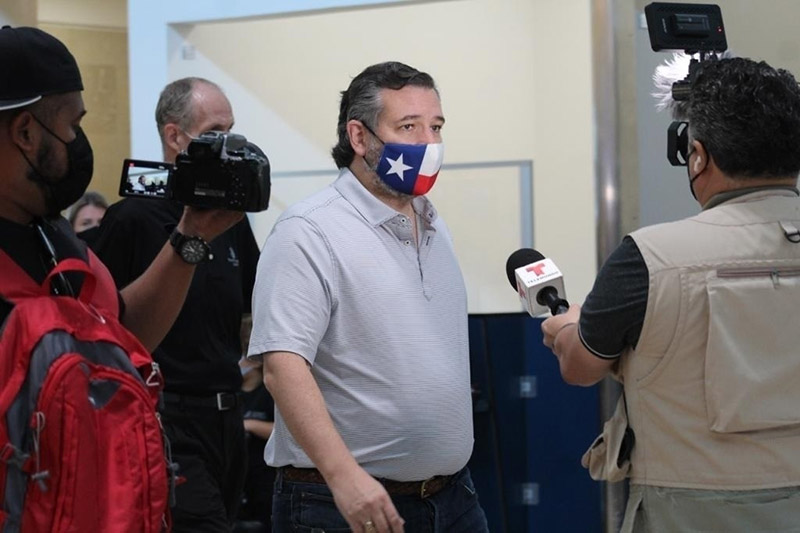 Ted Cruz is the most hated man in America. The senator was heavily criticized for jetting off to sunny Cancun, Mexico, while his constituents froze to death.
Cruz, wearing a Texas flag print mask, hurried back to Texas on Thursday morning, as angry Texans called on him to resign his Senate seat.
But the story gets worse. Photos circulating on social media shows Cruz abandoned his poodle, Snowflake, at home alone without heat or lights.
Michael Hardy, a reporter for New York magazine's Intelligencer, stopped by Cruz's home in the exclusive River Oaks neighborhood. There, he photographed the lonely pooch peeking out a glass pane in the front door.
"Is this Senator Cruz's house?" the reporter asked a man who stepped out of a vehicle parked in the driveway.
The man, who identified himself as a security guard, told Hardy he was there to check on Snowflake.
"Just drove by Ted Cruz's house in Houston. His lights are off but a neighbor told me the block got its power back last night. Also, Ted appears to have left behind the family poodle," he wrote.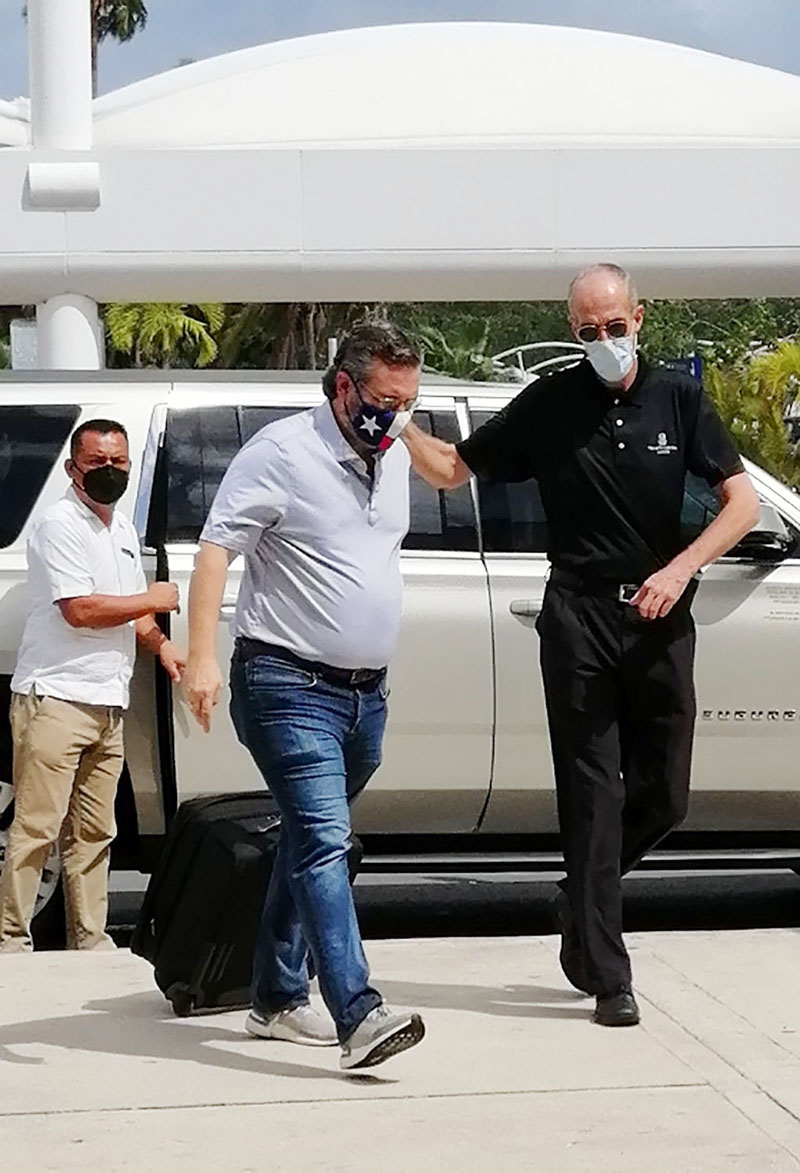 Cruz claimed his daughters asked him to take them on vacation – and the tickets were already booked before the power outages.
Power has been restored to about 80% of residences in Texas, but many people are still without electricity and clean water.
To add insult to injury, some power company customers were hit with massive electric bills averaging $2.32 per kilowatt hour.
Twitter user @KatandTonyT shared a copy of her most recent power bill for a whopping $3,801.16.
She wrote:
"When your electric company tells you to switch but there has been a hold on switching for over a week now. Using as little as possible 1300 sq ft house and this is my bill. How is this fair. I only paid $1200 for the whole 2020 year."