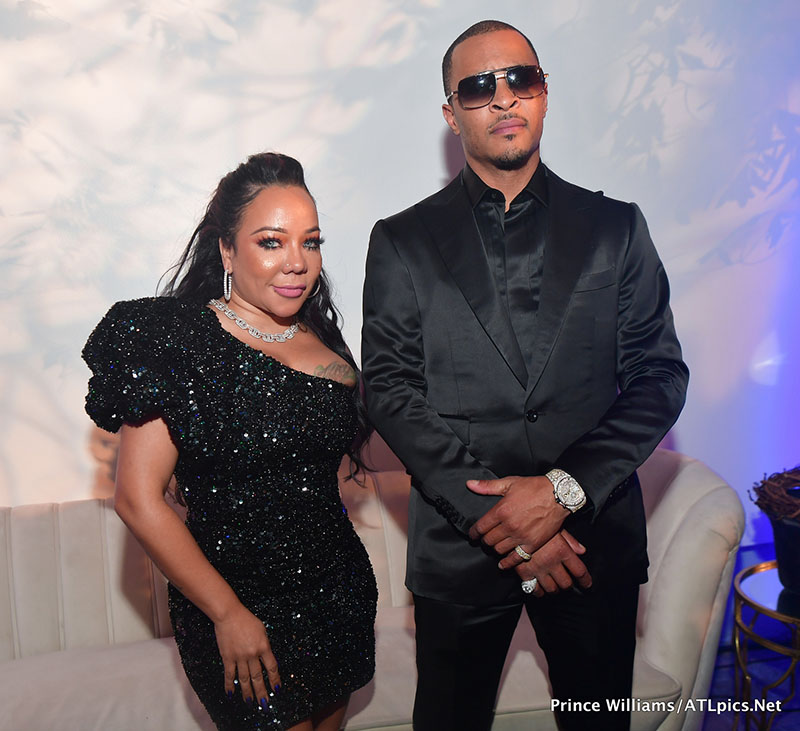 Production on "T.I. & Tiny: Friends & Family Hustle" has been suspended amid a sexual abuse investigation.
Rapper and actor Tip "T.I." Harris, 40, and his wife, Tameka 'Tiny' Harris, 45, who star in the hit reality TV series, have denied "appalling allegations" of drugging, abuse and sex trafficking made by dozens of women.
The couple threatened possible legal action against Sabrina Peterson, a former friend who accused the rapper of putting a gun to her head.
Celebrity attorney Lisa Bloom announced she is representing one of the accusers.
But VH-1 bosses aren't waiting for any legal action before shutting down the set.
The family-themed reality TV show featuring T.I. and Tiny and their extended family was in the middle of its fourth season when the cameras stopped rolling this week.
"We are aware of the allegations, and while they are not connected to our show, we have reached out to T.I. and Tameka Harris, as well as local and state officials," an MTV Entertainment spokesperson said in a statement to Deadline.
"Given the serious nature of the allegations, we have decided to suspend production in order to gather more information."