Bobby Brown became emotional following his surprise performance on "The Masked Singer" on Wednesday night.
Brown tells PEOPLE that he was thinking about all the loss he suffered in his personal life while performing "Ain't No Sunshine" by Bill Withers.
As the crowd chanted "Take it off!" Bobby was revealed to be the Crab.

https://www.youtube.com/watch?v=AR4l-vZ66y8
"The king of R&B! My brother. The legend is in the building!" said host Nick Cannon.
King of the sea and stage — #CrabMask is music legend @KingBobbyBrown! ? #TheMaskedSinger pic.twitter.com/mpjG2nOnvp

— The Masked Singer (@MaskedSingerFOX) April 22, 2021
"I did have so much fun, and it wasn't about a competition to me," Brown, 52, told PEOPLE. "It was about strictly having fun. Being able to perform as the Crab really, really, really made me feel good."
When asked why he wanted to come on the show, he said "I'm a big fan of the show. Me and my kids, we sit in front of the television and we watch it. We've been watching it for years. I got a kick out of seeing all of the stars unveiled, the stars' performances, and I just thought it would be a great idea for me to do it, to see the looks on my kids face when I'm unveiled."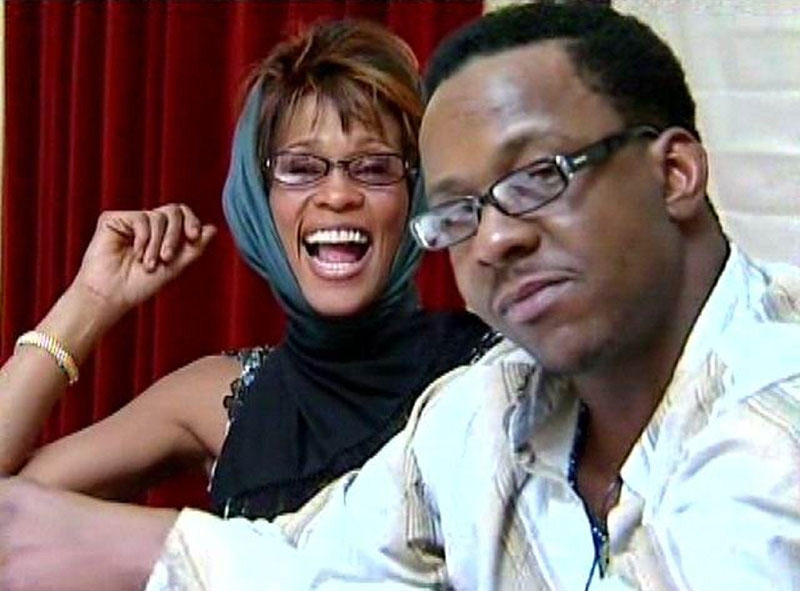 "I was thinking about a lot of things. Mainly all the loss of my life. That's really touching to me, that's close to my heart. But also, just thinking about my kids, and how much I appreciate them, how much I love them, and being able to sing something to them that is not one of their father's songs. It was therapeutic for me to sing that song and bring it across to the people, and people to get where I'm coming from as a human being. For my kids to hear it, and sit there and say, 'That's you, Daddy. That's you Daddy. I know that's you, Daddy,' it's been a lot of fun."
Brown suffered the tragic loss of his son Bobby Brown Jr., daughter Bobbi Kristina and ex-wife Whitney Houston.
The R&B icon is also father to sons Landon, 35, and Cassius, 11, and daughters La'Princia, 31, Bodhi, 5, and 4-year-old Hendrix.