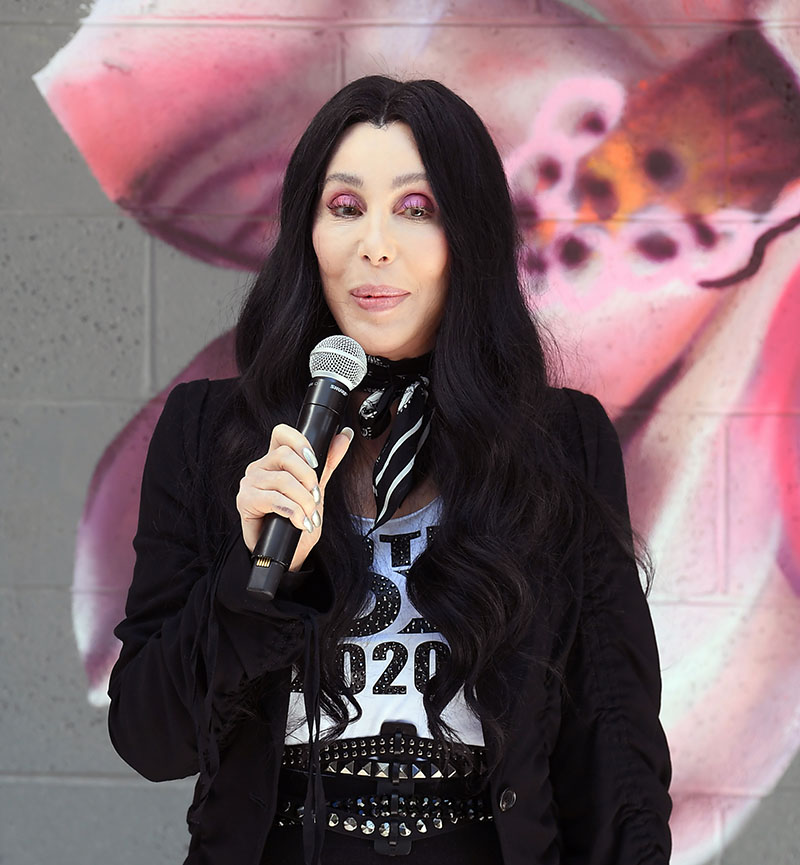 Cher apologized for offending others when she suggested she could have saved George Floyd if only she'd been there to stop former cop Derek Chauvin from kneeling on him.
On Friday, April 2, she tweeted:
"Was talking With Mom & She Said 'I Watched Trial Of Policeman Who Killed George Floyd, & Cried'. I Said 'Mom, I Know This Is Gonna Sound CRAZY, But.. I Kept Thinking … Maybe If I'd Been There … I Could've Helped."
Aside from the weird capitalization of every first letter, Cher's assertion that she could've saved Floyd from dying was not well received.
The social media response was brutal. Twitter users taunted Cher and accused her of having a Savior Complex.
One user wrote: "Oh yay another white person centering themselves around [Black] [people] pain. I wish I was there to stop you from tweeting this… [sic]"
Another user wrote: "This might not be your intent, but you basically just called every bystander a coward in positioning yourself as the superhero who could have prevented this tragedy."
Another user advised the 74-year-old pop singer to learn from the dragging she received on social media.
She responded to the backlash by apologizing profusely.
"Wrestled With This Twt, Because I Thought some ppl wouldn't understand, Or Believe an Entertainer Could have Honest emotions about a human Being, suffering & Dying, even if It's Only Shown On tv. You Don't Know What I've Done, Who I Am, Or What I Believe. I CAN, I HAVE, & I WILL.. HELP."
Cher couldn't understand why social media users didn't see how emotional she was about Floyd's death.
"I Just got off phone With Friend Karen. Told her what Happened, & Realized, You Can Piss Ppl Off, & Hurt Them By Not Knowing Everything That's "NOT Appropriate" To Say. I know Ppl Apologize When They're In a Jam, BUT TO GOD, IM TRULY SORRY If I Upset AnyOne In Blk Community. I Know My [heart]."