Melinda Gates reportedly sought advice from divorce attorneys due to Bill Gates' relationship with convicted sex offender Jeffrey Epstein.
The Wall Street Journal reports that Bill Gates' long-suffering wife started consulting with divorce attorneys before the pandemic.
Her concerns about Bill and Epstein's relationship dates back to 2013, according to the Wall Street Journal.
It's interesting that every news outlet is reporting on this story. The same mainstream news outlets looked to Bill for guidance as a de facto expert on experimental vaccines — even though he doesn't hold a medical license.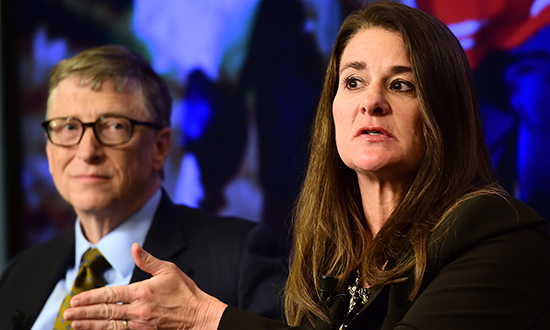 The 56-year-old mother-of-three filed for divorce in April, saying their marriage was "irretrievably broken".
The WSJ traced the tensions in their marriage to Bill's relationship with the late financier Jeffrey Epstein who died by hanging in a Manhattan jail cell in August 2019.
The Journal states that Bill and Epstein spent long hours together at his Manhattan townhouse. Gates was also a guest on Epstein's private plane, dubbed the "Lolita Express" by the news media because it ferried underage girls to his private island for parties with wealthy men.
I'm convinced Melinda finally got to the point where she realized she could no longer be married to the real life Doctor Evil.

— Mike Winmill ?? (@mikewinmill) May 10, 2021
Since the news broke of their divorce, Bill Gates has reportedly transferred billions of dollars worth of assets into Melinda's name.
Some observers believe Gates is moving assets into Melinda's name to avoid losing everything in a class action lawsuit.