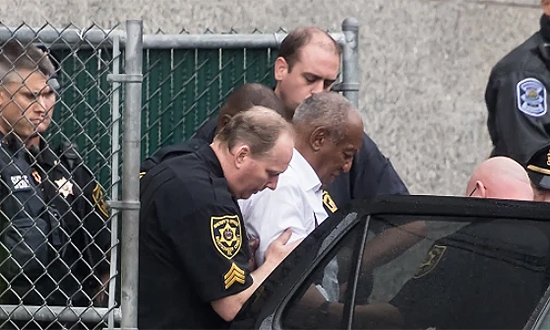 Bill Cosby is a free man after the Pennsylvania Supreme Court vacation his conviction on Wednesday, FOX43 reported.
Cosby is expected to walk out of a Pennsylvania state prison a free man, after the former comedian appealed his convivtion in December.
Cosby 83, was sentenced to 3-10 years in prison in 2018 following his conviction on sexual assault charges.
Bill Cosby is set to be a free man after the Pennsylvania State Supreme Court issued an opinion to vacate his conviction.

FULL STORY –> https://t.co/J8ZoHsVI5A pic.twitter.com/AmpGhPEz5I

— WPMT FOX43 (@fox43) June 30, 2021
Cosby's parole petition was denied by the Pennsylvania Parole Board in May after he refused to participate in a therapy program for sexually violent predators.
Cosby's spokesman Andrew Wyatt told NBC News that his client expected to be turned down.
Wyatt said the news that Cosby's parole was denied was "not a surprise to Mr. Cosby, his family, his friends and/or his legal team."
"Mr. Cosby has vehemently proclaimed his innocence and continues to deny all allegations made against him, as being false, without the sheer evidence of any proof," Wyatt said.
"Today, Mr. Cosby continues to remain hopeful that the Pennsylvania State Supreme Court will issue an opinion to vacate his conviction or warrant him a new trial."