Coi Leray clapped back at trolls on social media who are jealous and envious of her natural body.
They made fun of the "Pac Girl" rapper after she showed off her non-surgically enhanced bod on the red carpet at the 2021 BET Awards on Sunday.
In the midst of the taunting, rapper NLE Choppa took to Twitter to defend the 24-year-old after she tweeted: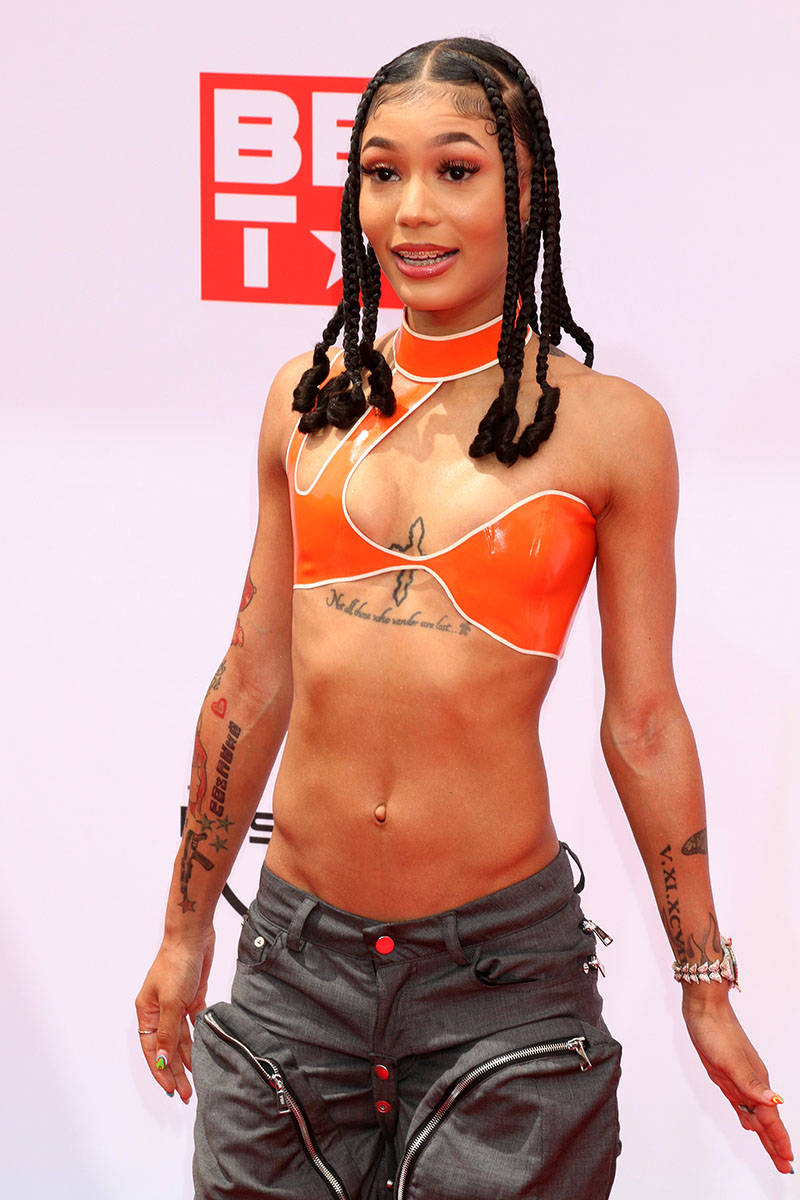 "My body is always trending. I don't understand. Is there a certain way I'm supposed to look? Help me understand. In the Bible is it a Sin to be thin? Help me understand. I hope y'all mothers got beach bodies."
In her defense, rapper NLE Choppa wrote: "Cause you natural. F*ck em."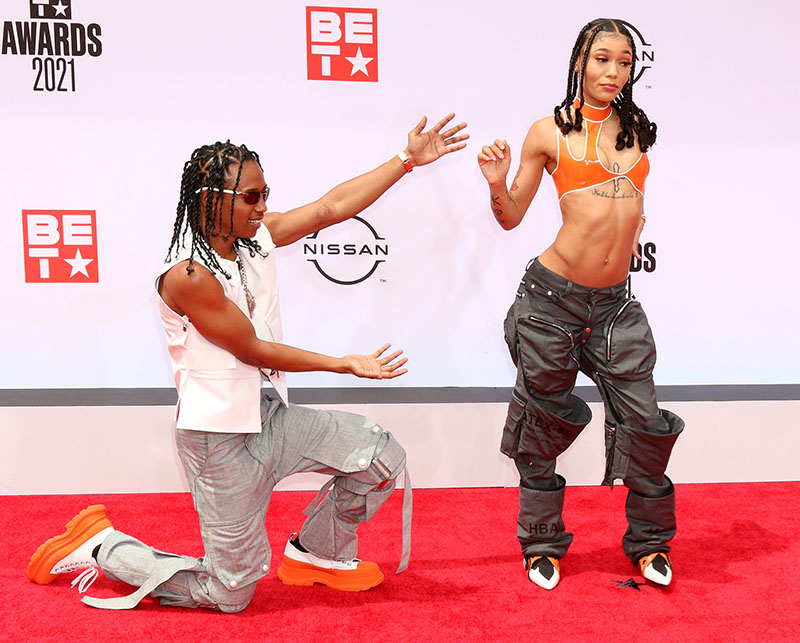 Coi is rapper Benzino's daughter. The "Huddy" rapper was born and raised in the Roxbury neighborhood of Boston.
She was accompanied on the BET Awards red carpet by 25-year-old Canadian rapper Pressa who is best known for his hit single "Novacane."
Question: Is Coi your body goals?