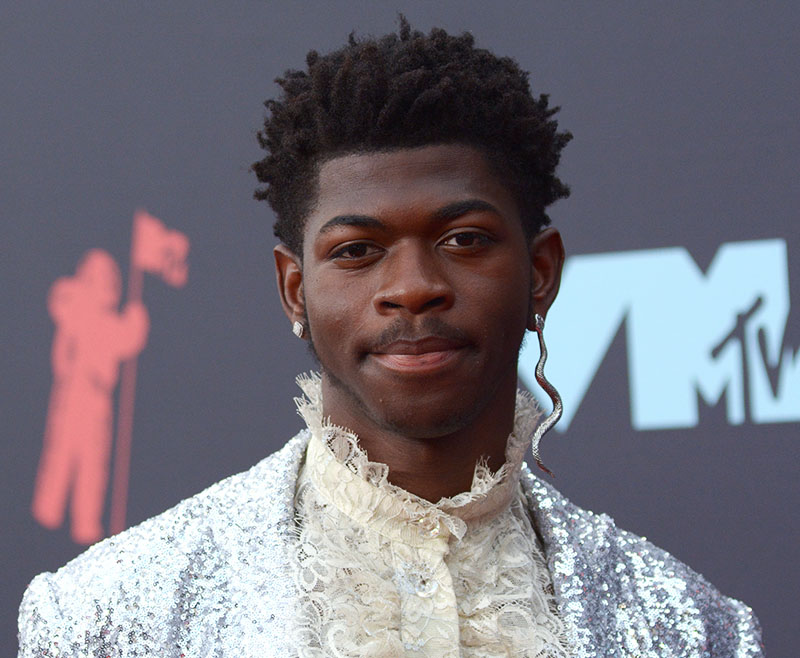 Lil Nas X refuses to talk about homophobia in rap, because he's getting death threats and he fears for his life.
The openly ghey country trap star has already irked fellow rappers with his flamboyant "Industry Baby" and "Montero (Call Me By Your Name)" music videos.
In the "Industry Baby" music video, LNX danced naked in a prison shower with other nude inmates. That scene in particular didn't go over very well with super straight rappers such as DaBaby and Boosie Badazz.
LNX also stirred up controversy at the recent BET Awards by French kissing a male dancer onstage.
LGBT+ groups praised LNX and asked him to do more to decrease LGBT+ stigma by discussing homophobia in hip-hop.
However, the "Old Town Road," star tells Variety.com he's not willing to go that far after receiving threats.
"The honest truth is, I don't want to speak on a lot of the homophobia within rap because I feel like this is a very dangerous playing field… It's more for my own safety rather than anything else."
LNX reveals that after the "Montero" video was released, in which he gives Satan a lap dance, someone chased his car, yelling abuse at him.
LNX didn't reveal the names of rappers who recently threatened him with bodily harm.
"That's when I actually started getting security," he said.
Rapper Boosie Badazz (pictured) recently went on a homophobic rant against LNX after fellow rapper DaBaby was canceled.
"If I was DaBaby, I'll tell them f**k y'all," said Boosie in defense of DaBaby on Instagram Live.
"Lil Nas, they want to perform naked for charity… That's the most disrespectful [expletive] in the world…. They got kids who watch that sh*t," he said, before urging LNX to give head on IG.
Boosie called LNX a "fa**ot" and said he would "beat up" the 22-year-old rapper on sight.
After Boosie's rant, Instagram deleted his account for the 4th time this year.