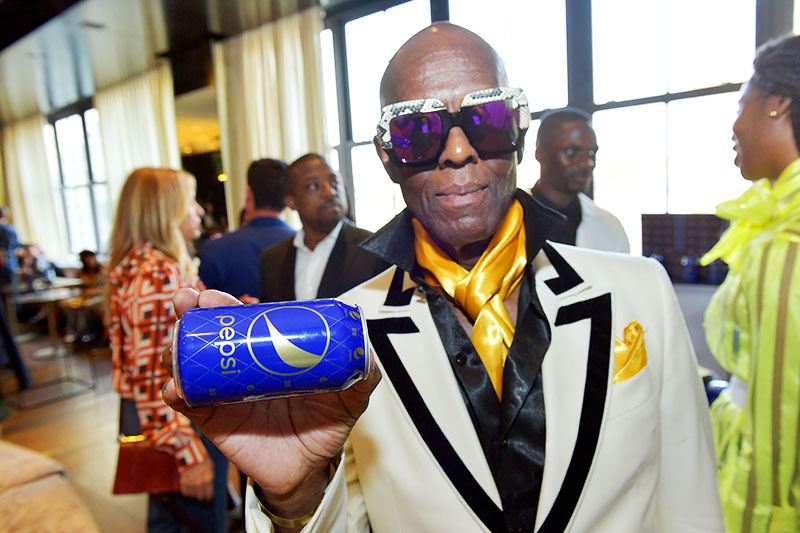 Pepsi lovers can wear their favorite beverage, thanks to Dapper Dan's new capsule collection with Pepsi.
According to a press release, on Sunday, in New York City, Dapper Dan joined NYFW: The Shows for a preview and celebration of his latest capsule collection with Pepsi.
With Pepsi as the Official Soda Beverage Sponsor of NYFW: The Shows and the Official Soft Drink of the NFL, Pepsi and Dapper Dan are taking the football fan apparel game to the next level to ensure fans show up in style, no matter where they're watching.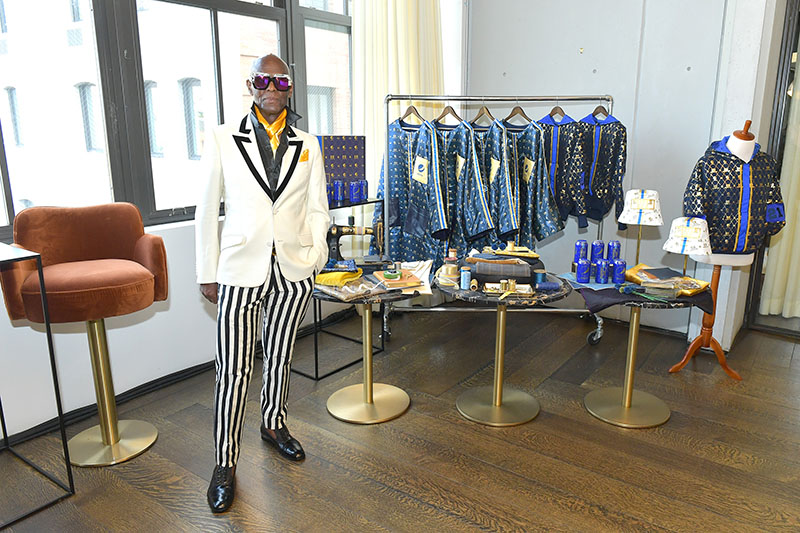 The Pepsi x Dapper Dan Football Watching Capsule Collection features bold (and comfortable) luxury gear perfect for football watching with a signature Pepsi x Dapper Dan logo pattern designed by the "father of logo-mania" himself.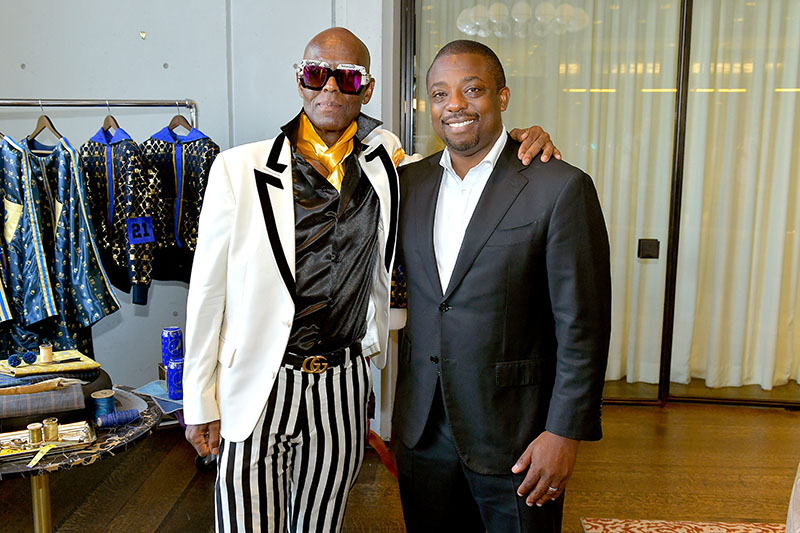 The Harlem fashion designer and haberdasher, real name Daniel Day, posed with Lt. Governor Brian Benjamin who stopped by to show his support.
Other invited guests included, Leslie Russo, Ivan Bart, Quannah Chasinghorse, Joel Kassewitz, Thanowa Lual, Nyangath Lual, Cianneh Browne, Junny and Kassewitz Ajani Russel amongst others.