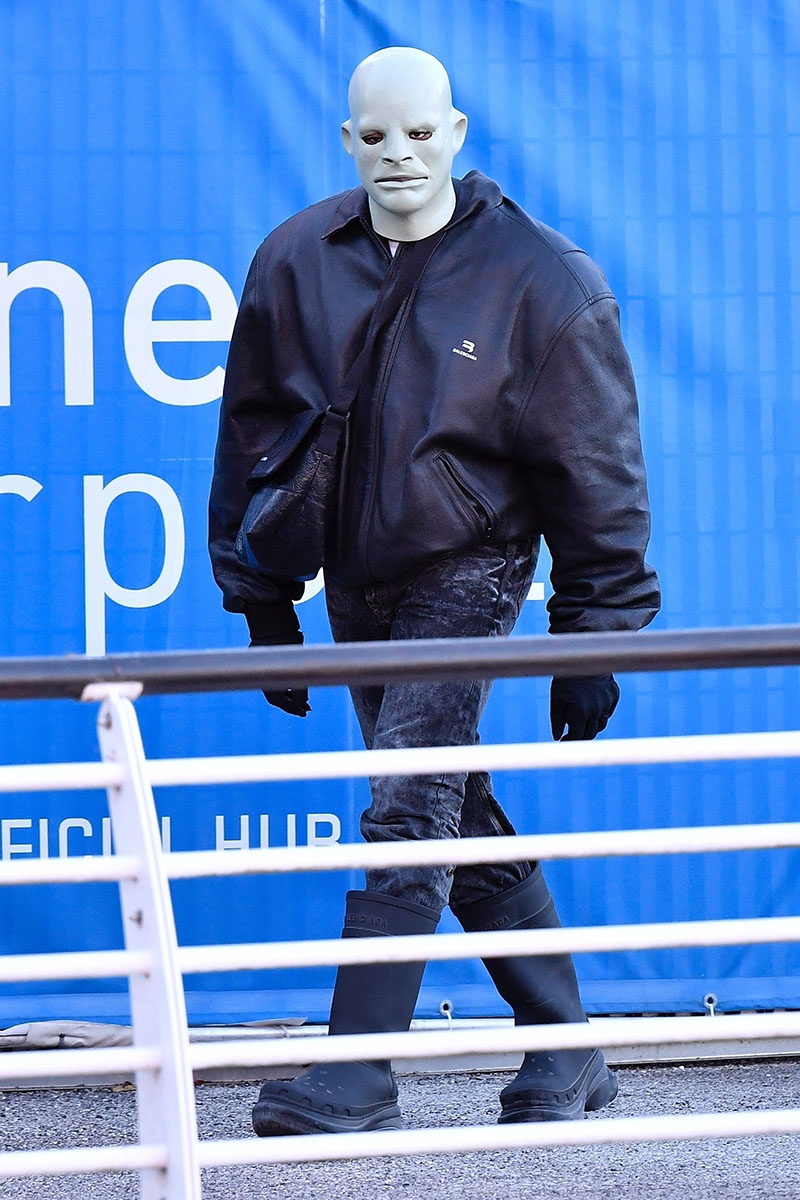 From this day forth, mega producer Kanye West will be known as simply "Ye."
Ye wore a disguise the morning after attending the wedding of Géraldine Guyot and Alexandre Arnault on Oct. 16, 2021 in Venice. Italy.
According to TMZ, a Los Angeles judge approved Ye's name change application on Monday.
Ye, who filed the application on August 24, said he was making the change for personal reasons.
In a 2018 interview, after he released his album, Ye, he told radio host Big Boy that "ye" was the most commonly used word in the Bible. "Ye" is a an archaic form of "you."
Ye, 44, was born Kanye Omari West on June 8, 1977 in Atlanta, Georgia.
Ye and his estranged wife Kim Kardashian were spotted together as she headed to host "Saturday Night Live" in New York City on Oct. 9.
According to Page Six, Ye is dumping all of his assets in an attempt to live a simpler life.
He recently listed his 3,800-acre Wyoming ranch for $11 million — at a loss. And last week, Kardashian won the $60 million Hidden Hills mansion the two once shared.