Beauty mogul Rihanna, 33, is expecting her first child with rapper A$AP Rocky, also 33.
The pop singer debuted her baby bump in paparazzi photos taken on a snowy, bitterly cold day in New York City.

RELATED: See exclusive photos of Rihanna's baby bump

The happy couple was photographed walking down an ice-covered street while holding hands. Her baby bump was exposed through a long pink down coat. A long gold cross with colorful jewels rested on her bare abdomen.
In one of the photos, A$AP kisses Rihanna on the forehead. She looks to be about 5 months along, according to the photos.
In a recent interview, A$AP Rocky told GQ Rihanna is the "love of my life." He added life is "So much better. So much better when you got 'the One.' She amounts to probably, like, a million of the other ones. I think when you know, you know. She's the One."
Back in May, A$AP said he was anxious to catch up to Nick Cannon and start a family of his own.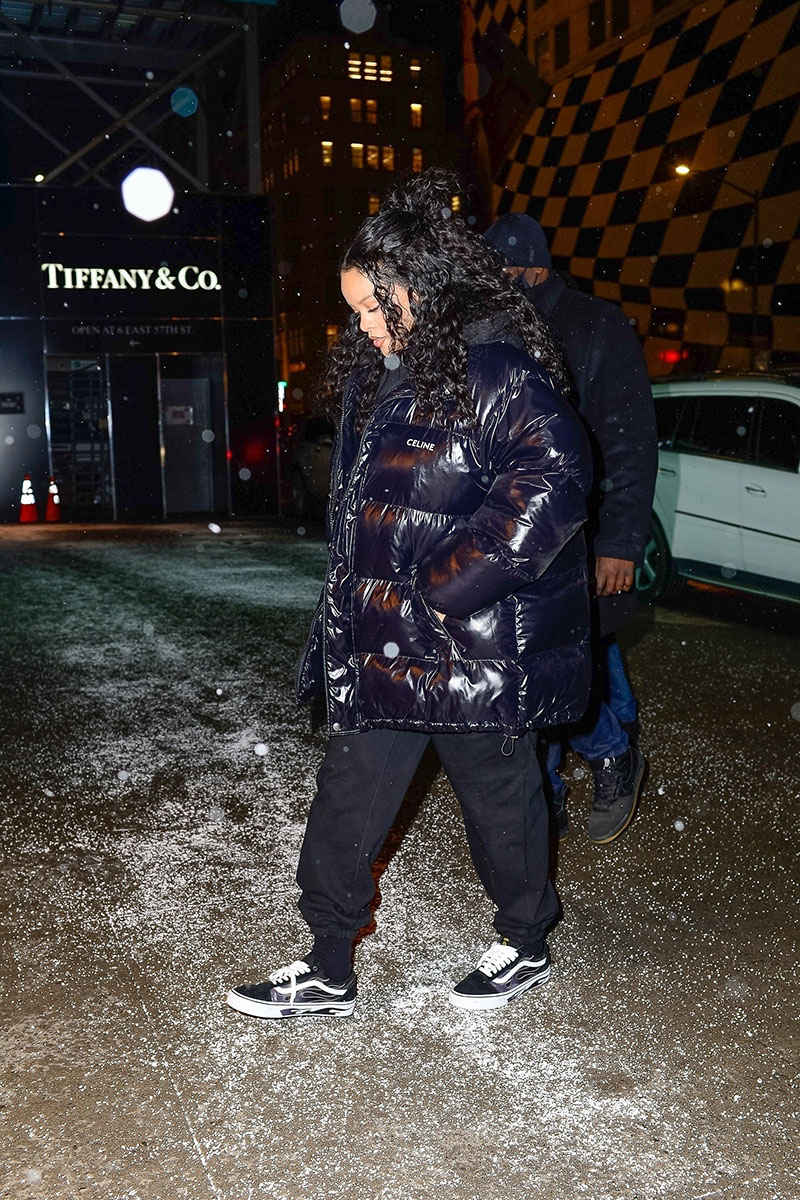 He said starting a family with Rihanna is "in my destiny, absolutely. I think I'd be an incredible, remarkably overall amazing dad. I would have a very fly child. Very."
The baby is the first for A$AP and Rihanna.