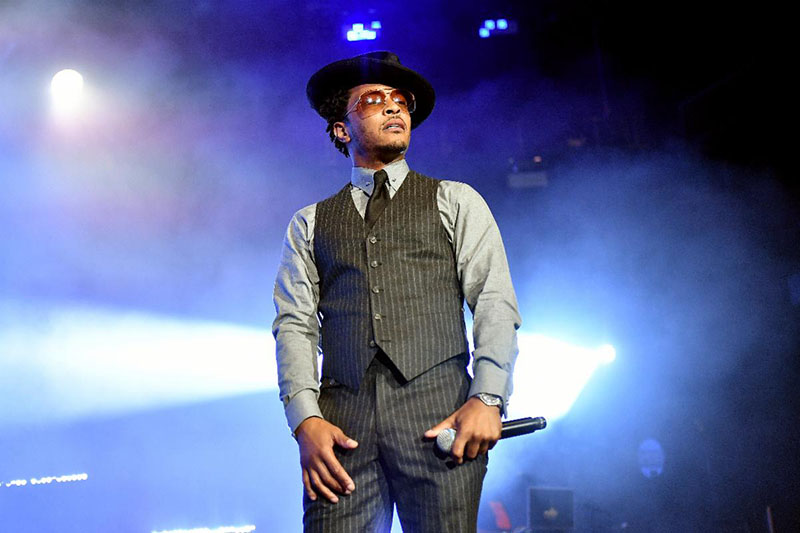 Rapper Tip "T.I." Harris debuted his stand-up comedy act at a comedy club in Atlanta recently. Cell phone video of T.I.'s comedy set surfaced online.
The father-of-seven cracked jokes about cheating men, smoking weed, and men with physical shortcomings.
T.I.'s wife Tameka "Tiny" Harris was in the audience and recorded her husband's set on her cellphone.
The crowd chuckled at his jokes and seemed to be entertaining by the King of the South.
It isn't clear if T.I. is considering shelving his rap career to go on a comedy tour.
He previously tried his hand at acting in ATL, Takers, American Gangster, and a reoccurring role in Marvel's first two Ant-Man films.
Question: Should T.I. keep his day job?
Watch his set below.