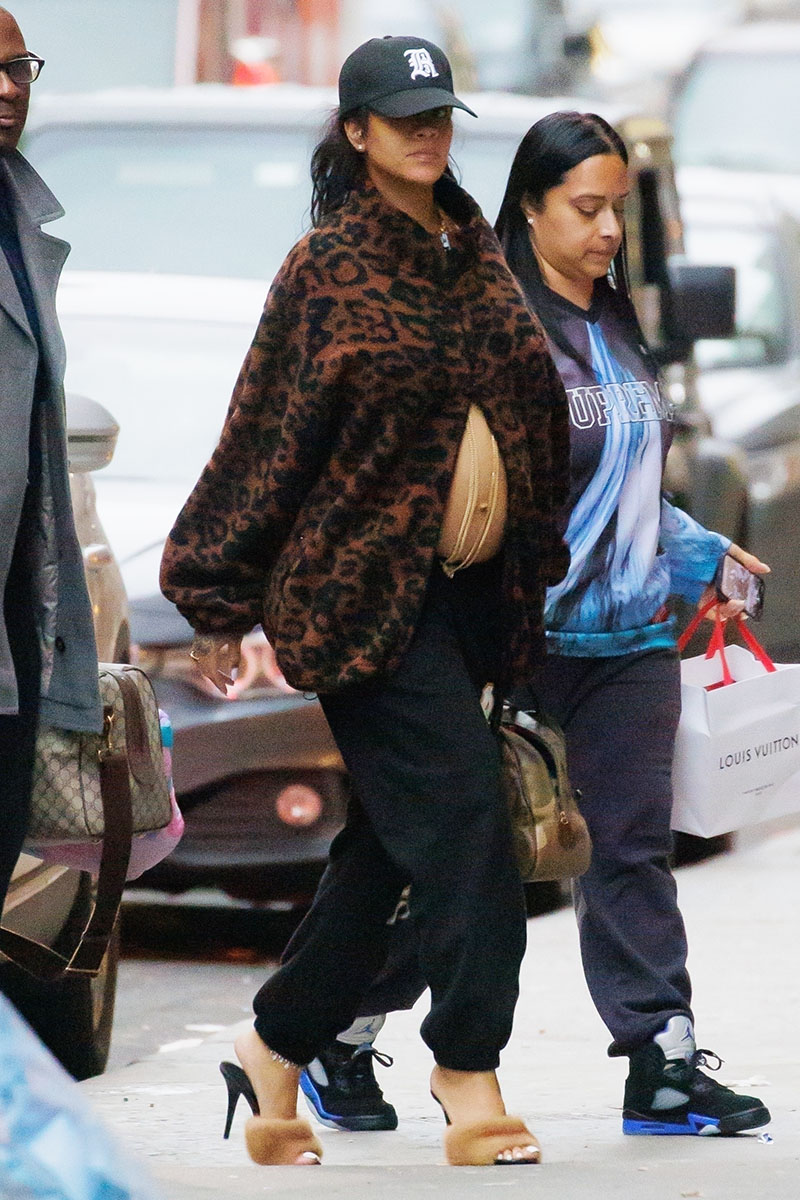 Rihanna's hit single "Don't Stop The Music" reached 500 million streams on Spotify, becoming her 17th song to achieve the feat.
The pregnant pop singer returned to New York City after spending a week on the West Coast. The temperature in NYC is just above 40 degrees, but Rihanna, 33, bared her growing baby bump in a leopard coat, jogging pants and faux fur covered strappy heels.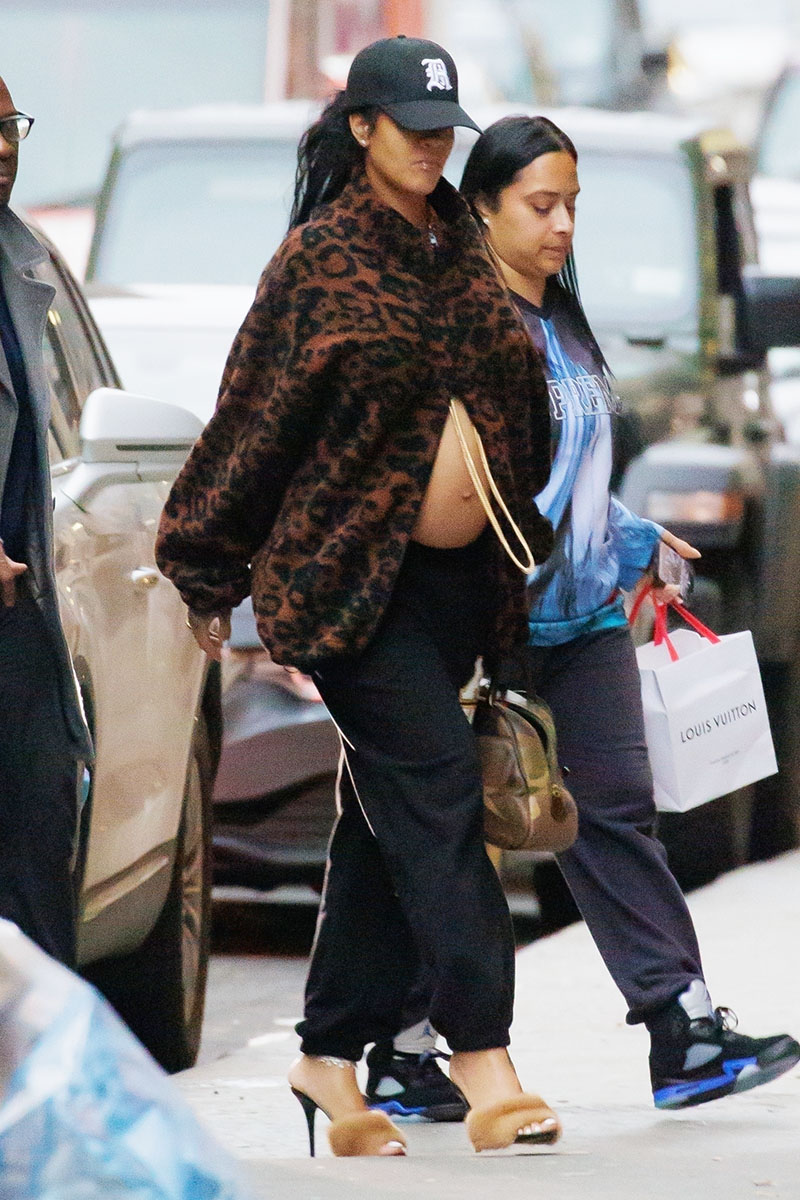 The 4x certified Platinum hit "Don't Stop The Music" reached No. 1 on the charts of nine countries (including the Billboard Dance Club chart).
"Don't Stop The Music" is ranked No. 9 on Rolling Stone's list of Top 30 Rihanna songs.
Rihanna asked music icon Michael Jackson for permission to borrow his line "Ma ma se, ma ma sa, ma ma coo sa" from his 1983 hit song "Wanna Be Startin' Somethin.'"