The LAPD had a surprise for rapper A$AP Rocky when he arrived at LAX after vacationing with his pregnant girlfriend, Rihanna, in Barbados.
A$AP Rocky was arrested as he arrived on a private jet on Wednesday, April 20.
The rapper's home was raided by police officers after news of his arrest in connection with a shooting incident back in November 2021.
The victim, who survived his injury, told police the rapper shot at him multiple times and a bullet grazed his hand. The shooting was not reported at the time.
Police are seen outside the rapper's home in West Hollywood after removing bags of evidence from the mansion.
The 33-year-old rapper, real name Rakim Mayers, is being held without bond until his arraignment hearing.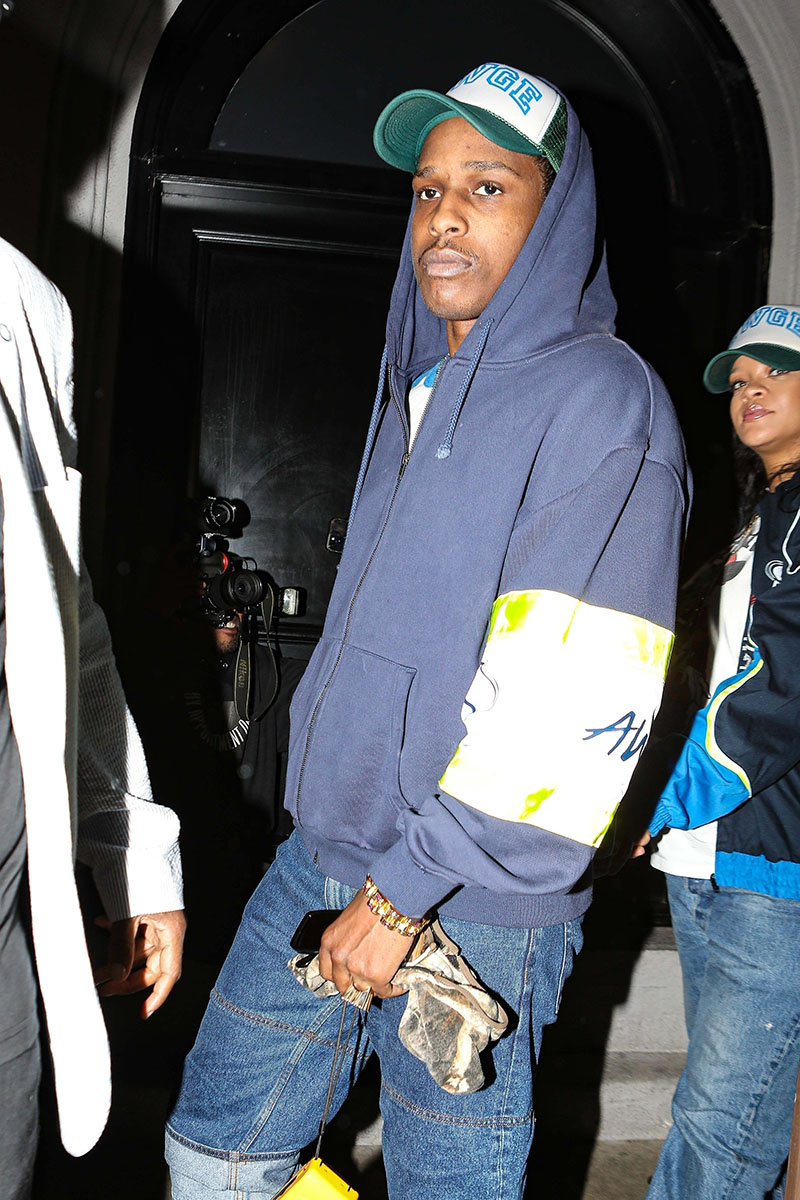 Rocky arrived on a private plane from Barbados, where he had been on vacation with Rihanna, who is 8 months pregnant.
According to NBC News, Rihanna was with Rocky when he was arrested at LAX.
Rocky's attorney, Alan Jackson, confirmed that his client is under arrest.
Rihanna, 34, is due to deliver her first child in May.
Rocky's debut studio album Long. Live. A$AP (2013) debuted at number one on the Billboard 200 and spawned his hit single "Fuckin' Problems" featuring Drake, 2 Chainz and Kendrick Lamar. The song was nominated for Best Rap Song at the 2014 Grammy Awards.