Mindy Kaling reveals she lost weight by eating less because "restrictive diets" don't work for her.
"The Office" star told Entertainment Weekly she achieved her 40-pound weight loss by continuing to "eat what I like to eat" – but eating "less of it."
"Honestly, I didn't really do anything differently," she said, while touting her new diet. "I eat what I like to eat. If I do any kind of restrictive diet, it never really works for me. I just eat less of it."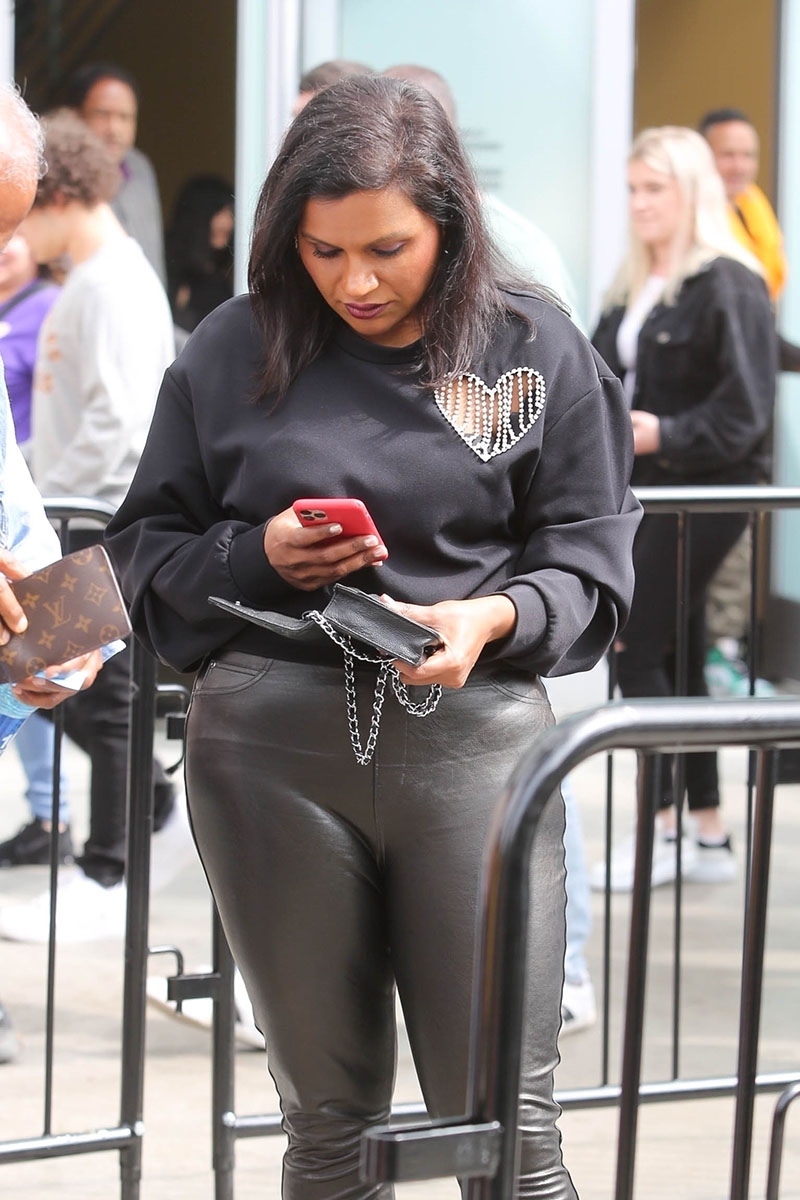 Mindy, 42, is pictured leaving the Crypto.com Center after attending a Lakers game in Los Angeles last week.
The mom of two had difficulty losing her baby weight after giving birth to daughter Katherine in December 2017. Mindy is also mom to son Spencer (born in 2020).
"After I had my daughter I had to shoot a movie like two months later, so I was very much like: 'Just give me grilled salmon and sautéed spinach. I'm going to eat that for three months,'" she said.
The Mindy Project star showed off her slender figure in photos on her Instagram page.
She joked that she would post more "thirst trap" photos for her adoring fans.