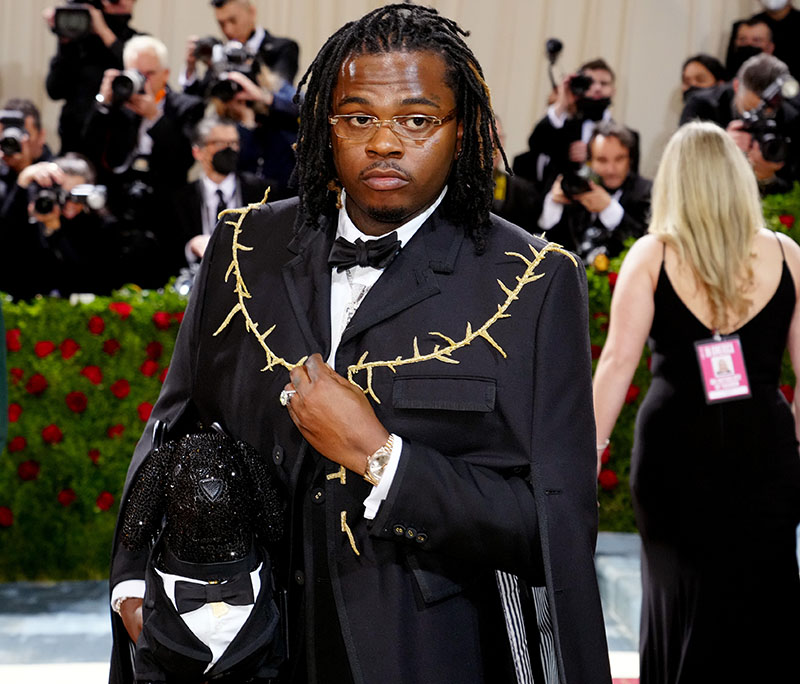 A rumor is spreading on social media that a jail nurse smuggled drugs to incarcerated rappers Young Thug or Gunna. It isn't clear which rapper received the drugs.
But Gunna is reportedly suffering from drug withdrawals after admitting his addiction to lean.
Lean, also known as purple drank, is a concoction of prescription codeine cough syrup, hard candy, and Sprite in a styrofoam cup.
Rappers Young Thug (pictured left) and Gunna (right) were indicted RICO racketeering and gang charges last week.
It turns out that Thug, 30, and Gunna, 28, were not booked into the same jail.
Gunna, real name Sergio Kitchens, was booked into the Fulton County Jail in Atlanta on May 11.
While Thug, born Jeffery Williams, was transferred from the Fulton County Jail to the Cobb County Jail on May 13.
It seems the Fulton County District Attorney wanted to separate the two men.
The Cobb County Jail is not in Fulton County's jurisdiction. It's unusual to transfer a Fulton County inmate to Cobb County.
It's not unusual for an attorney to want his client transferred back to Fulton County because of jail conditions in Cobb County. Inmates have complained in the past about Cobb's "harsh" conditions and 23-hour lockdowns.
WSB-TV reporter Michael Seiden took a camera inside the Cobb County Jail to see Thug's "torturous" living conditions for himself.

RELATED: Young Thug's lawyers say rapper housed in 'inhumane' conditions

An offended jail official told Seiden, "This is a jail, it is a detention center. It's not the Ritz Carlton, so you have to recognize that."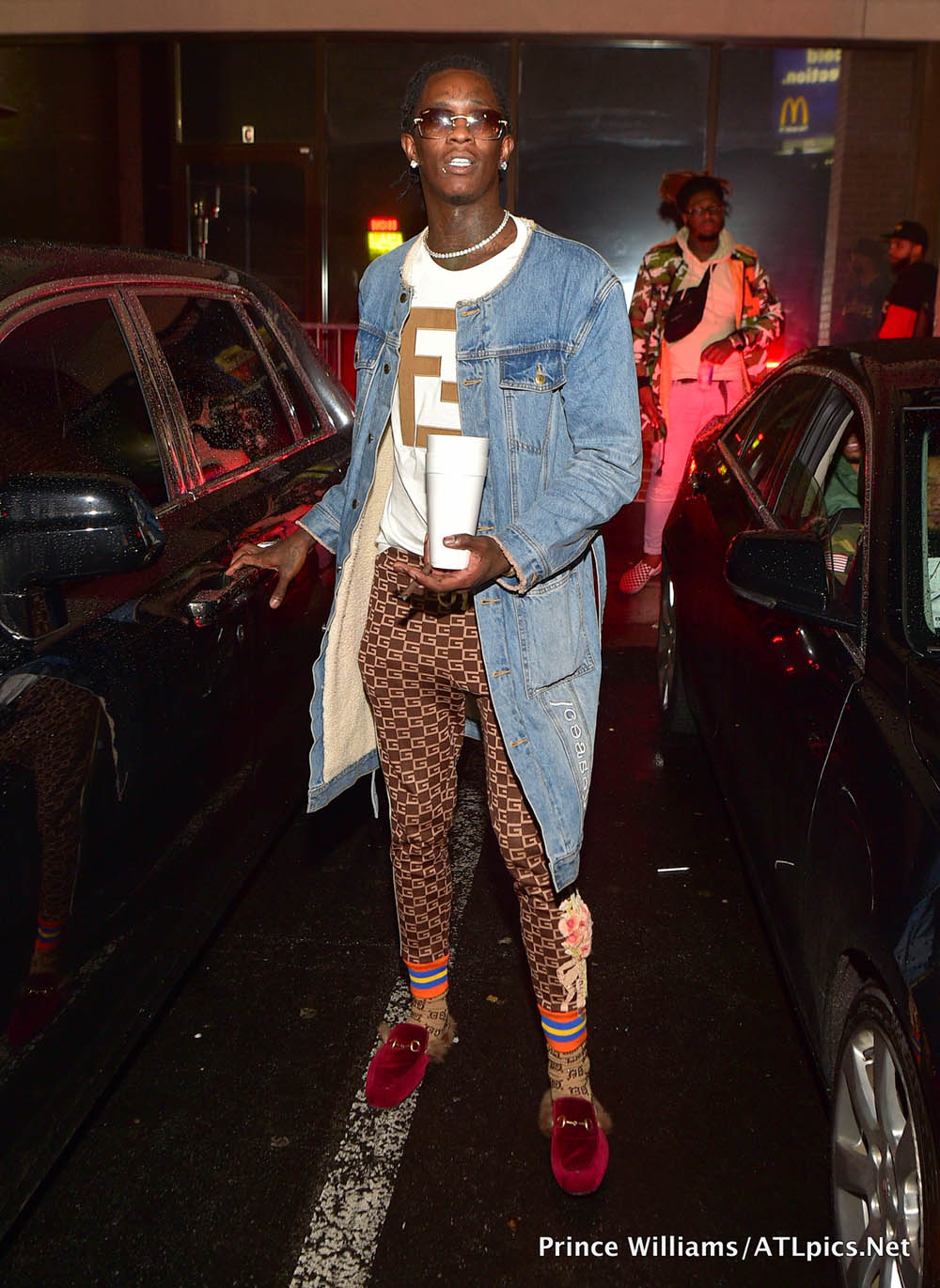 It's easy for a jail nurse to get prescription codeine cough syrup into the jail for inmates. She doesn't even have to smuggle the drugs in.
All she has to do is call in a prescription to the local pharmacy that holds a contract with the state.
The nurse calls in the prescription to a local pharmacy and then faxes over the signed prescription. The pharmacy then delivers the drugs to the jail.
Nurses aren't legally allowed to write prescriptions, but they do write prescriptions in some jails (ask me how I know).
I'm not saying that's what happened at the Fulton County Jail.