Young Thug's lawyers filed an emergency motion for bond, citing "inhumane" and "torturous" conditions in jail.
Young Thug, real name Jeffery Williams, was arrested Monday on racketeering and gang charges.
Additional charges were added after police raided his $2.2 million Buckhead mansion and found illegal guns and drugs.
Williams, 30, was denied bond in an arraignment hearing on Tuesday. But his attorneys filed an emergency motion for bond on Friday.
The lawyers requested a bond hearing or "more humane/non-torturous in-custody housing at the Fulton County Jail.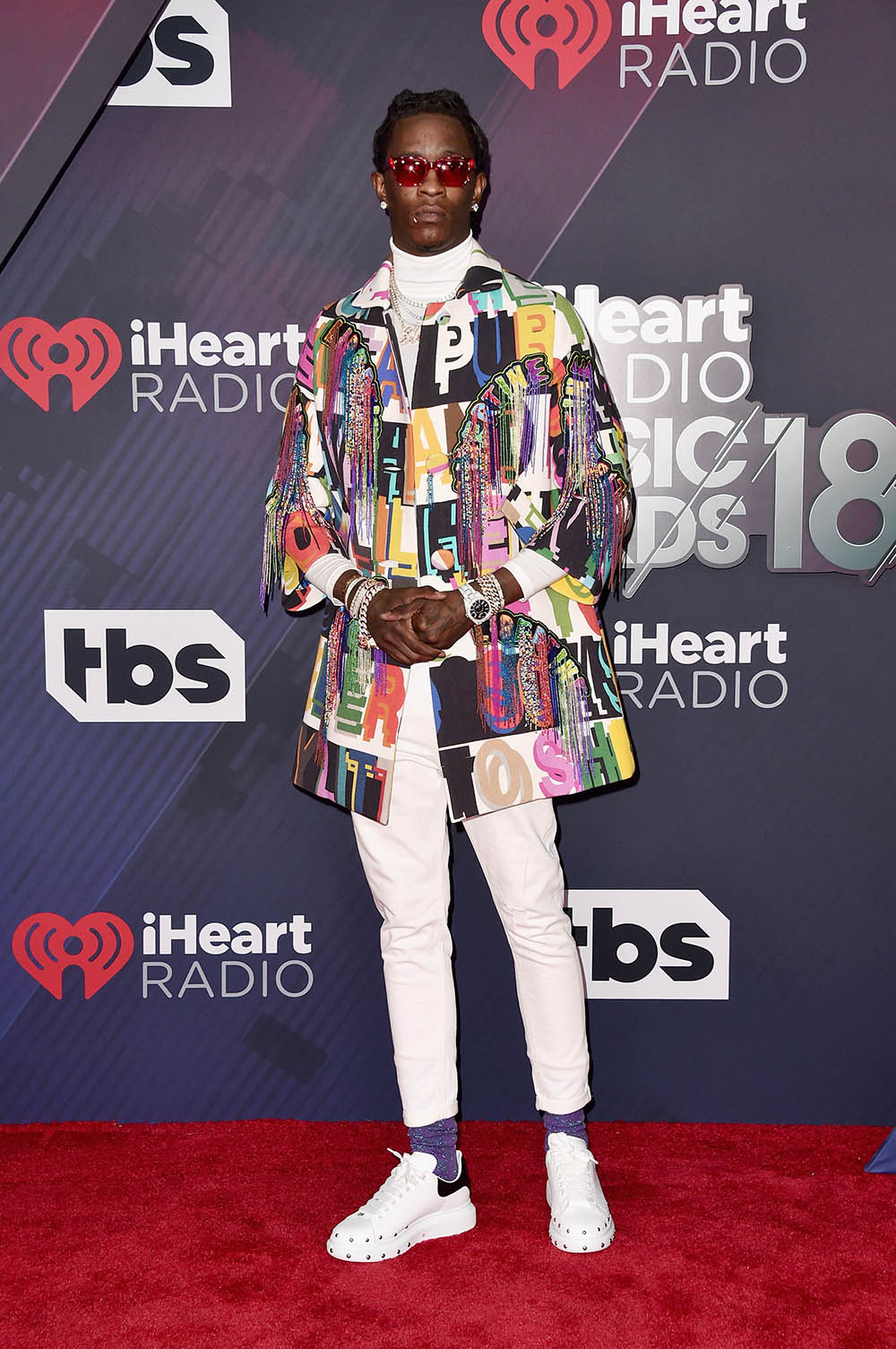 Williams is housed in solitary confinement in a windowless cement room away from the general population.
Lawyers say the lights are kept on 24 hours a day, preventing Williams from sleeping and that he has no access to any type of media.
Jailers consider Williams a risk due to his influence over the 27 other members of his YSL gang, including rapper Gunna, who are housed in the same jail.
In a 56-count indictment unsealed on Monday, Williams was accused of ordering a hit on rapper YFN Lucci, who has been locked up on murder charges since last year.
Fulton County District Attorney Fani Willis said Williams is leader of the Young Slime Life (YSL) gang, which has engaged in criminal activity since its formation in 2012.