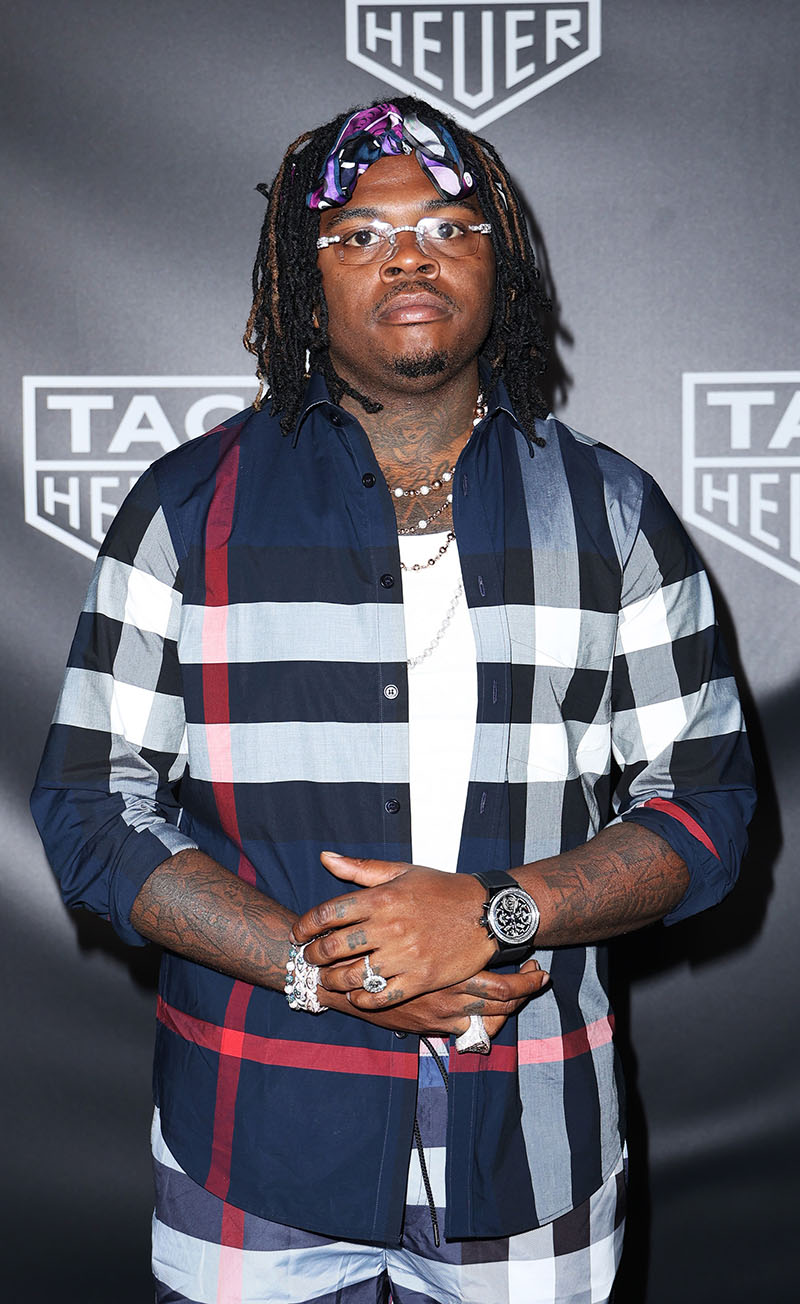 A childhood friend of rapper Gunna claims he is going through codeine withdrawal in jail.
According to MediaTakeOut, the friend claims Gunna is showing signs of codeine withdrawal in a grainy photo that surfaced online Thursday. The image was taken from a CCTV camera in the jail during Gunna's arraignment hearing.
A judge denied bond for the "Hot" rapper on Thursday. He is sitting in jail with rapper Young Thug and 26 YSL gang members who were indicted on racketeering charges on Monday.
Gunna frequently rapped about his drug addiction in his rap songs.
"Had a bad relationship with codeine," Gunna raps in his hit song "Codeine."
Lean, also known as purple drank, purple lean, and sizzurp, is a concoction of codeine cough syrup and hard candy mixed in a soft drink like Sprite. Rappers prefer to sip lean in styrofoam cups.
Gunna is signed to Thug's YSL record label. But Atlanta District Attorney Fani Willis says YSL is a front for a violent street gang.
Gunna's album Wunna debuted at the top of the charts in 2020. His follow-up album DS4Ever was his 2nd consecutive number one album.