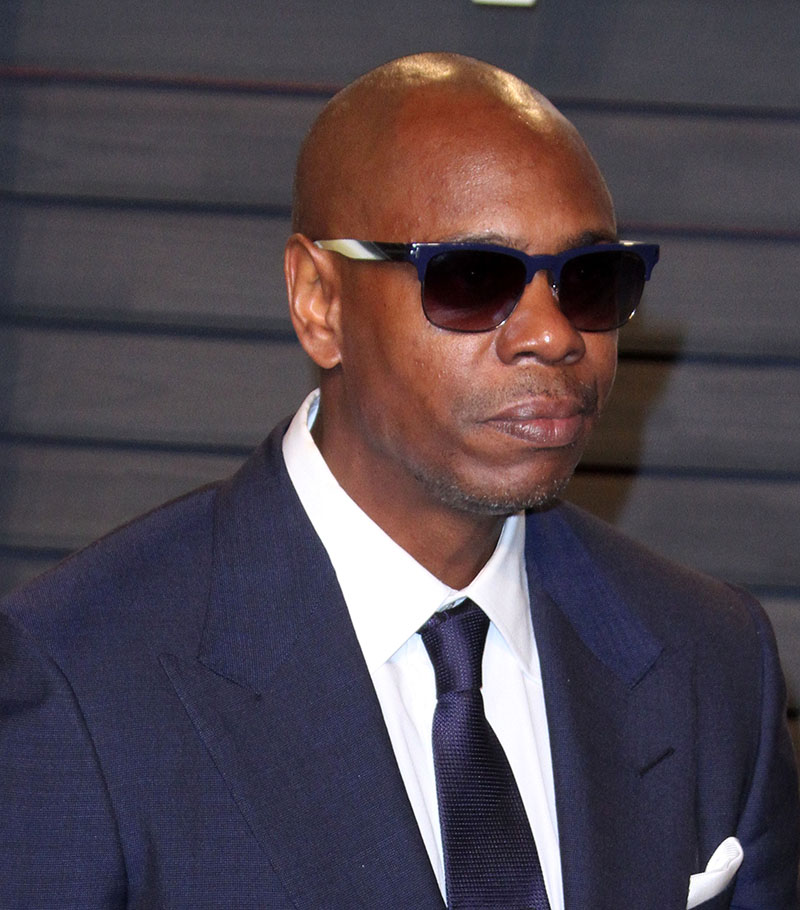 Update: A man who rushed comedian Dave Chappelle during his comedy set at the Hollywood Bowl suffered a broken arm and other injuries. The incident happened during Chappelle's set at the Netflix Is A Joke Festival on Tuesday night.
Several videos circulating online show a man rush Chappelle and tackle him to the stage before running behind the curtain where he was subdued by security and a few of Chappelle's friends.
According to reports, the man was kicked and punched by security before he was taken to a hospital on a gurney. The man is now in police custody at the hospital.
The LAPD confirmed a man was arrested at the Hollywood Bowl and that he was armed with a replica gun "that can eject a knife blade" when discharged.
"It was a trans man," said Chappelle, in reference to his jokes about transgender people in his Netflix specials.

ALSO READ: Dave Chappelle refuses to bend to transgender demands: 'You will not summon me'

According to Stephanie Wash, a journalist for ABC News, Chappelle was joined onstage by fellow comedian Chris Rock, who had performed earlier.
Rock joked, "Was that Will Smith?" in reference to the infamous slapping incident at the Oscar Awards in March.
Dave Chapelle was rushed & attacked on stage by a man at the Hollywood Bowl. Chapelle tussled w/ the man, who ran behind the screen on stage & was surrounded by security. Chris Rock, who performed earlier, came on stage w/ him & joked: "Was that Will Smith?" #netflixisajokefest

— Stephanie Wash (@WashNews) May 4, 2022
In a video, Jamie Foxx told Chappelle, "N——, I thought that was part of the show, I didn't know what the f——k."
Chappelle then joked "I grabbed the back of that n—— head. His hair was spongy. Absorbent."
Foxx added: "For every comedian who comes out here, this means everything. You're a genius. You're a legend, I enjoyed myself thoroughly, and we're not going to let nothing happen to you."
Dave Chappelle just got attacked on stage

— Hoodville (@Hoodville_) May 4, 2022