Fulton County District Attorney Fani Willis used rapper Young Thug's lyrics against him in a 56-count indictment.
In the 88-page indictment, Willis cited nine of the rapper's songs as evidence against him.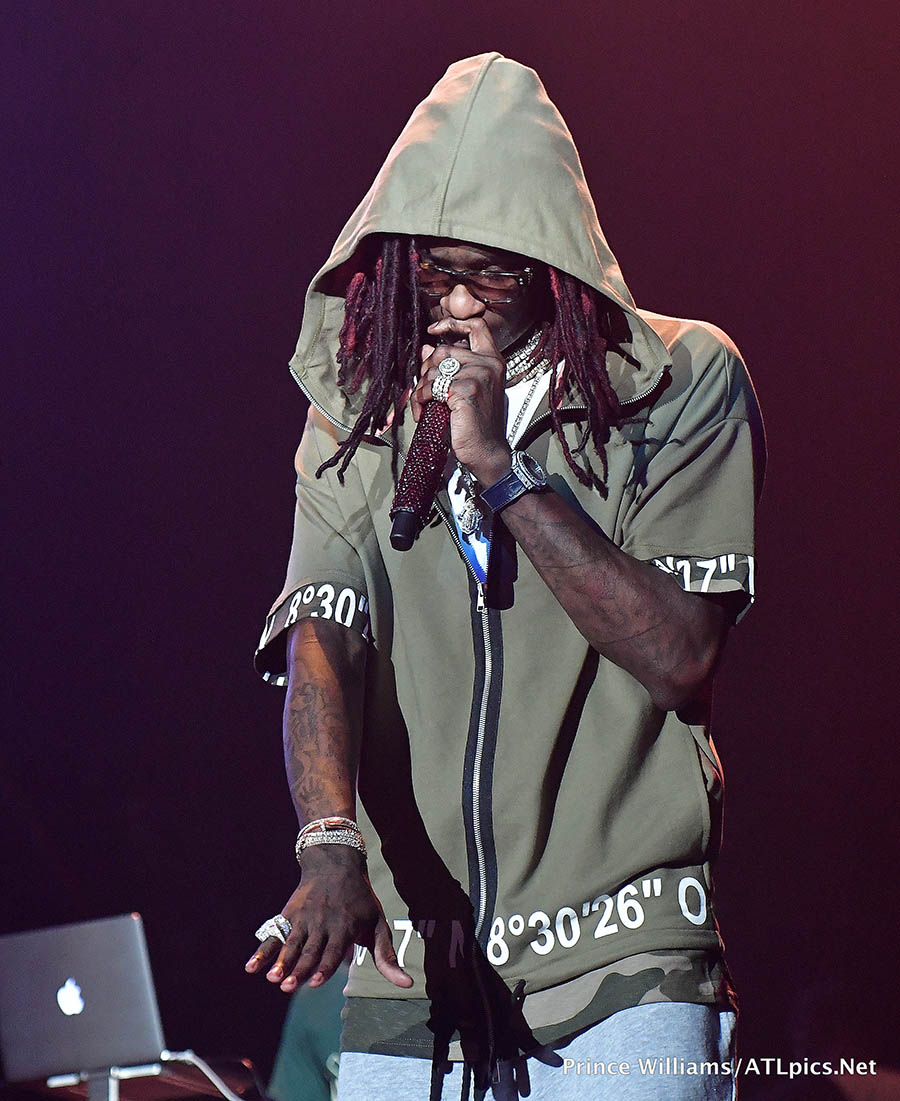 The lyrics include "I never killed anybody but I got something to do with that body," and "I killed his man in front of his momma."
Young Thug, real name Jeffery Williams, allegedly rented a 2014 Infiniti Q50 sedan from Hertz, which was used in the 2015 murder of Donovan Thomas Jr., the leader of a rival gang.
Rapper YFN Lucci, one of the people charged with killing Thomas, is a member of Thug's YSL record label/street gang. Lucci (pictured) is currently in Fulton County Jail awaiting trial.
Police allege Young Thug ordered two YSL members to kill Lucci in jail.
TMZ reports Lucci claimed someone stabbed him in jail earlier this year. He wants to be released on bond while he awaits trial. However, a judge denied his request. Lucci has been locked up since 2021.
Thug's attorney maintains his client is a talented rapper whose music is his art. He said YSL is not a street gang.
Thug is being held without bond.