L.A. residents were surprised to see Jennifer Affleck's nude body on a billboard towering above Sunset Blvd in West Hollywood. The 53-year-old actress showed off her toned bod for the billboard promoting her JLo Beauty brand the Firm + Flaunt Targeted Booty Balm.
The nude campaign was photographed by former model Daniella Midenge for JLo Body.
"We give all this care and attention to the skin on our face, but we sometimes neglect the body," JLo wrote on Instagram. "It was important to me to create a skincare routine for the body to address its specific and unique needs, and we started with the booty!"
The Firm + Flaunt Targeted Booty Balm retails for $65 at JLoBeauty.com. It will be available on sephora.com on Sept. 6 and in Sephora stores on Sept. 26.
Ben and Jennifer Affleck tenderly embraced as they chose video games for their children at the Micromania store in Paris, France during their honeymoon.
The couple tied the knot earlier this month in a surprise wedding in Las Vegas, Nevada. Like most newlyweds they can't keep their hands off each other.
"He is like, 'I like you when you have nothing on. No hair on, no makeup on, just you in your own skin,'" she told PEOPLE.
"He really appreciates that. And that makes me feel really confident and beautiful. Someone can see the essence of who you are and just the skin that you're in and that I take care of that and that he appreciates that. That makes me feel really beautiful too."
The power couple honeymooned with their respective children, Seraphina, 13, and 14-year-old "twins" Emme and Max Muniz.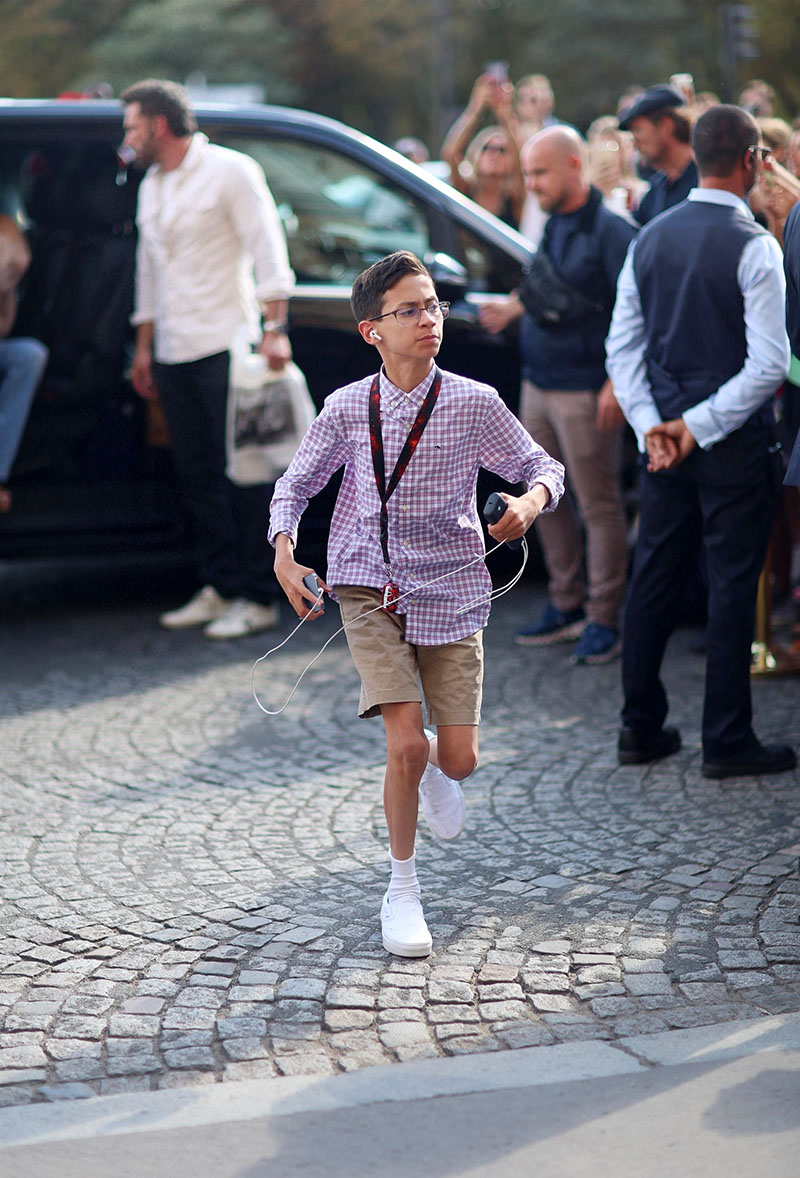 Emme and Max were born from separate eggs conceived via in-vitro fertilization.
Stepsisters Seraphina (L) and Emme (R) laughed as they returned with their parents to the Hôtel de Crillon after a visit to the Sephora store on the Champs-Elysées in Paris.
Seraphina and Emme raced each other to the entrance of the palace. The genderfluid stepsisters are both going though the awkward tomboy phase. Seraphina is Ben's daughter with actress Jennifer Garner.