Police have arrested gang members who targeted the homes of rich and athletes around the metro Atlanta area.
Four gang members were arrested Sunday after attempting a burglary at a townhouse where one of rapper Future's baby mamas lives with her child.
One suspect was hospitalized after he tried to bail out of a moving car while fleeing, police say.
The four gang members may be linked to a series of violent home invasions targeting rich celebrities across metro Atlanta, WSBTV reported.
One of those celebrities is Marlo Hampton, longtime cast member of Bravo's Real Housewives of Atlanta reality TV series.
Gang members kicked in the front door of Hampton's Sandy Springs home on July 1.
"When I heard the boom, when I heard my nephew scream — and I knew that scream was a scream of fear — my heart dropped," Hampton told Channel 2 investigative reporter Mark Winne.
Hampton said she armed her security system before the gang kicked in her front door. Sandy Springs police arrived within minutes of her 911 call, but the gang had already fled.
"I just thank God and we're covered in the blood of Jesus and I'm here to share this story with you," Hampton told Winne.
Hampton gave a word of warning to other celebrities who show off their luxury lifestyles on social media.
"My main concern is, I want all the ladies … I want everyone to be aware if you are posting, if you do have luxury items, be careful," she said.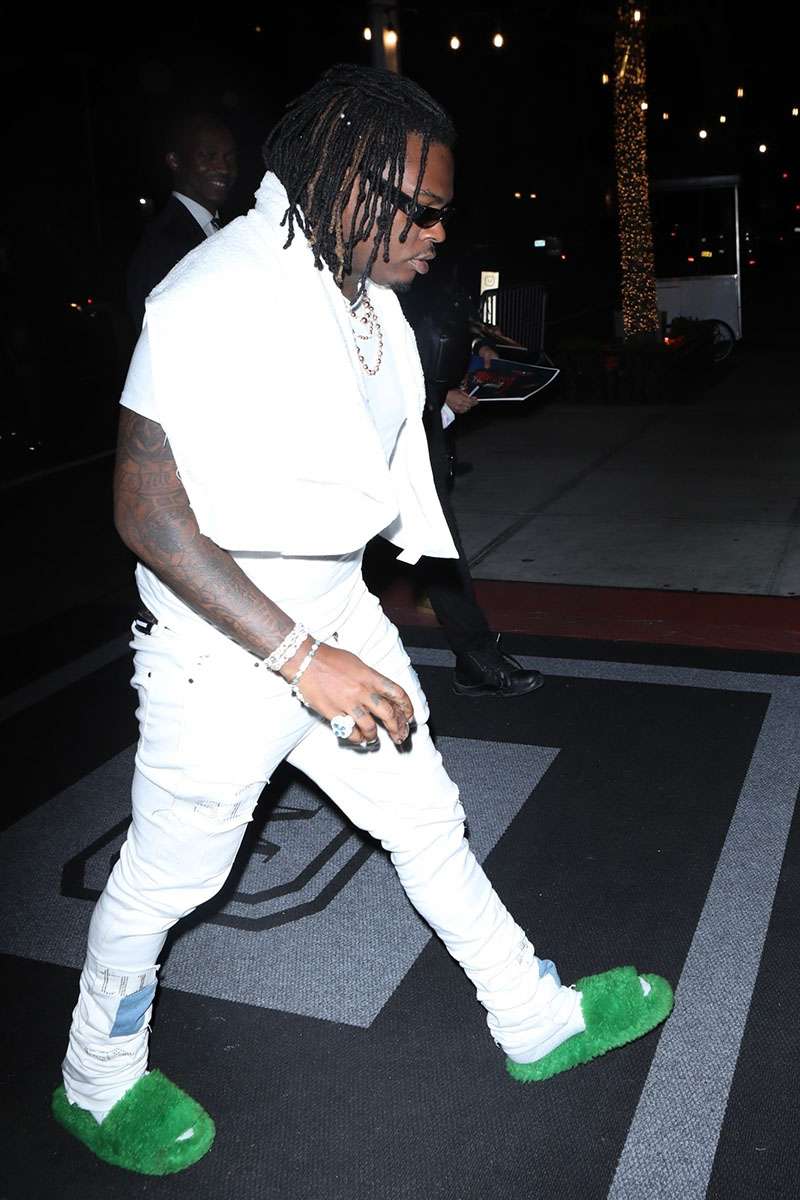 Authorities suspect the gang members may have also targeted the DeKalb County home of rapper Gunna, who is in jail awaiting trial on a RICO gang charge.
Investigators told Winne that the gang targets the homes of high-profile celebrities, professional athletes or social media influencers who post their lifestyles on the Internet.
Sandy Springs police are asking the public's help finding Jeremy Caldwell, a.k.a. J-Roc, an alleged gang ringleader wanted for 33 charges, including Sandy Springs home invasions.
"He's got a red falcon on the side of his right eye," said Sgt. Matt McGinnis with the Sandy Springs Police Department.
McGinnis advised the public not to approach Caldwell.
"They need to contact 911 immediately. He is considered armed and dangerous," McGinnis told Winne.
Crime Stoppers Atlanta is offering a reward of up to $12,000 for information leading to the arrest of Caldwell.