Dennis Rodman says he won't travel to Russia to help free WNBA star Brittney Griner from prison.
The former Chicago Bulls star changed his mind after the White House said he did not have permission to go.
On Saturday, Rodman told NBC News he was making the trip to meet with Russian President Vladimir Putin.
But Rodman, 61, backtracked on Tuesday, saying he will not travel to the Communist country after all.
So people want to complain that Black men weren't doing enough to help Brittany Griner…And when they do, Biden's administration discourages it

US discourages Dennis Rodman from going to Russia to help Griner; – https://t.co/cD0KAxrmYY

— Tariq Nasheed ?? (@tariqnasheed) August 23, 2022
Griner, 31, was convicted of smuggling cannabis oil into Russia and sentenced to 9 years in prison on August 4.

RELATED: Brittney Griner Sentenced to 9 Years in Russian Prison

The White House frowned on Rodman's plans to travel to Russia, despite his claims that he had permission to go to Russia "to help that girl."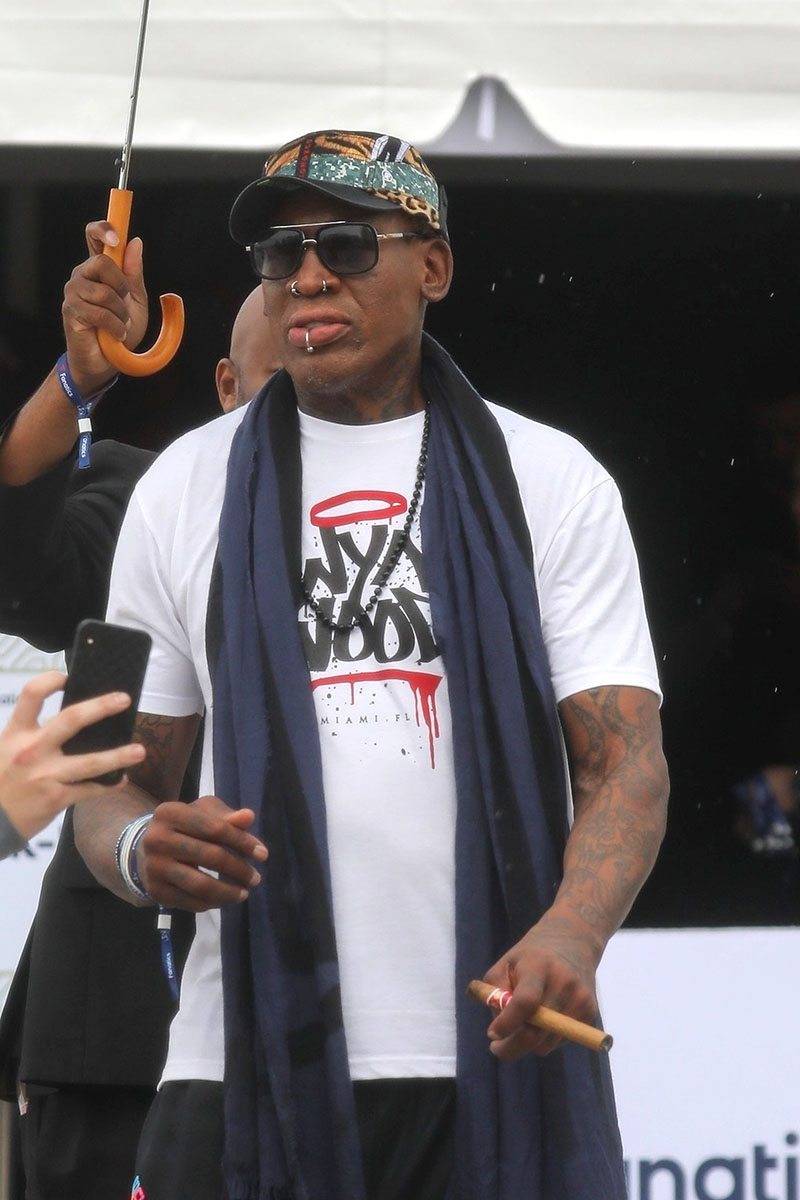 U.S. State Department spokesman Ned Price told ABC News on Monday that Rodman "would not be traveling on behalf of the U.S. government."
The US offered to swap a Russian arms dealer for Griner and another American prisoner.
"We believe that anything other than negotiating further through the established channel is likely to complicate and hinder those release efforts," Price said.
Rodman has a history of acting as an informal ambassador to the United States and interfering in foreign affairs.
The NBA Hall of Famer is credited with helping to secure the release of American prisoner Kenneth Bae from North Korea in 2014. Rodman is pictured with Kim Jong-un (right) in North Korea in 2014.