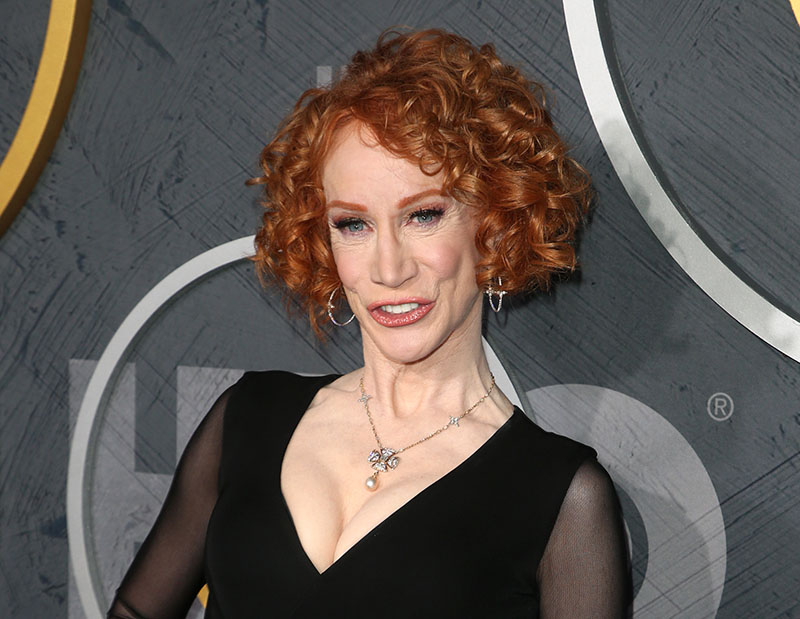 Kathy Griffin took to social media to beg her fans to interpret results of a CT scan of her chest when her doctor "ghosted" her after having one of her left lung lobes removed.
Griffin, 61, was diagnosed with lung cancer in August 2021 and she has documented her cancer journey on social media.
On Monday, the comedian posted results of her recent CT scan both on her Twitter and Instagram accounts and begged her followers to translate the complex scan results.
Griffin complained that her doctor provided "sh*tty care" and "ghosted" her when she asked him to interpret the CT scan report.
She wrote:
"You guys, I don't really have an oncologist & the surgeon who removed half my lung ghosted me, but I think my #lungcancer scan is clean. So, since I can't get anyone on the phone out of my thousands of doctors to interpret this, I'm asking #CancerTwitter! Hey #oncology."
Her followers who have medical knowledge assured her that the scan is clean based on the first paragraph:
"Study result
Impression
Interval left upper lobectomy without recurrence or metastasis."
Translation: Post removal of upper left lung lobe without recurrence of cancer and without signs of cancer spread to lymph nodes or nearby organs.
The report also noted that her arteries and aorta are all normal size with no disease of the lymph nodes detected.
Dr. Jeffrey Swisher, MD, who did not treat Griffin, responded to her post, writing:
"Hey Kathy, the report looks great. But to be fully reassured, you really need to schedule an appointment with a pulmonary oncologist and have them look at the actual scan."
He also offered to help her find a new physician in the San Francisco area.
Griffin replied: "Thx Doc! I don't know one. I don't even have a pulmonologist. The dude I had is like 85 years old."
She later shared her requirements for her next pulmonologist:
"No more men. Not kidding. I'd prefer a female under 50. I'd love recommendations for Cedars, St Johns or UCLA! I've had s**tty care & it makes me extremely fearful and anxious."