Larsa Pippen is learning the hard way that being a cougar is not so appealing to young rich single men.
It's a known fact that younger men love cougars – women of a certain age who can take care of them financially.
However, Pippen doesn't want a broke young man. She wants a rich young man like her ex-husband, Scottie Pippen used to be.
The former "Real Housewives of Miami" cast member is best known for marrying ex-NBA star Scottie Pippen. They share four children, Scotty Jr., 21, Sophia, 13, Justin, 17, and 19-year-old Preston.
After divorcing Scottie in 2016, Larsa discovered dating wasn't as easy as she thought it would be. Young rich athletes weren't lining up to date her.
After running through NBA guard Malik Beasley and promiscuous rapper Future Hendrix in quick succession, Larsa, 48, finds herself single and yearning for love with a younger wealthy man.
"I feel like I am kind of mentally in a place of, like, I was married to a really famous guy that was really cute, that had a good body that was really successful that gave me four gorgeous kids," she told Fadeway World in an interview. "So, where the hell are you gonna find a guy that can like, fill in — it doesn't have to be all of those, but like, a few of those boxes."
Larsa, pictured with her son, Preston, on a shopping spree, continued:
"It's kind of hard. I thought it was going to be easier, to be honest with you. Once I started dating, I'm like — I'm gonna have to come to the realization that I'm not gonna get it all. I had a great run. I had a great relationship. You know, I was married for 23 years."
Larsa has apparently gone under the knife to keep her face and body young and tight to attract a younger man.
According to BSO, ever since Larsa's son, Scotty Jr. signed a two-way contract with the Los Angeles Lakers, she has been dropping thirst traps on Instagram.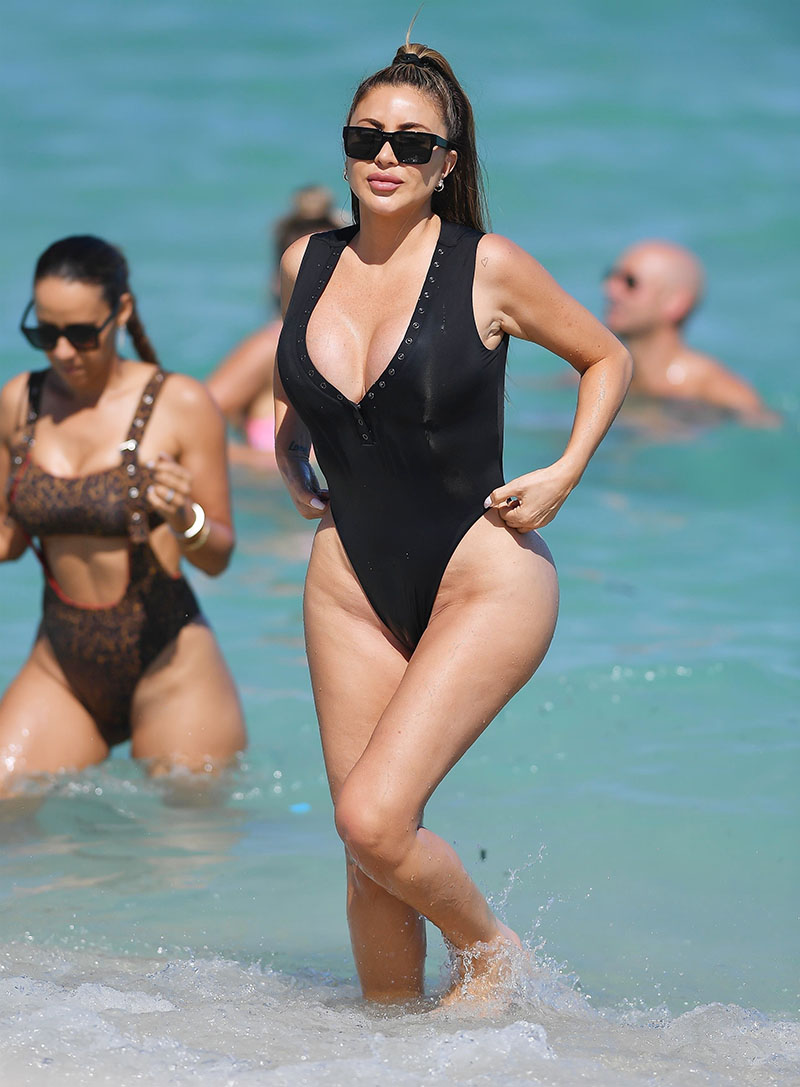 Larsa makes no secret that she is desperate to land one of her son's teammates.
Via BSO — "Even though she is celebrating her 48th birthday, that didn't stop her from being half-naked on Instagram for all of Scotty Jr's summer league teammates to see.

Larsa has made it clear she has no issues sleeping with men and their athletes in their early 20s, so don't be shocked if she shows up at a Lakers game with a young tender on her arm."
Larsa is pictured with her son Preston during a night out partying at Delilah in West Hollywood.