Serena Williams covers the Sept. 12 – Sept. 19 double issue of TIME magazine. In the issue she discusses her decision to retire from tennis, and giving her daughter, Olympia Ohanian Jr. a sibling.
"Olympia doesn't like when I play tennis," Serena says of Olympia, who turns 5 on Sept. 1.
"That kind of makes me sad," she says. "And brings anxiety to my heart."
Serena described the toddler blowing on a dandelion and making a wish to be a big sister.
"This is what I have to deal with, on a daily," Serena said.
Serena is currently playing in her final U.S. Open after announcing her retirement from women's professional tennis to raise Olympia.
She said choosing to be a retired mom in her early 40s is a decision that superstar fathers don't have to make.
Tom Brady, who is 45, can still compete professionally while his wife stays at home with their children. Brady leads the Forbes list of highest-paid quarterbacks in the NFL.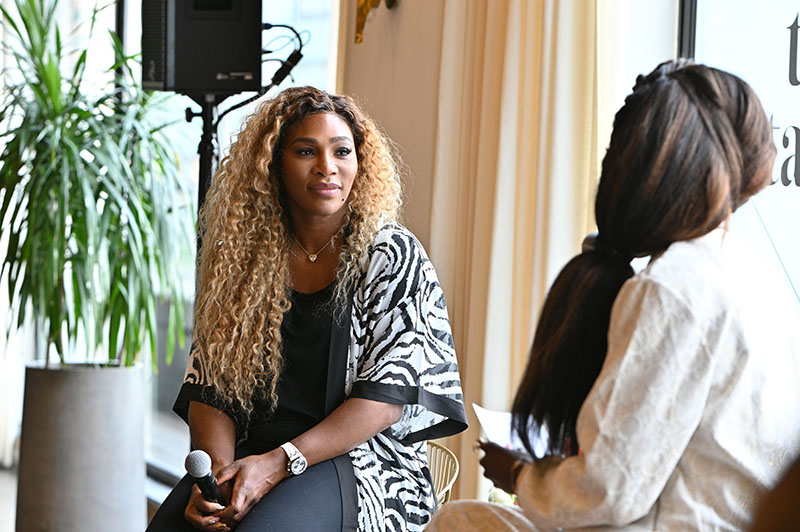 And while Serena is no slouch in the earnings department, she couldn't have more kids while chasing the all-time singles Grand Slam record.
"It comes to a point where women sometimes have to make different choices than men, if they want to raise a family," says Serena, who turns 41 on September 26. "It's just black and white. You make a choice or you don't."
Serena says she's at peace with her decision to retire and become a full-time mom.
"There is no anger," she says. "I'm ready for the transition. "I think I'm good at it," she says of motherhood. "But I want to explore if I can be great at it."