Kris Jenner (L) and her daughter Kendall Jenner were spotted out and about just days after Kris took a lie detector test.
Kris and Kendall were spotted during NY Fashion Week on Monday. They were followed by a camera crew and security guards.
Kris, 66, recently took a lie detector test on James Corden's late-night show to disprove Ray J's claims that she intentionally leaked a sex tape that launched the careers of her daughter Kim Kardashian and Ray J.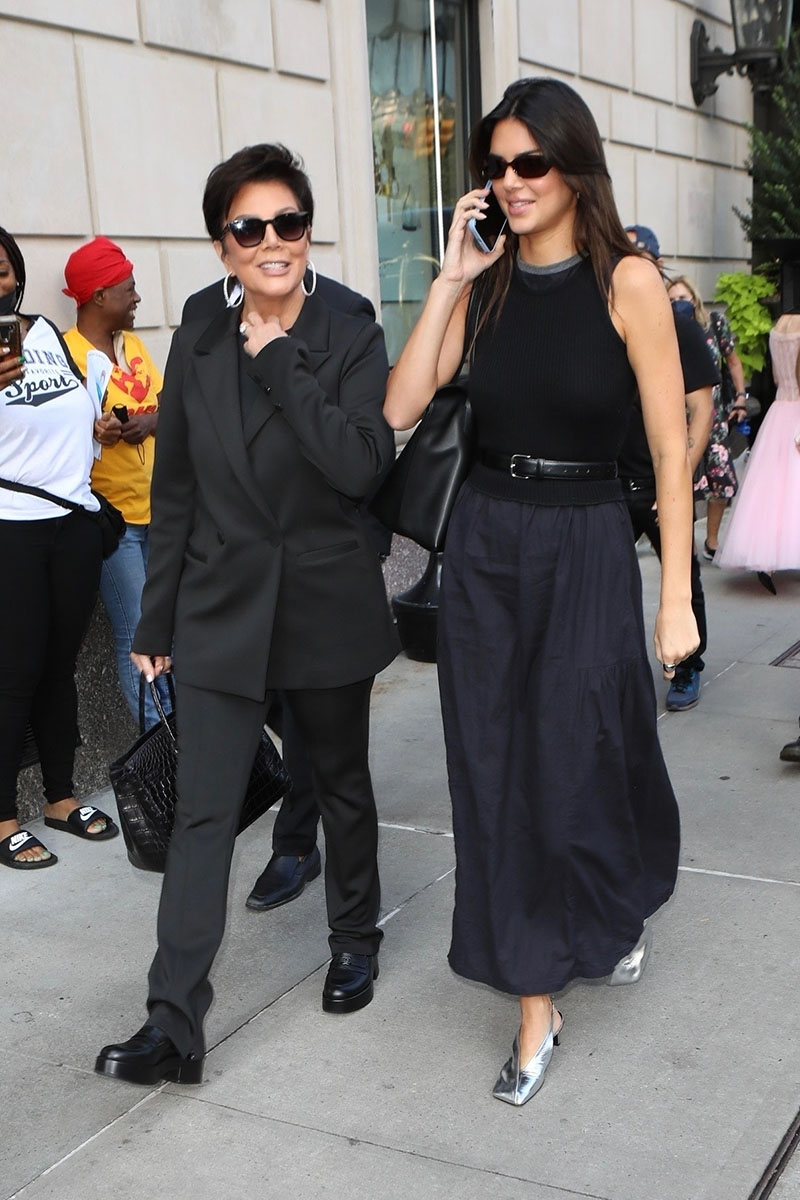 "Did you help Kim release her sex tape?" Corden asked Kris. "It's OK," Kris said, before shaking her head and saying, "No. No."
The lie detector test results showed that she was being truthful. "Oh, I like that," she said. "We cleared that up."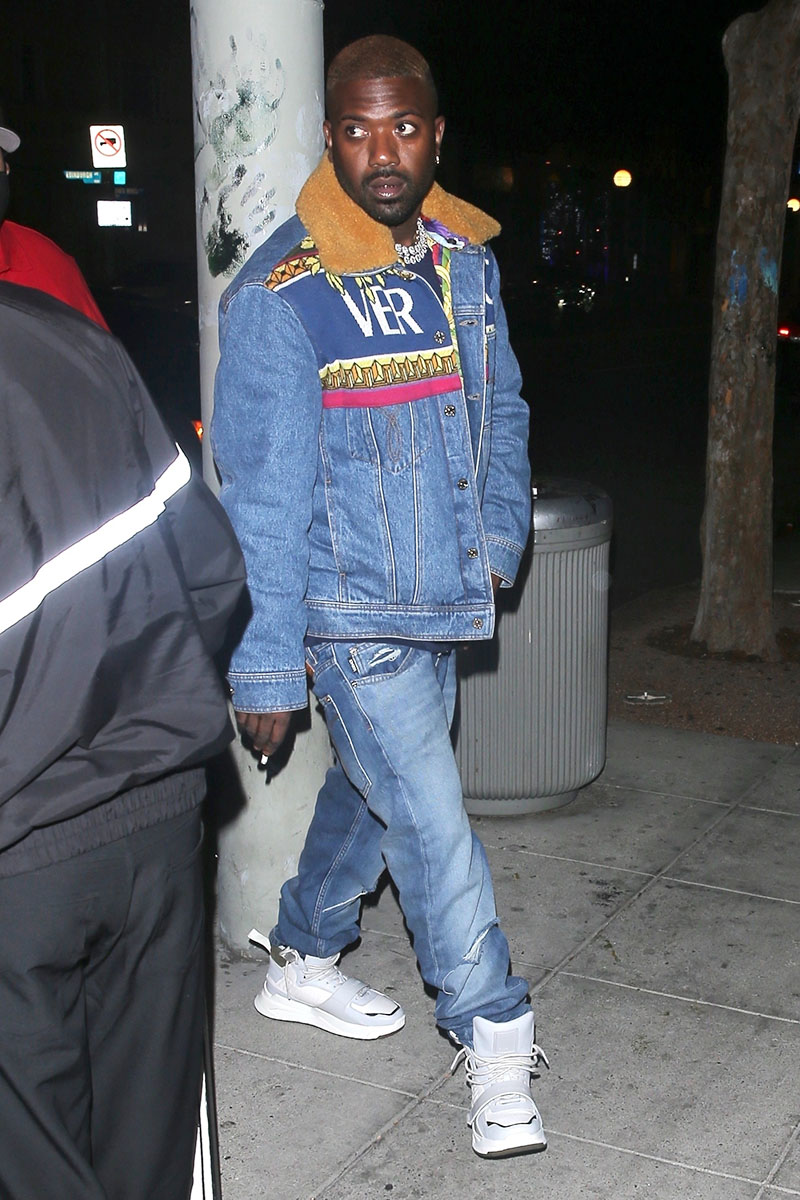 Ray J, 41, was livid over on Instagram, where he shared a series of posts addressing Kris' denials.
"CLOWN S—!!" Ray J wrote on Saturday, in reference to Kris Jenner's appearance on Corden's show on Sept. 8.
Ray previously posted part of a handwritten contract that he claims Kris made him sign back in the day. He also claims the sex tape was her idea and that she directed him and Kim in the video.
"Her mama made us go shoot it for safety," Ray J said in a video clip.
"She watched … And said, 'Hey, we're gonna go with the first one 'cause the first one is better. It gives my daughter a better look than the second one that I made y'all go do… But you watched it. And made a decision."
Ray J and Kim, 41, dated from 2003 until 2006. Kim was a wardrobe stylist and personal assistant for socialite Paris Hilton at the time.
Ray J said they were not dating when they filmed the video. He said Kris ordered them to re-do some shots because some of the scenes were too raunchy. His allegations explains why he was not sexually aroused in any of the scenes.
In another rant, Ray J shared alleged messages from Kris on his phone.
"Listen, your mom told us to go do what we did in Santa Barbara," Ray J said.
"We was in this s—t together. Kris, you know what you did. I'm about to show people what you did… Y'all can't just go out here and do a lie detector test and just lie and just smile about it."

"Tell somebody, 23, 22, 'We like the tape. We need you to go do it one more time in Santa Barbara. Even though you're not together. For safety.' We'll go through 'em, and we picked the older one. Showed Kim in a better light. Her bra was still on … The other one was just too raunchy. OK, I know, I did it."
"YOU f—ed with THE WRONG BLACK MAN @krisjenner @kimkardashian — I DONT GIVE A F— HOW OLD THIS S– IS!! WHAT YOU TRYING TO DO TO ME IS ALMOST INHUMANE AND FOUL AT THE HIGHEST LEVEL."

"MY. SOUL HURTS — BUT GOD IS WORKING THIS OUT!!! — I GET EMOTIONAL BC I LOVE MY KIDS AND I CARE ABOUT WHAT THEY THINK AND FEEL ABOUT ME IN THEIR LIFE!!"
If all of this smells like a publicity stunt, it probably is.