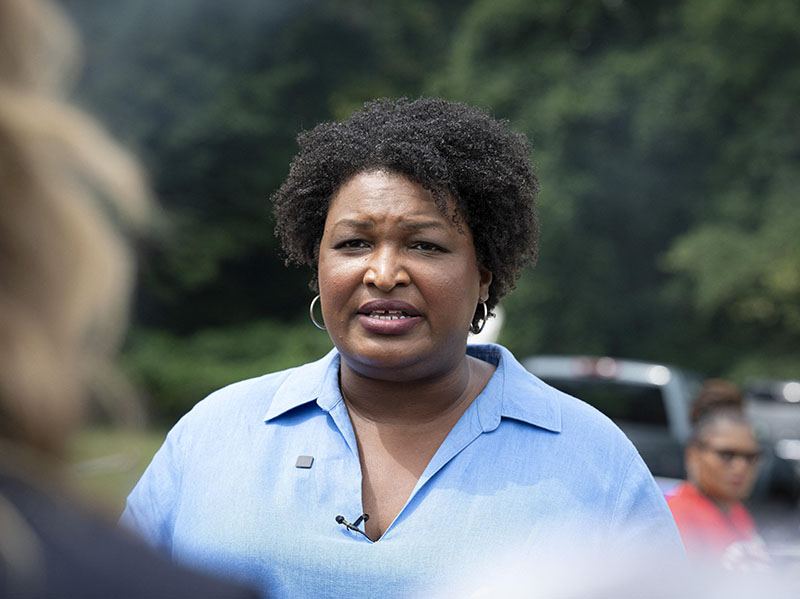 Stacey Abrams reportedly asked Senator Raphael Warnock for help with her campaign nearly two years after she helped him and Jon Ossoff win seats in the U.S. Senate.
Abrams, 48, is still lagging behind incumbent Governor Brian Kemp in nearly every poll.
Polls also show Abrams has less support than Warnock, who is seeking his first full term in the U.S. Senate.
Abrams and Warnock are pictured bumping elbows in Atlanta in December 2020.
Last week, The New York Times asked Mr. Warnock if he would campaign with Ms. Abrams.
Warnock said he is focusing on his own race, since he is lagging behind former NFL star Herschel Walker in every poll.
"The pundits want to know who I'm campaigning for and who I'm campaigning with," Warnock said. "I'm focused on my campaign."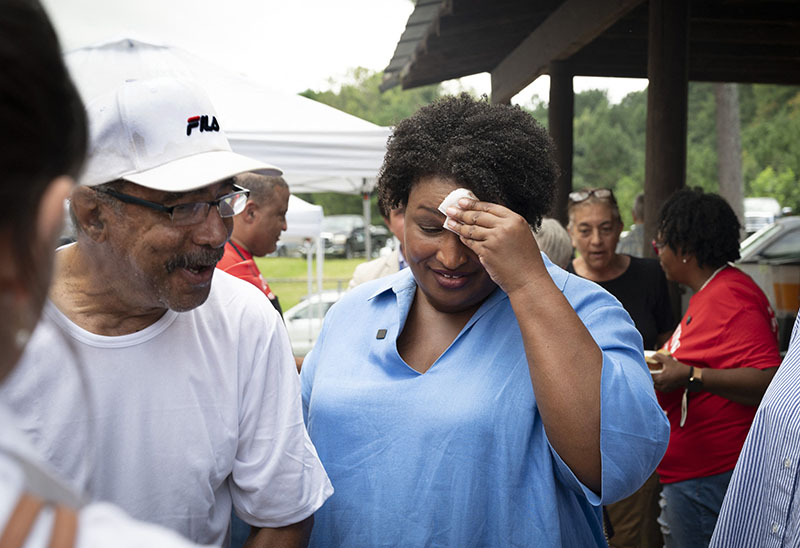 The next morning, on August 31, Abrams announced she would join Warnock for a campaign stop that same afternoon.
At their joint rally on Aug. 31, both Abrams and Warnock praised each other.
"We've got a senator in Raphael Warnock who has been fighting to expand Medicaid and serve 600,000 Georgians right here in our state," Abrams told the crowd.
"We need a governor who will expand Medicaid in Georgia. We need Stacey Abrams. We need a Legislature that will expand Medicaid in Georgia," Warnock said, calling her "a visionary leader" and "my dear friend."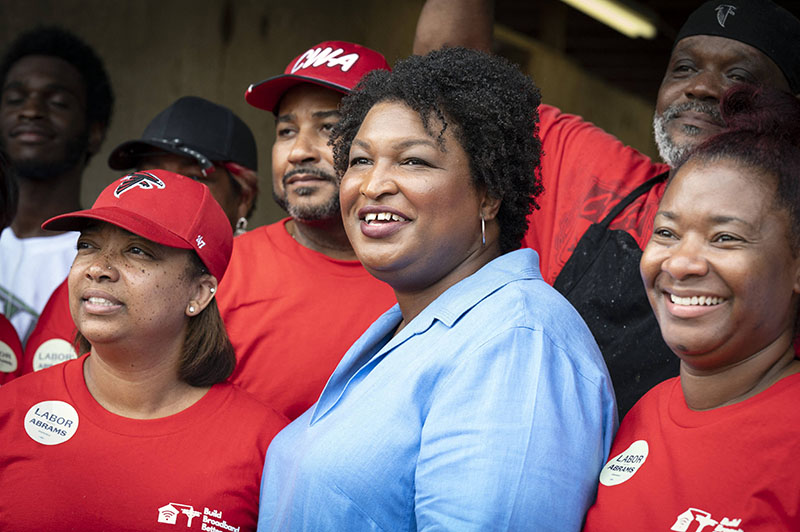 On Sept. 5, Warnock and Abrams joined CIO union members and their families for a Labor Day picnic in Hapeville, Georgia.
While Warnock campaigned outside, Abrams took a break inside after perspiring heavily in the 90-degree heat all day.